Corona Virus
2020 Summer Olympics To Be Held On Time Despite COVID-19 Fear
2020 Summer Olympics will still go-ahead despite the rising concern of COVID-19, most commonly referred to as Coronavirus, which has been resulting in the suspension of the world's other sporting events.
Japanese Prime Minister Shinzo Abe said the Tokyo Olympic Games would go ahead as planned in July 2020, despite the fear of Coronavirus. In his statement, PM Shinzo addressed the on-going issue of Coronavirus and seemed positive in hosting the Olympics without a problem. 
"We will overcome the spread of the infection and host the Olympics without problem, as planned."
He also said that the International Olympic Committee (IOC) would have the final decision on whether Tokyo 2020 goes ahead or gets delay.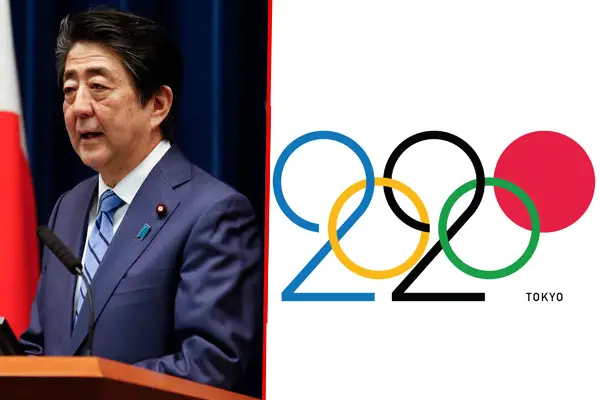 Japanese Prime Minister Shinzo Abe says Tokyo Olympics 2020 would take place as planned in July.
Regarding this matter, the US President Donald Trump held a call with Japanese Prime Minister Shinzo Abe to flourish his suggestion to postpone the Tokyo Olympics for a year. Also, while speaking to the reporters at the White House, President Trump said, 
"I just can't see having no people there. In other words, not allowing people. Maybe, and this is just my idea, maybe they postpone it for a year."
However, President Trump's suggestion was immediately shot down by Japan, as Japan prepares for the Tokyo Olympics 2020, which is scheduled to start from July 24.
Moreover, the torchlight ceremony in ancient Olympia was held without spectators, before it was announced the remaining Olympic Torch relay was suspended by Greece's Olympic Committee on 13th March 2020 to avoid attracting crowds. On the other hand, the Japan section of the Olympic Torch relay is due to start in Fukushima on 26 March.
Recommended: Which WWE Events Are Affected By The Coronavirus?
Tokyo Olympics 2020, which is one of the most anticipated tournaments of this year, is expected to cost about 1.35 trillion yen ($12.6 billion), according to the organizers in December. 
Speaking about the coronavirus effect in Japan, 21 new coronavirus cases were reported, bringing the total to 1,443, while the disease has killed 28 people as of 14 March, Saturday.