Deborah Foreman hasn't disclosed yet if she is married or has a...As of now, the actress is busy in running an online...net worth hasn't yet found its way into the internet...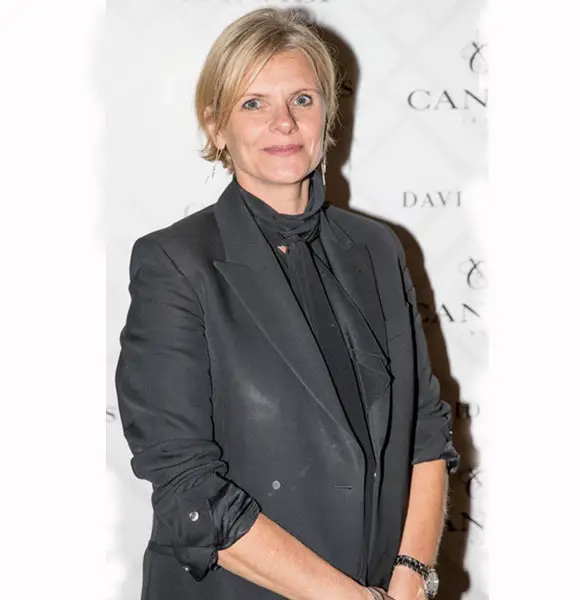 American actress Deborah Foreman found popularity through her role in the critically acclaimed 80s movie Valley Girl. In the film, she appeared alongside Nicholas Cage and managed to awe the audience worldwide through her portrayal of Julie's character.
Besides Valley Girl, she appeared in movies and TV series, including Real Genius and Romance Theatre. In the later one, she appeared as a recurring cast for more than six episodes.
However, since 2008, she stopped acting in any significant roles. Only in 2017, she returned to the camera with a performance in a documentary titled License to Drive.
Where Is Deborah Foreman In 2021?
Well, the actress is busy running an online business through her self-titled website. In the platform, she identifies her position as a product photographer, social marketer, and website designer.
Artist From The 80s:- Toni Basil Husband, Net Worth, Family, Now
She is also active in the service cameo.com, where people can hire notable personalities to shout out to their friends and family on special occasions.
Through such a CV on the website, viewers can easily get an insight into her talent besides acting.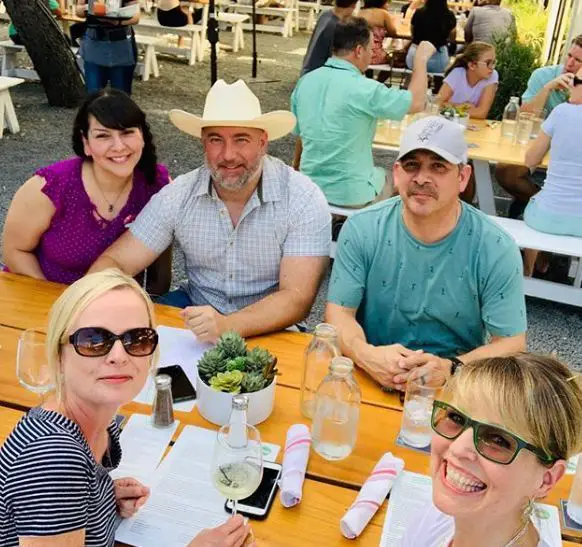 Deborah Foreman spends time in a restaurant in San Antonio, Texas, along with her co-workers on 20th July 2019 (Photo: Deborah Foreman's Instagram)
Interestingly, she has a strong background in sales, marketing, and advertising in her bio. But, she hasn't let out a simple hint about her acting experience through her website.
Net Worth
The actress's verified net worth hasn't yet found its way into the internet's database. However, her years of service in the industry might have surely boosted her finances significantly. Starring in a couple of TV shows and the big screen, Foreman had made her presence felt among other great actors.
She has been in the field of entertainment since the early 80s. Her TV credits include In the Custody of Strangers, T.J. Hooker, Romance Theater, Family Ties, Hot Pursuit, Maggie, MacGyver, and The Marshall.
Likewise, she has appeared in movies including I'm Dancing as Fast as I Can, Valley Girl, Grizzly II: Revenger, Real Genius, My Chauffeur, April Fool's Day, Waxwork, Destroyer, The Experts, Lobster Man From Mars, Lunatics: A Love Story and others. 
In 2012, the performer had got her hands into the jewelry business through her company called Pearl of Wisdom Jewels. She started the store after selling her old pieces of jewelry to her fans through Facebook. Soon, she started handcrafting the jewels.
But, her website pearlofwisdomjewels.com is no longer active now; Deborah seems to have discontinued her jewelry business.
Family, Married?
Deborah - height 5 feet and 5 inches (1.65 meters) - was born on 12th October 1962 in Montebello, California.
Her father worked as a pilot and captain in the US Marine Corps, whereas her mother was an executive assistant. She also has a younger brother who works in the music industry.
Similar, Father Worked In US Marine:- Hannah Ferguson Husband, Net Worth, Measurements
In terms of her personal life, she hasn't disclosed yet if she is married or has a husband.
However, during the filming of the movie Waxwork (1988), she fell in love with Anthony Hickox, the director of the film. But, she later broke off with him and even walked away from working together in the movie's sequel.