Jesse Bradford Still Dating His Rapper Girlfriend? Seems Too Busy To Get Married Talented actor Jesse Bradford, who is popular for playing gay characters on screen has been keeping his personal life apart from his profession. Bradford has never let his career overshadowed by his personal life.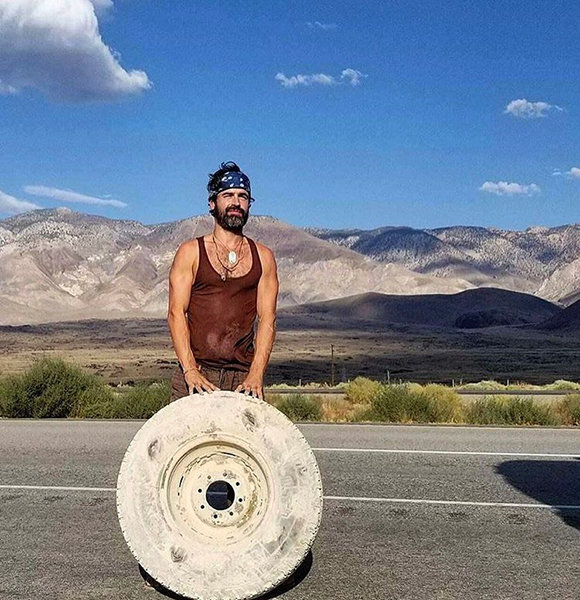 A television personality enjoys two different lives, one on-screen life, and another off-screen life. An actor, who portrays a character of happily married husband might be single in his real life. Likewise, a person who shows no interest in love on the screen might be involved in multiple relationships off the screen.
Talented actor Jesse Bradford, who is famous for playing gay characters on screen, has been keeping his personal life apart from his profession. Bradford has never let his career overshadowed by his own life. Let's find it out about his relationships.
Relationship Rumours
Bradford once said his relationship status to be "single but dating" in an interview with Elle in 2013; however, he was spotted with his rumored love interest Azealia Banks at the Nylon Midnight Garden Party in April 2015.
 The pair looked adorable while holding hands and hugging, but refused to take any photos together.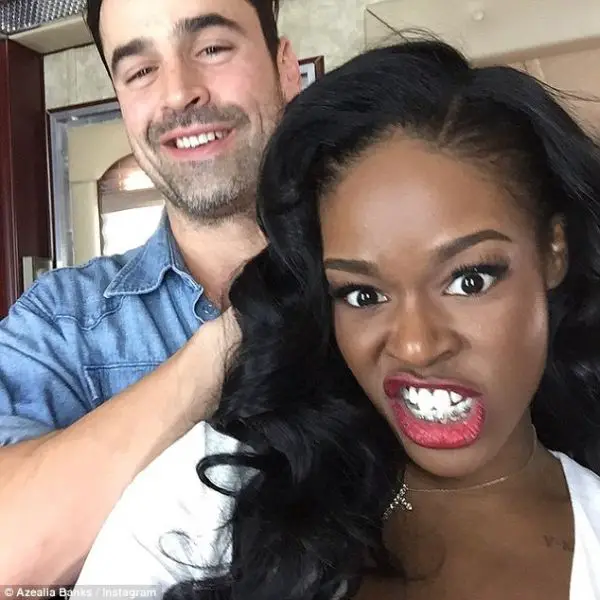 Jesse Bradford and Azealia Banks were rumored to be dating in 2015 (Photo Credit: Dailymail)
While the people were very excited to see a new celebrity couple, the pair maintained a low-key relationship. The duo then neither confirmed their affair nor was spotted together in any other events.
Explore:- Cottrell Guidry Bio, Net Worth, Family, Kat Graham
Are they dating secretly or is Bradford too busy to be in a relationship? Well, the pair have managed to keep their personal life a secret, so until an official statement from either side surfaces, one can only speculate without any hard conclusion.
But, the possibility of them getting married and sharing a husband-wife relationship cannot be neglected, right?
Girlfriend-Turned-Wife
Jesse put rest to dating rumors with Azealia Banks when he started dating a girl named Andrea Watrouse in 2017. The news of the relationship got out when the veterinary medical student put a picture with the Happy Endings actor while strolling around Lombard Street on 6th March 2017 on Instagram.
Since then, the couple continued their dating relationship and kept posting lovey-dovey pictures of each other on Instagram. They even extended their family by adopting a dog together.
Jesse posted an adorable snap on Instagram of the three of them together on 2nd August 2018.
Well, the couple's relationship indeed grew into a special bond. The actor and vet duo decided to turn the intimate bond into a legal one and got married on 30th December 2018.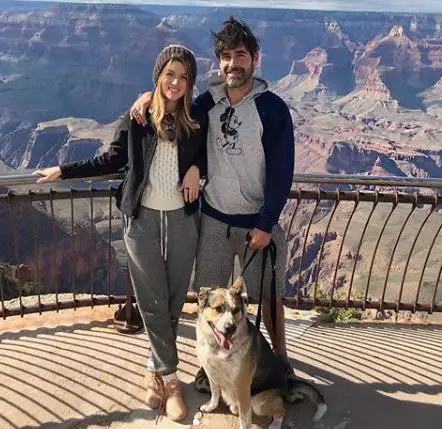 Jesse Bradford poses with wife Andrea Watrouse on 12th June 2019 (Photo: Andrea Watrouse's Instagram)
Jesse announced the news to the world via his Instagram. The post featured the Guys With Kids actor posing with his newlywed wife, Andrea. He spotted a rugged, unshaven look and a suit while his bride stunned in a traditional white ensemble for the wedding ceremony.
Bio of Jesse Bradford
American actor James Bradford was born in Norwalk, Connecticut on 28th May 1979, as Jesse Bradford Watrouse. He began his acting career as a child actor by appearing in industrial films, commercials, and soap operas.
When Bradford attended Brien McMahon High School, he was voted as a favorite actor and best looking. His first film role was in Falling in Love (1984), where he played the character of Robert De Niro's son.
Another American Actor's Bio:- Maurice Compte Bio, Married, Wife, Net Worth
When it comes to the acting credits of Jesse Bradford, there is an extensive list of films and television series as he has been active in the industry since 1984. Bradford has been famous for appearing in Bring It On (2000), According to Spencer (2001), Eulogy (2004), Happy Endings (2005), Heights (2005) and My Sassy Girl (2008).
Moreover, he is known for appearing in I Hope They Serve Beer in Hell (2009), Guys with Kids (2012-2013), The Power of Few (2013), The California No (Post-production 2016), Dead Awake (Post-production 2016), and The Year of Spectacular Men (Post-production 2017).
Bradford has been able to accumulate incredible salary from his professions, which eventually help him to make increase net worth. Jesse Bradford enjoys the net worth of $3 million.