LifeStyle
Here's How To Get White Teeth From 1 Day To A Week-Both Fast And Naturally
Here's How To Get White Teeth From 1 Day To A Week-Both Fast And Naturally If smiling is the key to starting a good relationship, shining white teeth are the key to a great smile. Admit it, all of us have been there; yellow, dark teeth that set an ungainly sight to the people around us and is an instant turn off. If yellowing has already started, however, worry not. Here are some of the most useful and natural steps in reversing the yellow on your teeth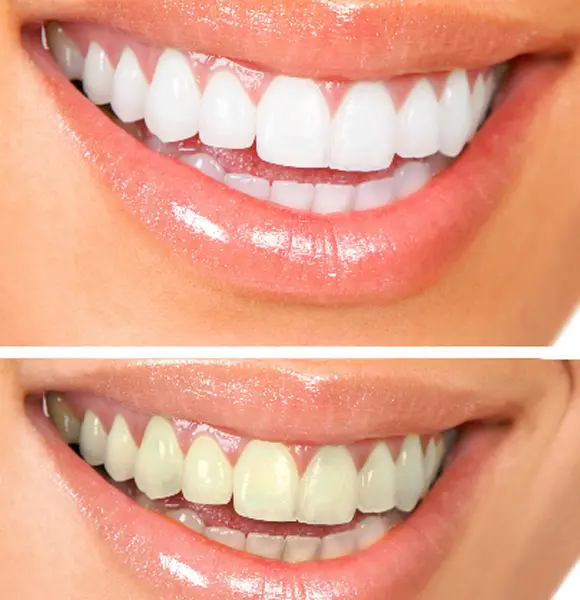 If smiling is the key to starting a good relationship, shining white teeth are the key to a great smile. Admit it, all of us have been there; yellow, dark teeth that set an ungainly sight to the people around us and is an instant turn off.
And many of us have used products to whiten our teeth. Perhaps we have drained ourselves trying to scrub our teeth white or maybe used different over-the-counter meds even to whiten our teeth.
Well, some of the meds can cost quite a lot of bucks, and many of the procedures can be quite expensive as well. Teeth start to turn yellow primarily due to the erosion of the enamel, revealing the yellow dentin.
The most important step, therefore, would be to stop the decay of the enamel. It includes avoiding certain foods like those that contain a lot of sugar and rinsing the mouth later on.
If yellowing has already started, worry not, because we bring you some of the most useful and natural steps in reversing the yellow on your teeth.
1. Baking Soda: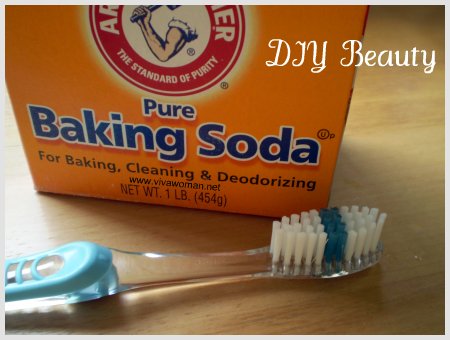 Baking soda is not only for baking
Photo credit: www.vivawoman.net
Baking soda is one of the extremely useful materials in whitening your teeth.
To use it, you simply wet your brush with water, so that the tips of all the toothbrush bristles are wet. Then gently touch the damp end to baking powder so that the powder covers all of the bristles.
Then, give your teeth a good brushing, for some time. A recommended interval is 2 minutes, 30 seconds for each half of the upper and lower jaw. Then, you may simply spit the excess and rinse your mouth with water. You may repeat this method twice every week for the best results.
Besides, if you experience some pain or perhaps a piercing experience in your teeth, you may have potential tooth decay. Thus, this method not only helps whiten your teeth but also is a test for a probable decay in your teeth.
2. Baking Soda with Lemon Juice: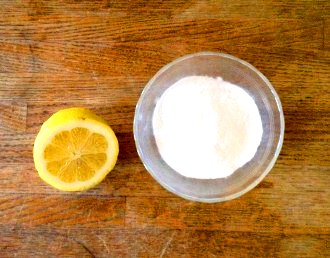 Baking soda with a great partner
Photo credit: lumealuiarm.wordpress.com
You can boost the natural bleaching action of lemon juice with a little bit of baking soda. The soda provides the scrub, while the lemon juice helps act as bleach. The baking soda also cuts through the acidity of the lemon.
You simply add 4-5 tablespoons of baking soda to about a tablespoon of lemon juice to make a paste. Then, using a toothbrush, just apply the paste to your teeth. Let the paste work through the crevices of your teeth as you leave it for a minute or so. Then rinse your mouth with some clean water.
Remember, it is always essential to remove excess saliva by rinsing your mouth or dabbing your teeth with a paper towel before starting the procedure. However, this procedure, with the added lemon juice should not be conducted more than once in a week, since the acid in the lemon juice actually can erode the enamel.
3. Fruits and Veggies to the Rescue: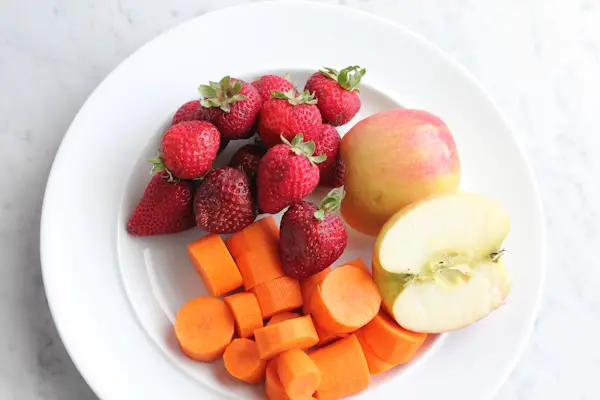 Fruits: A natural blessing for your teeth
Photo credit: healthyfitnatural.com
There are some fruits that prove to be very beneficial for your teeth. They work either by making your teeth healthy or acting as stain removers for those nasty yellows. Apples and carrots increase saliva production, which serves as a wash to remove plaque-forming bacteria. The vitamin C is an added advantage.
Perhaps, the most recommended fruit in whitening your teeth are strawberries because they contain malic acid, which helps remove stains.
4. Charcoal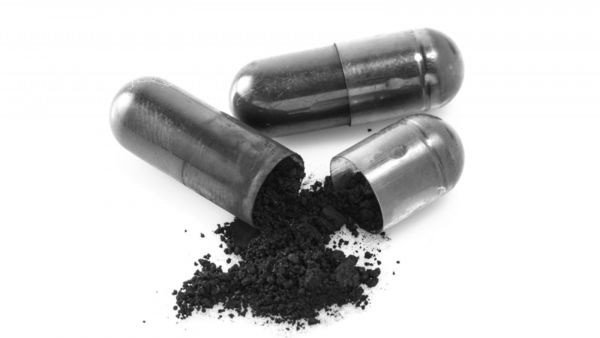 Black is the new white
Photo credit: www.today.com
Activated charcoal is an excellent agent for removing impurities in almost anything, from water to your skin. And not surprisingly, charcoal can be used to whiten those yellow teeth. You can purchase charcoal in the form of charcoal capsules.
Just break one at one use and put the contents on a toothbrush. Follow by brushing your teeth for the set amount of time and finally, rinse it all off with water.
During this process, your teeth and your mouth will turn black but don't worry, the charcoal will not do any harm, and instead, it acts as "a magnet" to turn those rusty yellow teeth into pearly whites.
5. Coconut Oil: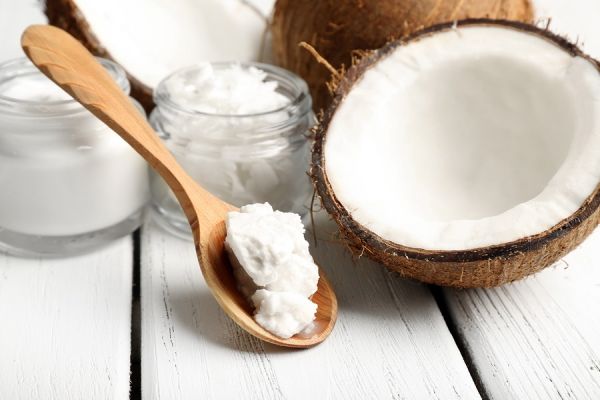 Coconut oil: not only for your hair but also teeth
Photo credit: coconutoil.com
I know what you are thinking, "Putting oil into your mouth... that's gross".
Bear with me my dear friends! Although the feel may not be that appealing, the results of applying this magnificent oil to your teeth will be fantastic.
Take about a spoonful of the coconut oil and put it in your mouth. Work it with your tongue to apply it as appropriately as possible onto your teeth.
Bear with me once more. Leave it in for about 5-10 minutes.
Finally, spit the oil out and rinse your mouth with water. This natural remedy has been used by people for generations to keep their teeth white. The oil has a fatty acid that helps eliminate bacteria.
These natural products will not give you those fake-looking bleach-white teeth, but will in time make your teeth naturally shiny and pearly, with the added benefit of a healthy mouth. It is always important to pair these natural methods, with basic rules of oral hygiene, such as brushing your teeth twice a day, flossing it and rinsing your mouth. And soon enough your teeth shall be as white as you always wanted them to be.