News
Abbas Kiarostami, Palme D'Or Award-Winning Iranian Film-Maker, Died at 76
This year the world lost a crown jewel in the world of film industry. Abbas Kiarostami was a man with a great sense of movie making who contributed to the rise of the global film industry. The world didn't just lose one of the most inspiring movie makers of all time but a great poet, photographer and a painter.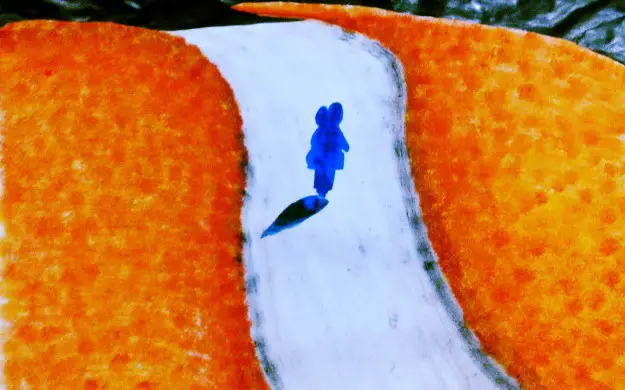 Caption: Abbas' heart-touching painting " The Wind Will Carry Us."
Source: spfilmjournal.wordpress.com
Today, we are heartbroken to inform you that the legendary director from Iran will never be seen again: he is no more with us. Abbas Kiarostami was a multi-award winning personality who was globally recognized for his Palme d'Or award-winning movie 'Taste of Cherry.'
Award-Winning Filmmaker Died: Cause of death
The world came to know about his degrading health when he was hospitalized due to his intestinal bleeding and started to slip frequently into the coma in March of this year. Post the second operation in early April 2016, Abbas Zarenejad, who is the
Health Ministry spokesman, had revealed
that Kiarostami was suffering from gastrointestinal cancer. However, the
medical team director had denied
reports that stated the filmmaker had cancer.
Later, even after proper and regular treatment, his health condition couldn't recover and started to get worse. Consequently, Abbas was taken to Paris for further treatment, but eventually, he lost his cancer battle and died on July 4, 2016. He was seventy-six years old.
A friend of Kiarostami, Asghar Farhadi, who is an Oscar award-winning Iranian filmmaker, exclusively talked with Guardian regarding Abbas' demise. Here are some of his words:
"Kiarostami gave the Iranian cinema the international credibility that it has today, but his films were unfortunately not seen as much in Iran. He changed the world's cinema; he freshened it and humanized it in contrast with Hollywood's rough version."
Asghar Farhadi was due to fly to Paris to meet his old friend, Abbas. The fellow filmmaker was deeply saddened when he heard about the death of the Iranian gem.
He may have died, but he is survived by his accomplishments and his family
Abbas Kiarostami was married to Parvin Amir-Gholi in 1969. Later the couple got divorced in 1982. However, Abbas is now survived by his two accomplished sons, Bahman Kiarostami and Ahmad Kiarostami.
Abbas Kiarostami has died. What a loss. He opened new avenues of expression and moved audiences around the world. https://t.co/vBxvkwWcW9

— Matt Zoller Seitz (@mattzollerseitz) July 4, 2016
Bad news on social media: Abbas Kiarostami has died in Paris! If so, such a huge loss to the world cinema!

— banafsheh ghassemi (@IAmBanafsheh) July 4, 2016
Very sad news: Alberto Elena, Spanish scholar and cinephile, and the author of The Cinema Of Abbas Kiarostami has died.

— Ehsan Khoshbakht (@EhsanKhoshbakht) April 29, 2014
Farewell Abbas Kiarostami. May your beautiful soul rest in peace in heaven. (22 June 1940 – 4 July 2016)
I've often noticed that we are not able to look at what we have in front of us, unless it's inside a frame.- Abbas Kiarostami
We would like to thank Abbas Kiarostami, for what he has shown us; how truly magical and fascinating landscapes and beautiful people Iran has. He not only worked hard for his passion and the country to be recognized in the global platform but succeeded too. You will always be remembered in the history of the film industry and remain in our hearts.