News
Cairo Dwek, Model Girlfriend Of Liam Payne! Dating Confirmed - This Time
Cario Dewek and One Direction singer, Liam Payne are en route to making their relationship official!
The budding model Cario Dewek and Liam Payne, singer and songwriter, appears to be making a public statement hinting that they are dating. The couple, who had previously appeared together, has been spotted strolling hand-in-hand around the five-star hotel Villa d'Este. 
The pair made their public appearance on 15 August 2018 while they were hanging out together in Lake Como, Italy. Cario made her appearance in denim shorts matched with a black leather jacket. Her outfit was complemented with white platform shoes. 
Don't Miss: Model Camille Rowe Dating Again Just After Split With Harry Styles, Quickly Moves On
As for Liam, he wore dark jeans along with matching plain white Tee and sneakers. Liam had a black hat on so as to keep things on a down low. They even shared a meal together.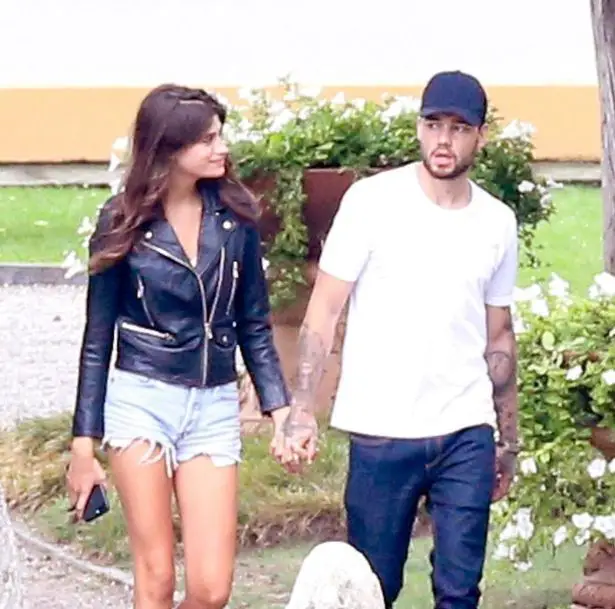 Cairo Dwek spotted holding hands with boyfriend Liam Payne. (Photo: mirror.co.uk)
Moreover, Cario, age 24, was also documenting her travels across Europe which also included Lake Como and Florence. Through her posts, it seemed that she was taking the tour with a friend as they were relaxing at the luxury hotel.
It was then she was spotted hanging out with Liam together, which sparked the speculations that the pair is on their detour getting cozy at their getaway. 
Read Also: Jude Demorest's Much Questioned Ethnicity Answered; Married Producer Husband In A Class Filled Wedding
It has been reported that Cario first met Liam in Cannes earlier this summer. During that time Liam had debuted his dance moves and the couple had crossed paths during the night out.
The couple eventually hit it off and were chatting most of the time. Turns out Liam stalked Cario on her Instagram while liking a whole lot of pictures. 
Previously, Liam was also seen getting cozy with Maya Henry. It has been reported that he shared a secret date night at the Bulgari hotel in London in August 2018 which only a month after the split from his longtime girlfriend Cheryl Ann Fernandez-Versini.
You May Also Like: Kimora Lee Simmons All About Multi-Racial! From Kids, Husband, Ethnicity & Parents
Liam was romantically involved with Cheryl for over two years. He is also a father to his one-year-old son Bear whom he shares with Cheryl. However, the proud parents Liam and Cheryl parted their separate ways announcing their split through separate Tweets.