News
Former MotoGP Champion Nicky Hayden Dies Five Days After Collision in Italy!
2017 could not be any crueler!
Nicky Hayden, fFormer MotoGP world champion, dies five days after he was involved in a cycling accident. The 35-year-old American was struck by a car during a training exercise in Italy the previous week where he suffered severe head and chest injuries.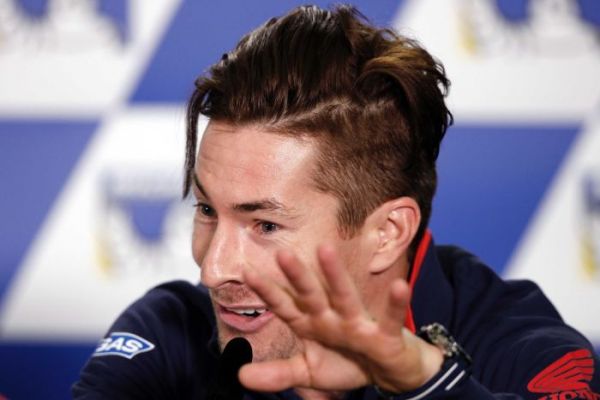 Caption: Nicky Hayden is no longer in this world. Here he is attending a press conference at the Australian MotoGP in 2016.
Photo Credit: abc.net.au
The news of this travesty was confirmed on Monday by the Maurizio Bufalini Hospital where the former champ was kept under medical observation.
The hospital located in Italy released a statement which read,
"The medical team has verified the death of the patient Nicholas Patrick Hayden, who has been undergoing care since last Wednesday 17 May in the intensive care unit of the Bufalini Hospital in Cesena following a very serious polytrauma which occurred the same day,"
While carrying out the investigation, the driver who struck Nicky was made to go through a breathalyzer test which made it clear that he was found to have been over the limit at the time of the devastating incident.
Nicky first entered MotoGP, motorcycling's elite competition in 2003 and after three years of hard work and dedication, he rose to further fame and won the world championship in 2006 in a race where he narrowly defeated his close friend and fellow competitor Valentino Rossi who at that time had won it for five consecutive years.
Nicky later transferred to World Superbikes in the year 2016 where he was competing for the mighty Red Bull Honda team in 2017. He was 13th in the riders' standings.
His team also paid a touching tribute to him and released a statement as below.
"As well as being a true champion on the track, Nicky was a fan favourite off it due to his kind nature, relaxed demeanour, and the huge smile he invariably carried everywhere.The 'Kentucky Kid' will be sorely missed by all that ever had the pleasure of meeting him or the privilege to see him race a motorcycle around a track, be it dirt or asphalt."
The team could not have said it any better.
Caption: Champion Profile -- Nicky Hayden: A Look Back At His Championship Win in 2006.
Published on Jan 10, 2013.
The former champion had won several accolades in his life which resulted in him accumulating a net worth of $12 million.
Thoughts and prayers for the grieved family.
Rest in Peace Nicky!