News
They're Getting Married! Singer Sam Hunt Reveals About His Wedding with Fiancée Hannah Lee at the ACM Awards
Singer Sam Hunt is getting married to his fiance Hannah Lee Flower but before the marriage, he was spotted wearing a ring when he made an appearance in ACM Awards on April 2, in Las Vega.
This raised a lot of question so Sam Hunt revealed that his marriage with fiance Hannah Lee Flower would be an intimate and hometown affair and without revealing the dates he said it is just weeks away and further details ahead.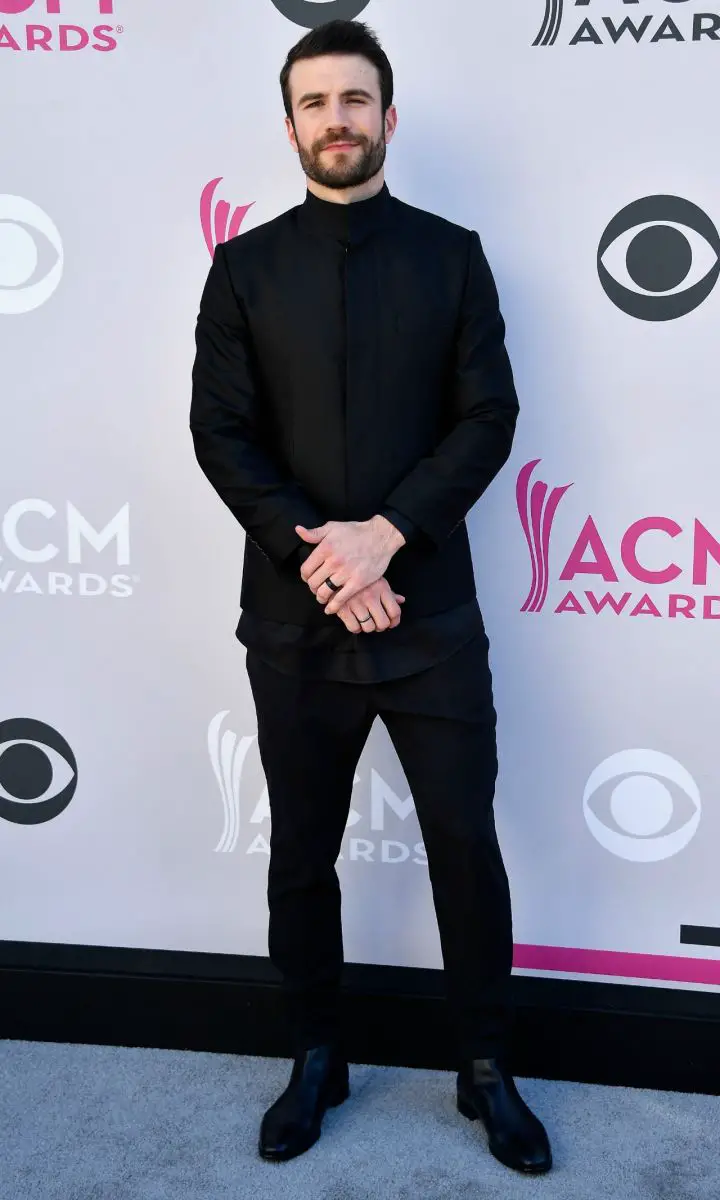 Caption: Sam Hunt spotted wearing ring in ACM Awards Las Vegas on April 2.
Photo Credit: etonline.com
And Sam Hunt cleared the air of his speculated marriage with fiance Hannah Lee Flower in conversation with CBS before the show and said,
"I put it on to try it on, and decided it felt too good and I didn't want to take it off. It's only a few weeks left before we do get married."
While performing his hit song "Body Like a Blackboard" in the awards night, he got off the stage and made his way towards his fiancé Hannah Lee Flower and sad down next to on an empty seat and concluded the final stretch of the tunes by wrapping his arms around his girl.
Sam showing his love for Hannah Lee Flower embarrassed and surprised her, and she chose to cover her face laughingly with her hands while but could not stop glowing basking in love of Sam. Sam was playfully pushed away when he tried for a kiss at one point.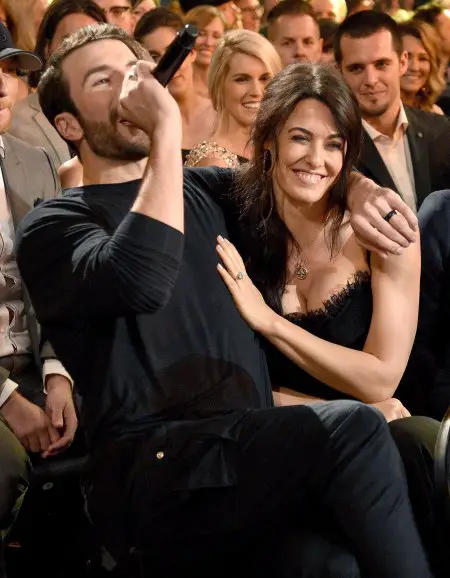 Caption: Sam Hunt is singing for his soon to be wife Hannah Lee Flower in ACM Awards.
Photo Credit: people.com
Sam has not been married, but he would be a married man in few weeks. But Sam did not reveal the exacts date of marriage but he stressed that intimate and hometown best describes the wedding and shared that he and his girlfriend Hannah Lee Fowler are introvert people and prefers keeping it low key and said,
"Intimate and hometown were the two adjectives that [describe the wedding best]. Low key, low maintenance. We are both kind of introverted people for the most part, so we don't like celebrating ourselves too much."
Sam has been dating Flower since 2008, and their relationship flourished as they got engaged and their engagement was reported in January, 2017 and shared his feelings regarding the relationship, he said:
"It means a lot [that she's here with me], this change of lifestyle happened when the two of us weren't dating and together, so I've been introducing her to my new life a little bit at a time over the last 6 months."
Further, talking about the big leap of marriage Sam shared,
"This is a big leap compared to some of the small steps we have taken so far, so I hope she enjoys it, it's a radical change for sure, but she is optimistic and I am proud that she is out here with me. She looks gorgeous and she's feeling good, smiling, so that's a good sign."
Moreover, Sam revealed his reason behind the decision of marriage and added:
"It's just that feeling you have, that heart radar that guides us in life, it just starts tapping on your shoulder when it's time and just make a move. So that's what I did."
Further Sam shares that he is excited about the wedding and said,
"If there ever is a time to do it, it is now, and it is more to celebrate the union of marriage than it is each other. I am excited about doing that."
So here is wishing Soon to be Groom Sam Hunt and his soon to be Bride Hannah Lee Flower a Blissful Married Life Ahead! Congratulations!