News
Police Arrest Ferne McCann's Boyfriend As McCann is 'Pregnant With Arthur Collins' Baby'
"The Only Way Is Essex" star's boyfriend Arthur Collins got arrested by armed police on suspicion of attempted murder. The former Towie girl has had a rough time as she has revealed that she is pregnant with her boyfriend's baby.
Police took him into the custody in Rushden which is somewhat 85 miles away from London.
The 25 years old was wanted after he was found connected in the horrifying acid which took place at an east London nightclub on Easter Monday. In the attack, two were left partially blinded and 20 suffered injuries. Arthur Collins has been on the run for five days.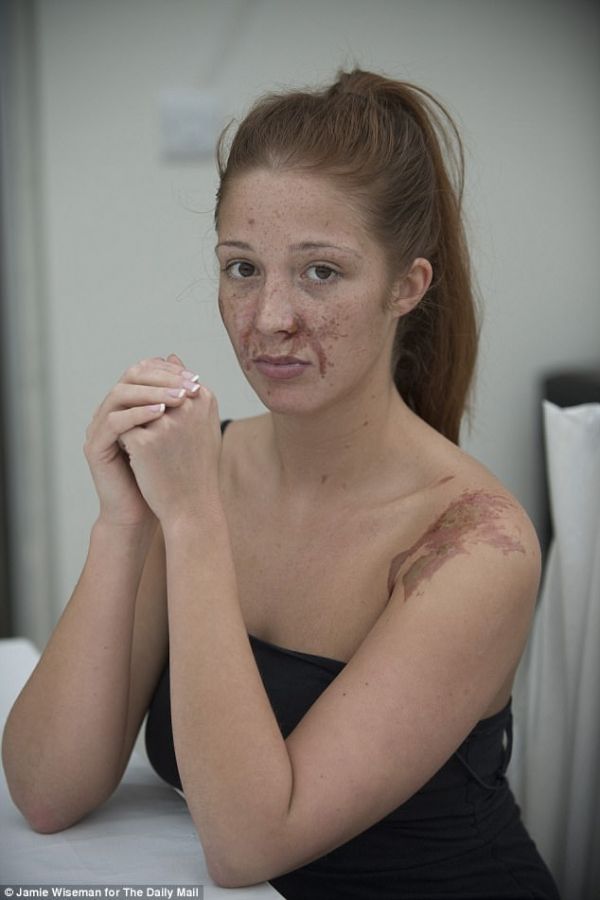 Caption: Almost 20 clubbers became the victim of the acid attack, and the above pictured Sophie Hall is one of them.
Photo Credit: dailymail.co.uk
Metropolitan police in a statement said,
"'Arthur Collins, 25, was arrested at an address in Rushden, Northamptonshires on Saturday night, 22 April."
As reported, the 26 years old TV presenter had begged Collins to surrender himself to the police after the acid attack in east London. Also, a few days before the attack, Ferne McCann disclosed the news about her pregnancy to her boyfriend. But sadly, things didn't go well as the English TV personality has expected.
Talking about the investigation, Detective Inspector Lee McCullough of Hackney CID previously said,
"This investigation continues to move at great pace and the net is closing in on those we believe to be responsible."
He further continued,
"My team continues to act on a number of leads to bring in those wanted for questioning in relation to this awful incident. Anyone found harbouring those wanted for questioning by police can expect a knock at the door and could well find themselves under arrest."
Talking about the injured people, he said,
"We have 20 people suffering from the effects of an acidic substance being sprayed in a confined space in a busy nightclub. All have burn-related injuries. This incident has caused suffering to a large group of people and left many others needing long term treatment. The noxious substance used has not yet been confirmed but samples retrieved from the scene have been sent for analysis. If you were there and saw anyone involved inside or leaving the nightclub, please get in touch."
Moving onto the romance between Ferne McCann and Arthur Collins, the pair started dating last summer.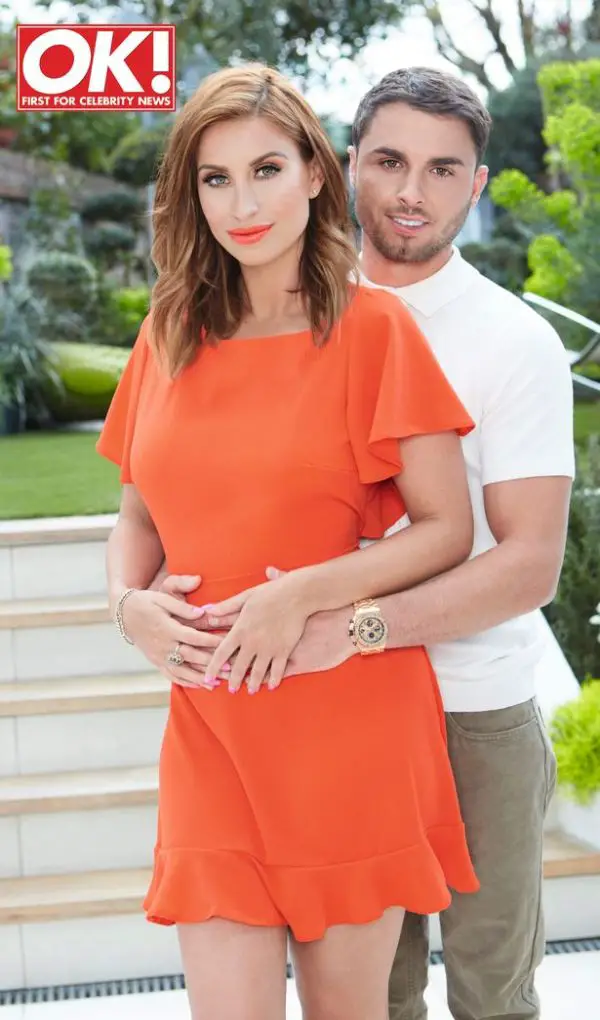 Caption: Ferne McCann and Arthur Collins posed together for OK! Magazine, just a few days before the acid attack.
Photo Credit: mirror.co.uk
During the early period of the budding romance, Ferne had shared how much she was excited to move on with her new love and eventually get married too. She said,
"We spend every night together anyway. Moving in is definitely the next step. And I know that seems a bit rushed, but when you know, you know."
She continued,
"Arthur is moving in the day after I get the keys! I get them on May 5, he'll move in on May 6 So I just need 24 hours to settle in and put my stuff down."
But now it is reported that the UK native has dumped her beau after Arthur Collins who could be Ferne's husband, denied to give himself up to police.