TV/FILM
The Rolling Stones Members Tours Dates & Location, Songs They'll Perform
Hey America! Take out your Rolling Stones jackets and gear up for the legends of the 70s are back in action, to pump their iconic Rock and Roll music here in the United States with more exhilarating reefs and heated beats.
Releasing their new "No Filter" tour dates today, The Rolling Stones are buckled up to leave all their fans with more jagger moves, talks about "Some girls" they hooked up with and the overall energized concert that would give anyone supreme "Satisfaction."
All this along with a lingering sound of the audiences roaring "One More Shot" on stage where they are yet to perform. 
So, here are some quick facts about The Rolling Stones Tour everybody is looking for today!
The Rolling Stones Announces No Filter Tour After Releasing Their New Album!
It was just two years back in 2016 that The Rolling Stones hit their new release "Blue & Lonesome." Singing tales about their past and hooking their fans to the music, no doubt The Stones has surprised everybody with their "No Filter 2019 Tour" to the U.S.A stadiums, earlier this morning.
More About Mick Jagger: With A Bunch Of Children Already Behind Him, Singer Mick Jagger Welcomes Another Baby At the Age Of 73
The 13- show tour starts at the Hard Rock Stadium in Miami Garden on April 20th and ends its musical legacy at the Soldier Field, Chicago on 21st June 2019.
The tickets to the show get available for sale starting from November 20th at 10:00 a.m.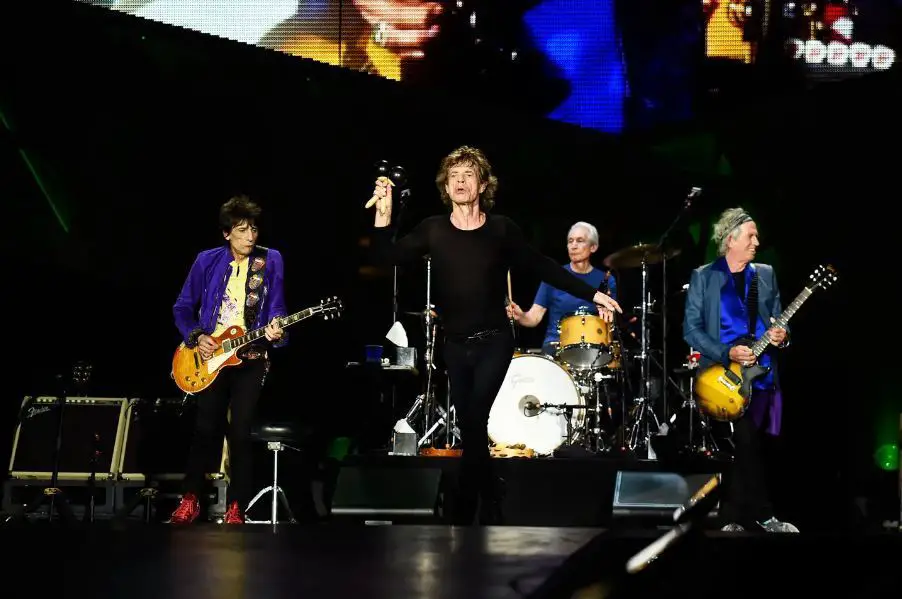 The Rolling Stones eager to tour the United States on 2019 (Photo: Rollingstones.com) 
The facts about the schedule for the tour are as follows:
(20th April) Miami Gardens, FL - Hard Rock Stadium
(24th April) Jacksonville, FL - TIAA Bank Field
(28th April) Houston, TX - NRG Stadium
(7th May) Glendale, AZ - State Farm Stadium
(11th May) Pasadena, CA - The Rose Bowl
(18th May) Santa Clara, CA - Levi's Stadium
(22nd May) Seattle, WA - CenturyLink Field
(26th May) Denver, CO - Broncos Stadium at Mile High
(31st May) Washington, D.C. - FedExField
(4th June)Philadelphia, PA - Lincoln Financial Field
(8th June) Foxborough, MA - Gillette Stadium
(13th June) East Rutherford, NJ - MetLife Stadium
(21st June)Chicago, IL - Soldier Field
Song List For The Rolling Stones On No Filter 2019 Tour: YouTube's Next Hit!
No doubt how The Stones will play all their hits from all their 23 albums, within which many are played from the albums: "Sticky Finger," "Some Girls," "Aftermath" and few tracks from their recent release "Blue & Lonesome."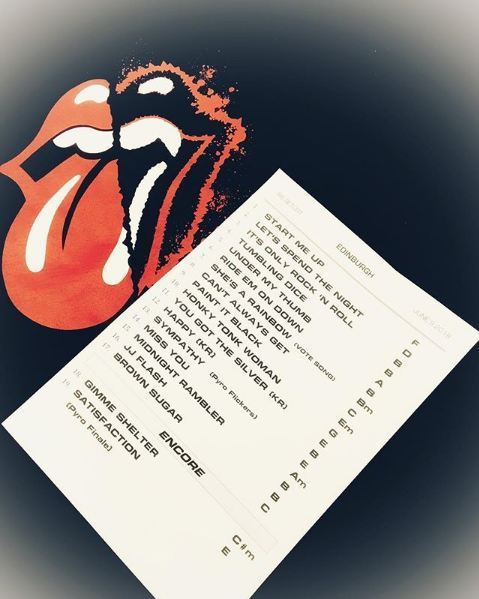 List of The Rolling Stones Hit Song List (Photo: The Rolling Stones' Instagram)
But of course their classic playlist of  "Gimme Shelter," "Jumpin Jack Flash," "Brown Sugar" and "Paint It Black" will following the show along with their unforgettable hit "Satisfaction."
Read More: Mary Austin, Freddie Mercury's Muse Wiki: An Exquisite Relationship That Silently Thrilled Everyone
They will include a couple of unexpectable tracks in every show to mesmerize the audience with their recent hit.
The Stones Eager To Rock The Stage With Their Music, Logo, And Songs!
The Rolling Stones members, who till date have claimed their No.1 position in the music industry, are beyond eager to rock the shows in America with millions of audience flaunting their Iconic "Tongue and Lip" logo.
With Mick Jagger on the vocals, Keith Richards showing off his reefs and bass, Ron Woods on the guitar and Charlie Watts on the drums, the emblematic rock bank are in a verge to tour the United States with more thrilling music to present their fans.
More About Rock Icons: Little Richard Now In 2018; Gay Man Who Denounces Queer Relationships
Their previous "No Filter" Euro tour earned them around $10 million per show, which made them one of the highest paid band in the history.
These members, whose average age is 73, and an average net worth of $300 million and less on each members behalf, are still ready to pour Rock and Roll to their audience and earn nearly as much as they did in their previous tours.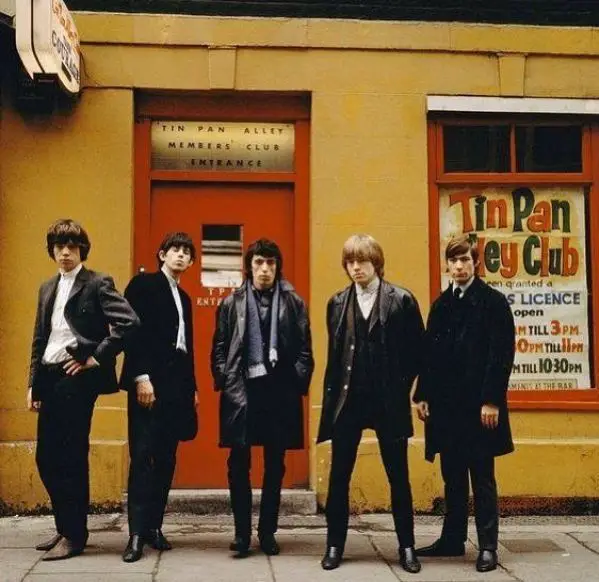 The durable partnership flaunted by The Rolling Stones (Photo: The Rolling Stones' Instagram)
With millions of views and thousands of subscribers on Youtube, the "Get Off My Cloud" hitmakers are ready to showcase their seamless blend of music, looks, and public image to all.
Front person Mick Jagger has responded to the tour saying:
"It's a thrill when we play stadiums in the States,"
Keith Richard showed his reaction by saying:
"The energy is always amazing, I've always loved playing the states. It's a great crowd."
This tour will only help to mark the band's first biggest run shows in the U.S.A, earning them more admirations, and undying support and love from their fans!