TV/FILM
America's Got Talent Season 14 Winner, Finalist, Prize
It is a platform for the worlds most talented yet undiscovered performers of all ages and groups. With its wide array of...their way through the quarter-finals...Leaving everyone's heart-pounding, it was...with kids received their buzzer from the guest judge...The result of the show will be announced by non-other than the...who could win it, so its anyone's guess...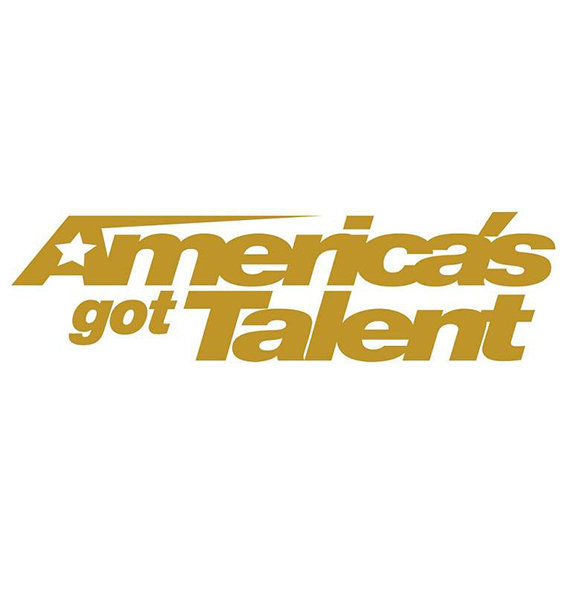 18th September 2019 night was the season finale for one of America's most successful talent shows in history, America's Got Talent. But before the ultimate finale, the entertaining acts battled it out for the last time.
For those unaware, it is a platform for the world's most talented yet undiscovered performers of all ages and groups. With its wide array of singers, comedians, musicians, and ventriloquists, season 14 of the talent show came to an end.
Final Acts Of 2019
It was no surprise that 14th season boasted a total of ten finalists. Given the fierce competition, the whole finale was an entertaining spectacle to watch.
Most of this years' AGT finalists consist of golden buzzers; six in total to be precise.
First on the list was the beautiful opera singer, Emanne Beasha. At just ten years of age and the singer established herself as an extremely talented vocalist. Singing her heart out, she received her golden buzzer from guest judge Jay Leno.
2019 AGT Contestant:- Eric Chien AGT 2019, Age, Parents, Net Worth
And, acrobatic 29-crew dance group, V.Unbeatable danced their way through the quarter-finals. Leaving everyone's heart-pounding, it was judge Gabrielle Union's husband guest judge Dwayne Wade who gave them their golden buzzer.
As for the sensational violinist Tyler Butler-Figueroa, it was non-other than Simon Cowell who hit his golden buzzer. Simon was charmed by his performance of Kelly Clarkson's song Stronger. The 11-year-old, who was diagnosed with leukemia, was bullied for it.
After his performance, Simon asked the young performer about his feelings to which Tyler claimed to be feeling proud of himself. Simons was so impressed by his talent and motivation his only response was to send the talented guy to the live shows
Further, singer and pianist Kodi Lee was Gabrielle Union's pick for the 14th season. Ever since being introduced to America's Got Talent stage, Kodi wowed judges and viewers alike. Blind and born with autism, Kodi's first performance moved the judges so much that Gabrielle could not stop her hand from hitting the buzzer.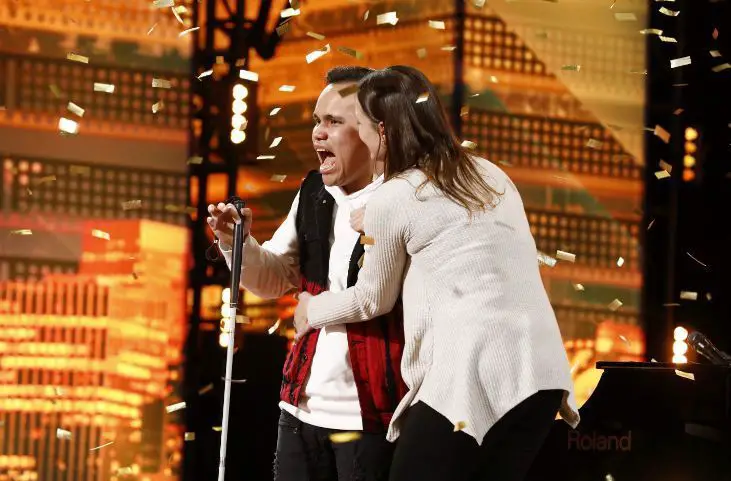 Singer and pianist Kody Lee reacts getting golden buzzer in 2019 AGT (Photo: goodhousekeeping.com)
Similarly, Light Balance Kids- the fantastic dance group - filled with kids received their buzzer from the guest judge, Ellie Kemper. Showing off their insane talent with neon glow-in-the-dark effects, the dancers amazed the judges with a synchronized routine that would make anyone love it.
Well, it was the Detroit Youth Choir who won host Terry Crews' heart. A group comprised of inner-city children, the lively performance was more than enough for a golden buzzer, but a blast from the past added more to Terry's life.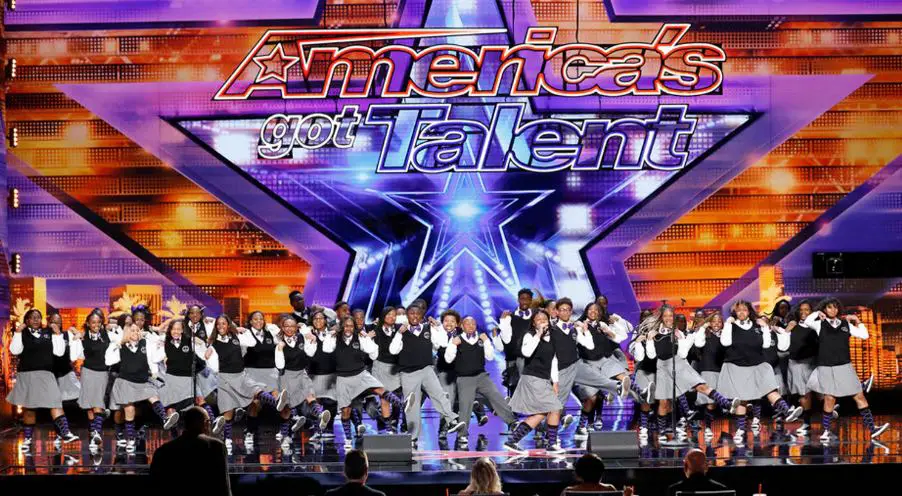 Terry Crews golden buzzer Detroit Youth Choir shocking the entire judges in 2019 (Photo: nowcountry.fm)
Hailing from a similar background, the AGT host remembered his childhood desire to make it in Hollywood. Thus, an emotional Terry awarded them the golden buzzer.
Apart from the golden buzzers, the season finale consisted of stand-up comedian Ryan Niemiller. Also included in the final list were Voices of Service and Ndlovu Youth Choir who shined from the very start. And, last but not least was singer Benicio Bryant.
Winner Prediction And Prize Money
The NBC popular reality competition series aired its finale in two-part total. While the first part aired live on the show on 17 September 2019, the second part where the winner was decided on the episode aired on 18 September 2019.
The result of the show was announced by non-other than the beloved host, Terry Crews.
2018 AGT Finalist:- Vicki Barbolak Husband, Net Worth, Father
Interestingly this season's winner took home a sum of $1 million in prize money and also a headlining show in Las Vegas. While fans had their favorite to win, the judges also had some who they favored more than the other.
Just before the season finale, judge Simon Cowell even went on to say that there were five who could possibly win the show.
Winner Of The 2019 AGT: Kodi Lee
It was a clash between the final ten during the season finale of America's Got Talent.
The top five places were taken by quartet Voices of Service (fifth place), dance troupe V. Unbeatable (fourth place), comedian Ryan Niemiller (third place), and the Detroit Youth Choir (second place).
However, the one and only winner of the show was none other than the talented Kodi Lee. It was his cover for Freya Ridings' Lost Without You that won him the 2019 AGT finale.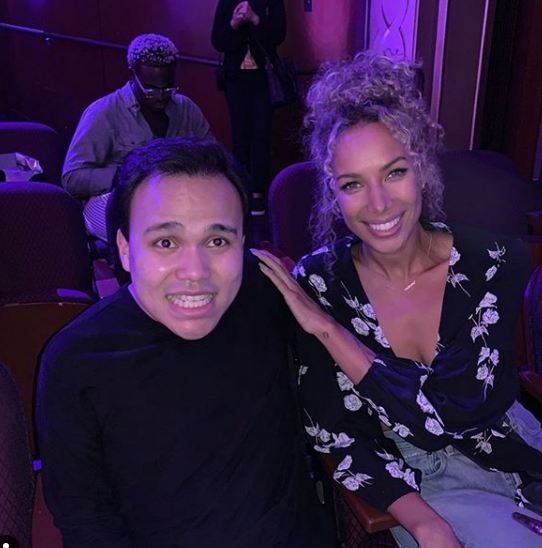 Kodi Lee with the sensational Leona Lewis in September 2019 (Photo: Kodi Lee's Instagram)
While the competition was tight between Terry's favorite Detroit Youth Choir and Gabrielle's Kodi Lee, Kodi ultimately won. He bagged the $1 million cash prize and headlining gig. The headlining shows will run from November 7-10 2019 at Paris Las Vegas Hotel & Casino in Las Vegas.
Kodi has already revealed what he is going to do with his prize money. According to an exclusive interview with HollywoodLife, his mother Tina Lee, Kodi is set to buy grand pianos of every color he can find. When his mother asked how they are going to fit all the pianos in the house, his reply was,
"We will need a new house."
It seems the winner of 2019 AGT plans to buy a new home for his family with the grand prize of $1 million