TV/FILM
Why Beverly Hills, 90210 Canceled By Fox? Details
After much talk about the revival of Beverly Hills, 90210, the shows fate has been finally unveiled to the entire world...Ending up nicely during its final season, Interestingly the shows reboot after almost...Featuring many of its original cast members in 2019. Beverly Hills, 90210, brought its installment of a...Until news that the show has been picked for renewal come to spotlight, the state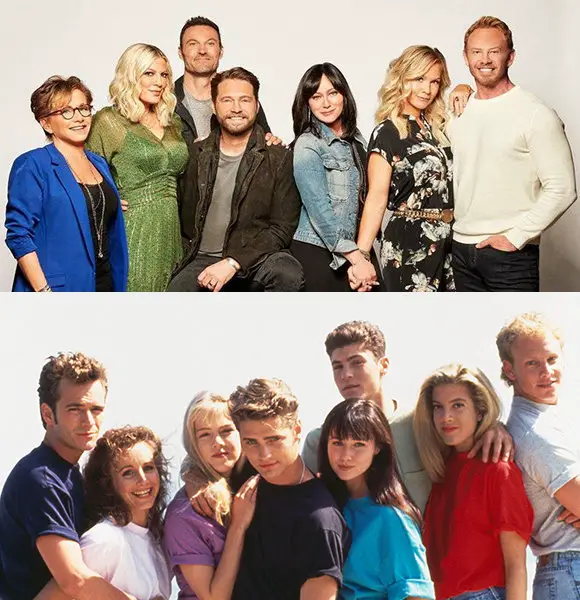 After much talk about the revival of Beverly Hills, 90210, the show's fate has been finally unveiled to the entire world.
The story about a Walsh family moving to Beverly Hills from Minnesota, Hills, 90210 primarily focused on the development of the characters.
The show focused on father Jim (James Eckhouse) and mother Cindy (Carol Potter) along with their adorable twin teen children, Brandon (Jason Priestley) and Brenda (Shannen Doherty). Further, it also included characters like Kelly, Steve, Andrea, Dylan, David, and Donna.
With ten whole seasons of the show, its grand success cannot be expressed any further.
Ending up nicely after its final season, the show's reboot after almost 20 years was surprising news. So, what did happen to its renewal in 2019?
Reboot BH90210
Featuring many of its original cast members in 2019, Beverly Hills, 90210, brought an installment of a six-episode comedic fiesta on 7 August 2019. Fans of the show sure appreciated the sentiment and might have thoroughly enjoyed the ride down memory lane.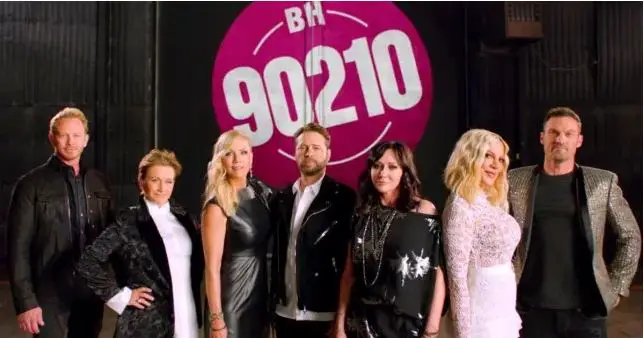 The cast of Beverly Hills 90210 in 2019 (Photo: metro.co.uk)
Its premiere went on to be one of the highest-rated premieres of any new show in the summer of 2019, sadly though the show could not live up to the expectations.
With a lack of its complete original cast and lackluster performance after 20 years, the show plummeted after one low-rated season. Including a delay of the show's viewing, Beverly Hill's reboot garnered only a 1.4 rating between the age of 18-49 demo and 3.6 million viewers in total.
As for the production department, the show suffered a creation issue right before its premiere with showrunner changes and numerous writers quitting mid-show.
About Next Season?
Bearing sad news, the reboot of the show could not thrive enough to sustain itself for a season 2.
The devastating blow came after the show's original cast hoped that BH90210 would make a comeback of multiple seasons. Fox and CBS, the investors of the show, opted not to order another installment of the show soon enough.
With bad reviews and plummeting viewers' numbers, the decision was inevitable. The show, however, is not in the right place. There were reports that even if the show was picked up for a second season, one of its cast members would have quit the show.
Take A Peek:- List Of New Funny, Comedy, Scary & Action Movies
At the end of 2019, it is confirmed that their original producers are not backing up the project anymore. However, if any major network wants to take a shot at its next season, Beverly 90210 is eagerly waiting for their proposal.
Until news that the show has been picked for renewal come to spotlight, the state remains dire for the show, its runners, and cast members.