TV/FILM
Kenya Barris, 'Black-ish' Creator Signs $100 Million Netflix Deal
American writer and producer, Kenya Barris join in the ranks of television's highest-paid creators, Netflix with his new agreement on the table!
Kenya Barris, who is known for creating critically acclaimed Black-ish, has signed a three-year deal with the Netflix exclusively producing series for the channel. As reported from the various sources, the deal also carries an option for an additional two years of the contract which is valued at roughly around $100 million.
He joins Shonda Rhimes and Ryan Murphy as the high-profile television producers moving into Netflix from the major networks. 
The former creator for the ABC Channel, Kenya had been courted by Netflix for the deal for some time now. According to insiders, the basics of his new agreement with Netflix had been in place for a while.
See Also: Jacelyn Reeves Wiki: Former Flight Attendant Beau of Clint Eastwood, Got Married To Bell
However, Kenya had complications in pursuing the deal placed by Netflix as only a year earlier, Kenya had signed with ABC on a deal that ran through 2021. Despite being bound by the deal with ABC, Netflix had secured his release from ABC several months ago.
Turns out Kenya's relationship with ABC was showing the signs of strain when Kenya's creativity clashed with that of ABC. Back in March, the rumors of his move were churning when the network excluded an episode of Black-ish that he wrote due to the controversy over athletes kneeling during the performance of the national anthem.
Back then, Kenya opened up with Variety revealing that there were creatives differences which led them to not air the episode. He said,
"Given our creative differences, neither ABC nor I were happy with the direction of the episode and mutually agreed not to air it."
Kenya served as the executive producer and co-showrunner on "Black-ish," which brought the channel break-out hits. Black-ish was rated number one comedy series with an average rating of 3.3 and nearly 9.5 million viewers overall per episode during its first season.
 The Peabody-awarded and Emmy-nominated series  Black-ish is the series based on his own family and many storylines are directly from the experiences he had in life. 
Don't Miss: Cynthia Scurtis Engaged After Expensive Divorce With Ex-Husband? Unsettled Married Life Talks
The show stars Anthony Anderson, Allen Maldonado, Marcus Scribner, Yara Shahidi.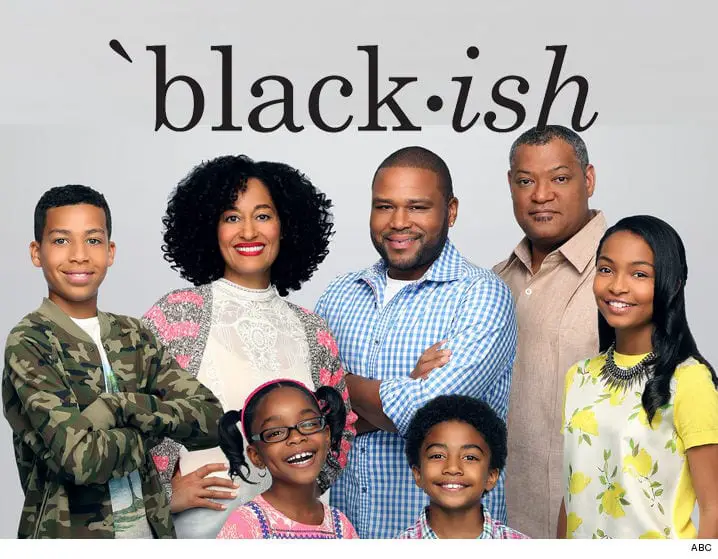 Kenya Barris, creator of ABC hit series Black-ish. (Photo: tmz.com)
However, Kenya steps down as show-runner of black-ish after he signs the deal with Netflix handing the reins of black-ish to producers Jonathan Groff and Kenny Smith for its upcoming season 5. Nevertheless, he will reportedly remain the executive producer on all of his ABC shows.
More from Liverampup: Reece Shearsmith Interview Filled With Love For Wife, A 'Gay' Man Of Sorts
With his addition to the Netflix teams, Cindy Holland, VP, Original Content at Netflix has been gushing about the joining about Kenya to the team. She flaunts him calling him one of the great modern storytellers who are capable of making the audiences more aware of the world around them while adding in humor to the story. She told,
"Kenya Barris is one of our great modern storytellers. Kenya uses his voice to make audiences more aware of the world around them, while simultaneously making them laugh. His honesty, comedic brilliance and singular point of view, combined with the creative freedom he will enjoy at Netflix, promises to create powerful new stories for all our members around the world."
Well, with Kenya's entry into the Netflix, the Netflix freak could expect some creative, original and yet humorous shows from the channel.