TV/FILM
Movies & Series New on Netflix You Can't Miss | Release Dates
Perfect time has just knocked around for some "Netflix and chill"!
2018 will be seeing Netflix raising around $2 billion budget and spending around $8 billion, which thoroughly puts more Netflix series and movies under your palm. Netflix has brought just the right bunch for the Netflix freaks to pick from their huge baggage of newly released contents.
Like said Netflix always has something for everyone, there are so many treasures of awesome movies that you can stream right now.
Why don't you print out your hype in our brief list of terrific soon-to-be-released series and movies!
1.) Maniac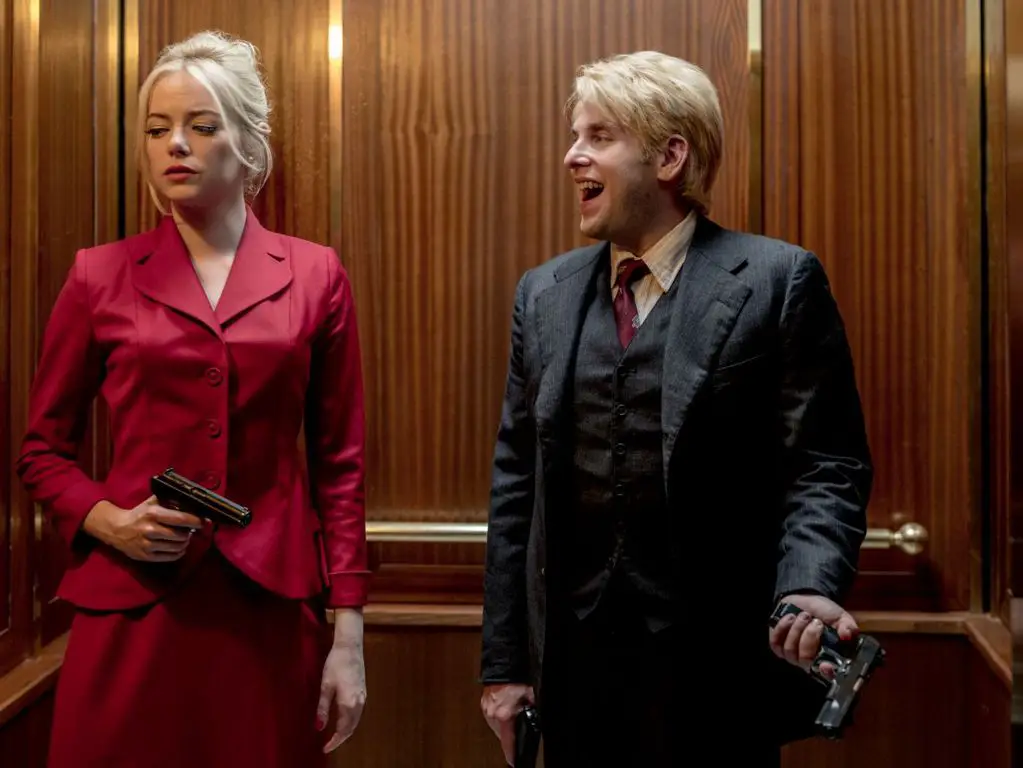 A new limited series from Cary Joji Fukunaga.
Maniac is the new series releases by the Netflix on 21 September 2018. The upcoming series is created by Patrick Somerville and directed by Cary Joji Fukunaga.
It is a dark comedy that stars Jonah Hill as Owen Milgrim and Emma Stone as Annie Landsberg. Other cast members for the show includes Sonoya Mizuno, Sejal Shah, Billy Magnussen, Julia Garner, Alexandra C.Curran and few more.
2.) Orange Is the New Black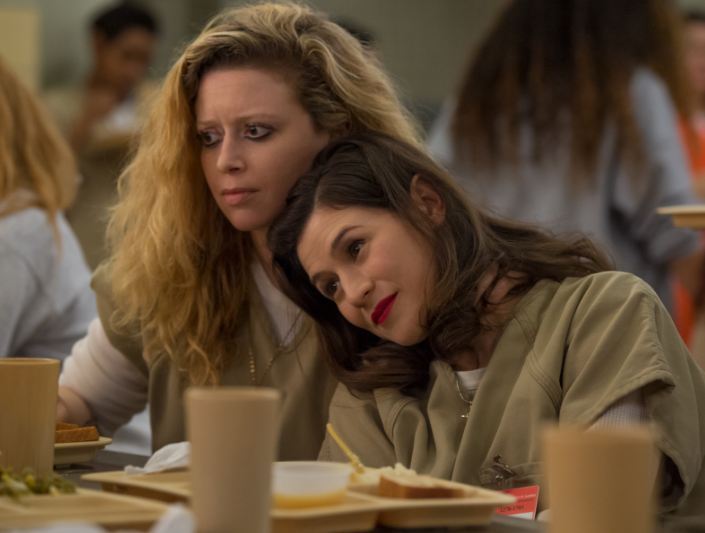 Orange is the New Black returns with the sixth season as one of the streamer's most-watched original series.
Orange is the New Black is the American comedy-drama web television series currently appearing on Netflix. The series is on its sixth season which landed on Netflix on 27 July.
The series is set to appear for one more season with the executive producer Jenji Kohan who is also the showrunner. The series stars Taylor Schilling, Danielle Brooks, Taryn Manning, Diane Guerrero, Adrienne C. Moore, Brad William Henke and others in the bigger picture.
3.) La Casa de las Flores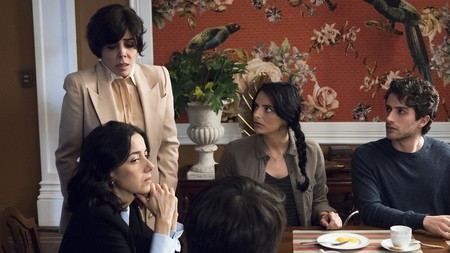 La Casa de las Flores is a kind of variant soap opera of all life.
The series based on the flower business run by a family which is set to release its first season on Netflix on 10 August 2018. The first season appears for 13 episodes starring Verónica Castro, Aislinn Derbez, Cecilia Suárez and others.
The series is created by Manolo Caro.
4.) Ozark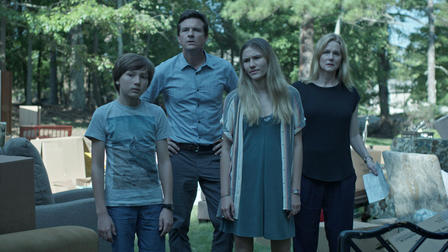 Drama series to be released at the end of August.
Ozark is set to return for the second season after a successful airing of the first season. The new episode is to be released on 31 August.
It is the crime drama which stars Jason Bateman and Laura Linney as they return for a new season.
5.) The Innocents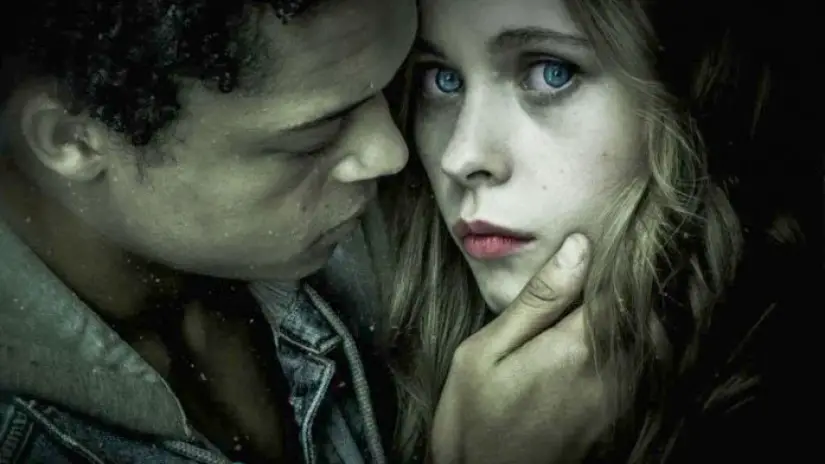 The Innocents is the upcoming British sci-fi series.
The Innocents is another series with a 60 minutes run-time is to release by the Netflix for 2018. The first episode premieres on 24 August.
This upcoming season of this series comprises of total eight episodes starring Sorcha Groundsell as June, Percelle Ascott as Harry and Guy Pearce as Halvorson. The British drama is written by Hania Elkington and Simon Duric who are also the creator and executive producers.
6.) GHOUL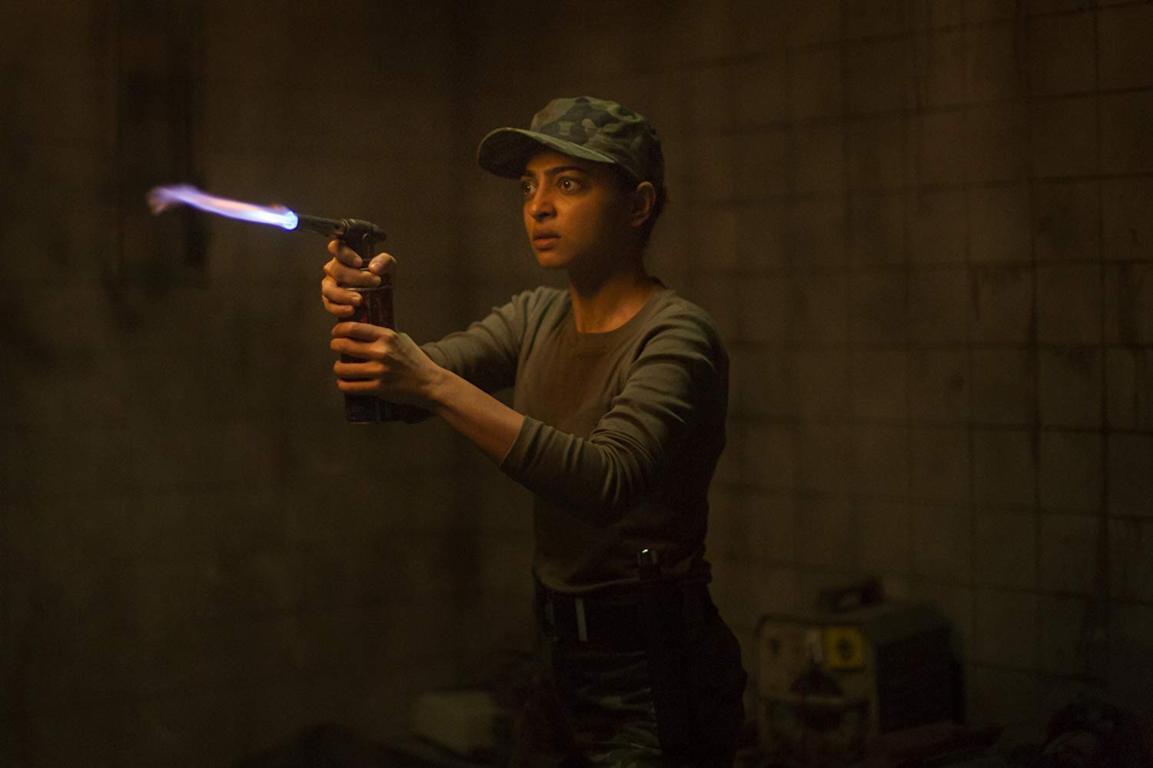 Ghoul is a new Netflix series that revolves around prisoner at a remote military interrogation center.
GHOUL is also the newest series set to release by the Netflix this August. The series premiers on 24 August with the release of all three episodes of the first season.
The series is from the makers of Insidious, Get Out and Udta Punjab.
From Insidious: Stefanie Scott Had A Singer Boyfriend? Dating Affair True Or Just A Fluke?
7.) BoJack Horseman Season 5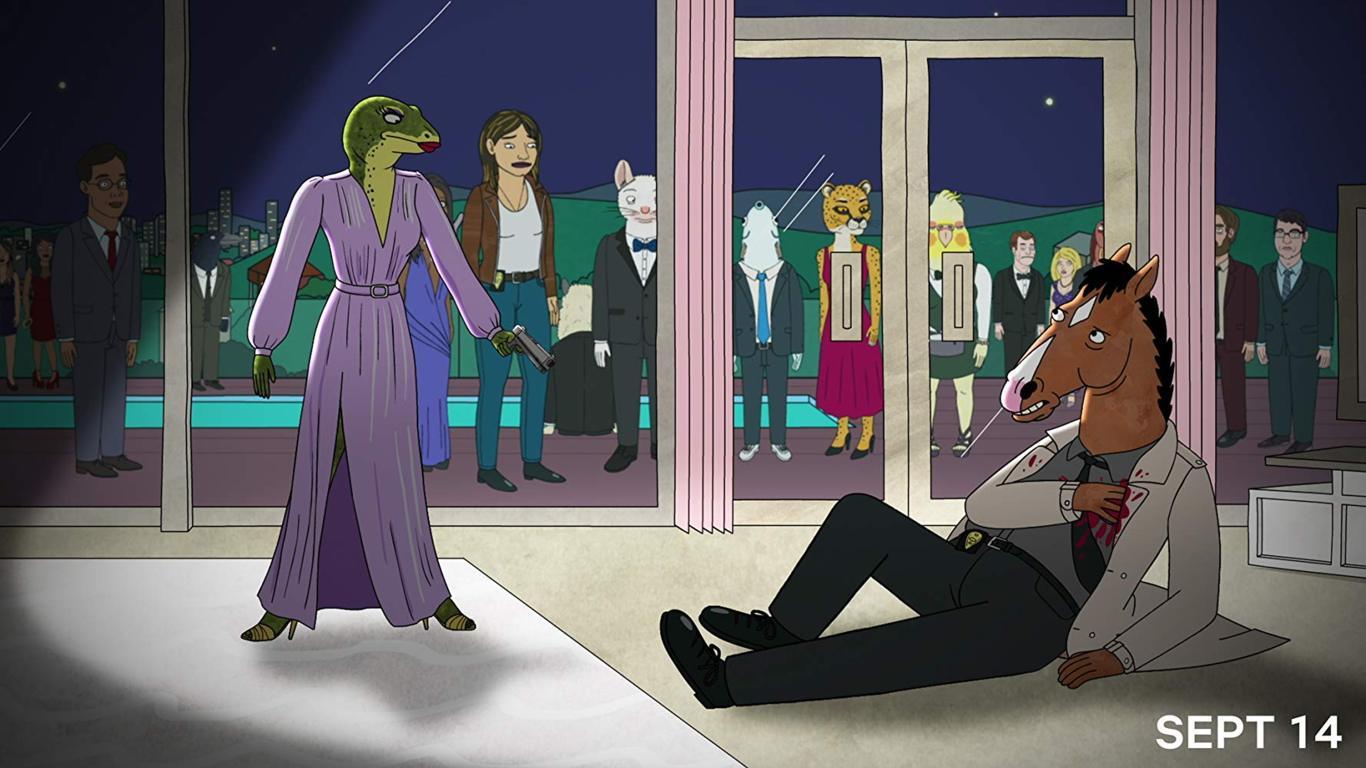 On its fifth season, BoJack Horseman is the hit TV show "Horsin' Around" in the '90s.
After the successful completion of four seasons, BoJack Horseman is set to be released for its fifth season. The episodes of the series do not release until September as the series premiers on 14 September.
The animated comedy is a 1990s sitcom.
From Get Out: Get Out's Catherine Keener After Divorce With Husband: Dating Again Or Red In Ruins?
8.) Nappily Ever After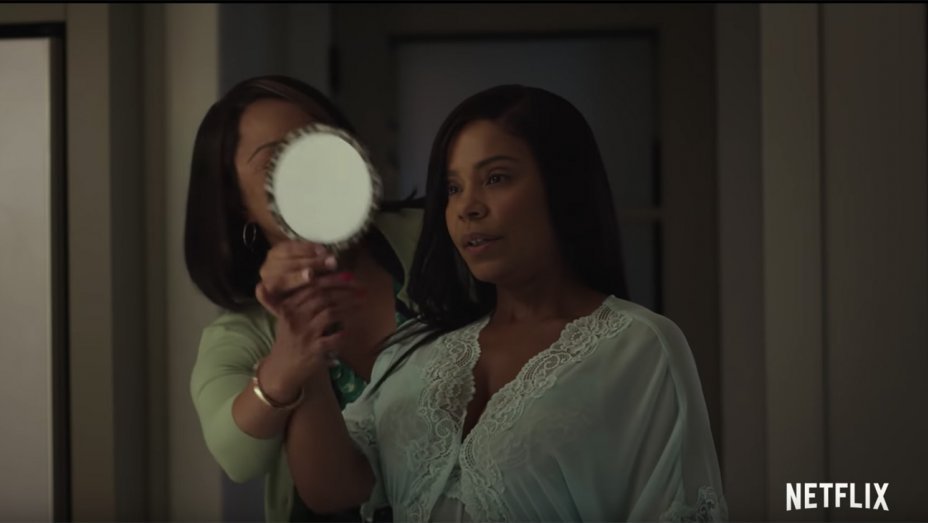 The Netflix romantic-comedy which circles around woman through her journey with her hair.
Adding to the list of soon-to-be-released by Netflix, Nappily Ever After is another novel based movie to be released on 21 September this year.
The film stars Sanaa Lathan, Jared LeBoff, and Marc Platt. Sanaa also serves as a producer alongside Tracey Bing. The upcoming movie is directed by Haifaa Al-Mansour, with scripts written by Adam Brooks and Cee Marcellus.
The film movie also stars Ernie Hudson, Ricky Whittle, and Lynn Whitfield.
9.) She-Ra and the Princesses of Power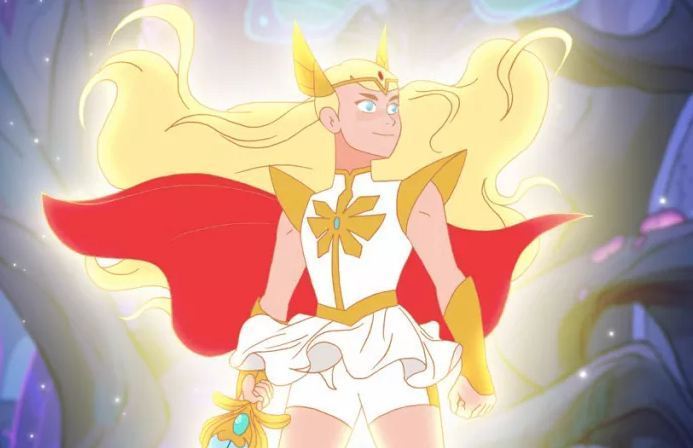 First look at Netflix's She-ra and the power princess.
She-Ra and the Princesses of Power is the 80's girl power icon for the new generation of young fans which is to be released by Netflix on 16 November 2018.
The series is from the Eisner Award-winning author and executive producer Noelle Stevenson along with executive producer Chuck Austen. The series stars Aimee Carrero as Adora/She-Ra, Karen Fukuhara as Glimmer. Adding to it, it also stars AJ Michalka, Marcus Scribner, Reshma Shetty, Lorraine Toussaint, Keston John, Lauren Ash.
10.) The Kominsky Method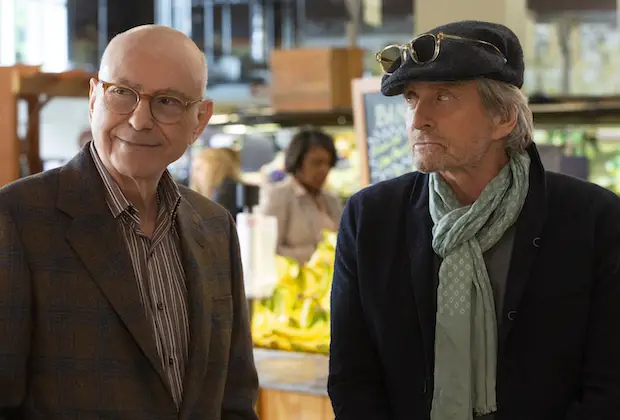 The single-camera comedy series set to release its second season.
The Kominsky Method is another series soon to be released on the Netflix. The series premiers on 16 November which stars Academy Award Winners Michael Douglas and Alan Arkin.
The series is written by Al Higgins, David Javerbaum, and Chuck Lorre. The executive producers are Lorre, Higgins and Michael Douglas along with producer as Chuck Lorre Productions, Inc. in association with Warner Bros. Television.