TV/FILM
RuPaul's Drag Race UK Second Series in 2020
Following the massive success of reality competition RuPaul's Drag Race in America...first-ever UK version on BBC One...main aim is to find the ''next drag superstar''...includes a range of interesting personalities...has an impressive...set to make its return in Season 2...is looking for the cast of contestants...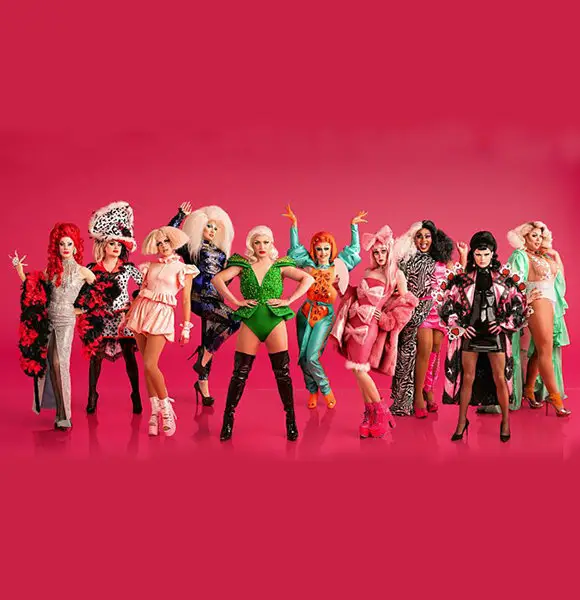 Following the massive success of reality competition RuPaul's Drag Race in America, British television debuted the first-ever UK version of RuPaul's Drag Race on BBC One on 3rd October 2019. And just like its ten successful seasons in America, the British version has also gained massive critical success.
To those who are not familiar with the concept of the show, the show's main aim is to find the ''next drag superstar''. In the show, contestants compete with each other in various challenges to measure their skills through makeup, photoshoots, runway walks, performances, and different other themed challenges.
Exciting Season Ahead!
The show hosted by legendary Emmy Award-winning drag performer RuPaul and the panel of judges includes BBC chat show host Graham Norton, Strictly Come Dancing contestant and reality TV personality, Michelle Visage, and comedian Alan Carr.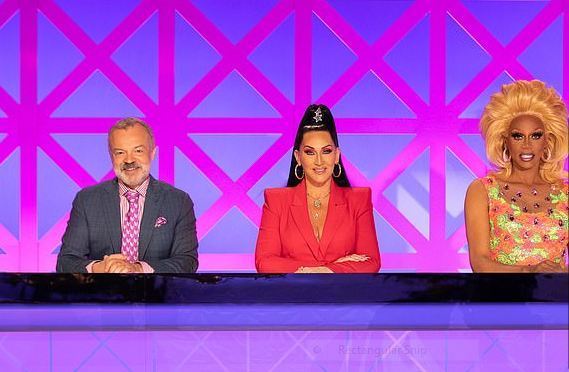 The panel of judges in RuPaul's Drag Race UK (Photo: dailymail ) 
Along with the regular judges, the show also had a collection of A-lister celebrities as guest judges, including Maisie Williams, Geri Horner, Little Mix's Jade Thirlwall, Twiggy, and Andrew Garfield.
With the show set to broadcast its finale on 21 November 2019, it has got the fans talking. While the show is just over halfway through its first season, it already has an impressive 6.5 million total requests on iPlayer so far.
Gained Fame From Drag Race:- Miz Cracker Boyfriend, Net Worth, Family, Height
As for the contestants, it includes a range of exciting personalities from ages 20-35 who are already gaining massive popularity. Further, since the show is a competition, someone is going to be a winner.
But sadly, the winner won't be getting any cash prizes like in the American version. The reason being that the show airs on the BBC, which is a public broadcasting company funded by taxes; it's not allowed to hand out cash prizes; hence, the winner will be getting a Ru Peter Badge.
However, that's not just it, the winner may not be getting the cash prize but will get something even more significant- a chance to star in her very own digital series. That's right! Direct entry to Hollywood.
RuPaul's Drag Race UK Season Two
With the massive success of its first season, the reality competition, RuPaul's Drag Race UK, is already set to make its return in season two. BBC Three and RuPaul's production company World of Wonder has confirmed for a second series in 2020.
In fact, as of now, the show is looking for the cast of contestants for the second season. While confirming about the show's second season the creator and head judge, RuPaul, said,
''I want to thank the BBC and all our fans for their overwhelming support of RuPaul's Drag Race UK. This season's queens proved that Britain's Got Charisma Uniqueness Nerve and Talent and I want to see more! Here's to another season of love, laughter and light!''
Sure, the credit of the show's success goes to its fans and the contestants themselves. But RuPaul and his team also deserve the credit for their distinct content. 
You May Be Interested:- Carmen Carrera Husband, Surgery, Family, Net Worth
With the new changes happening in modern days, the entertainment industry has a lot of options with contents. And, it seems like Rupaul is giving good content to viewers. 
The UK version of The Drag Show might follow suit of the American version, which broke the records with 29 Emmys nominations and 13 wins.