Entertainment
Will Alicia Witt Walk Down The Aisle For Husband Anytime Soon? Looking For A Boyfriend Or Satisfied With Career
Life these days has become career oriented for both men and women. And when people are focused on their professional life, marriage becomes the far fledged affair. Due to the busy schedule, they find it difficult to give time for one another. In this order, how can one expect romance to build up in such circumstance? Forty-two-year-old actress Alicia Witt has gone past her marriage age, but she has not been tied down to anyone. So, is she too caught up in her career development? When will we see her walking down the aisle?
Is Alicia Witt Too Content With Career That Gives Her No Room For Marriage?
Alicia Witt is already forty-two years old and is not yet settled down with any man. So everyone is eagerly waiting to hear about her wedding. It looks like all her works are keeping her busy; giving her no time to think about marriage. Talking about her works, she has remained active in the film industry since early years. She was of eight when she made her debut in the film "Dune (1984)".
In 1994, she was handed her first lead role in a movie called "Fun" which helped her receive the "Special Jury Recognition Award" at Sundance Festival. Her other works that have contributed to her career are Playing Mona Lisa(2000), Vanilla Sky(2001), American Girl (2002), The Upside Of Anger (2005), Last Holiday(2006), Bending the rules(2012) and many more. Apart from being an actress, she is also a singer-writer and a pianist.
Dating is not a new thing in her life because she was already once married to Nathan Foulger. Nathan and Alicia remained husband and wife for five years from 2001 to 2006. And according to whosdatedwho Nathan is possibly single.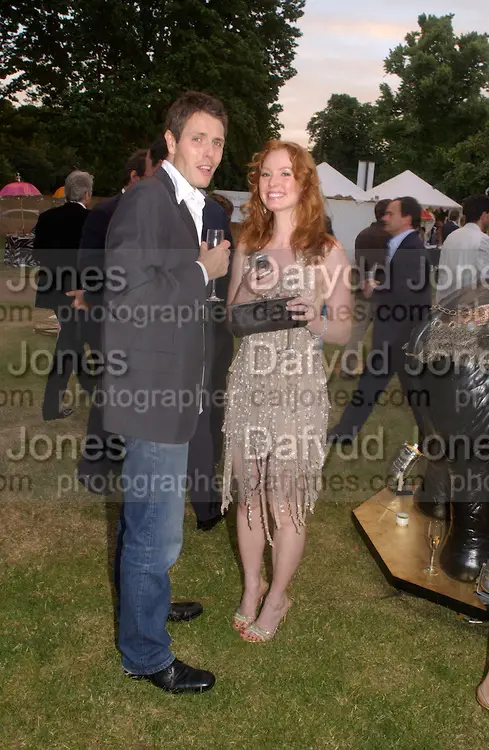 Caption: Alicia Witt and Nathan Foulger remained in marital bond from 2001 to 2006.
Photo Credit:cdn.c.photosheltor.com
Besides her relationship with Nathan, she was also in a romantic relationship with Peter Krause.They had begun dating in 1998, but the affair came to an end in 1999. Right now it has been revealed from the source that Peter has been in a relationship with Lauren Graham since April 2010.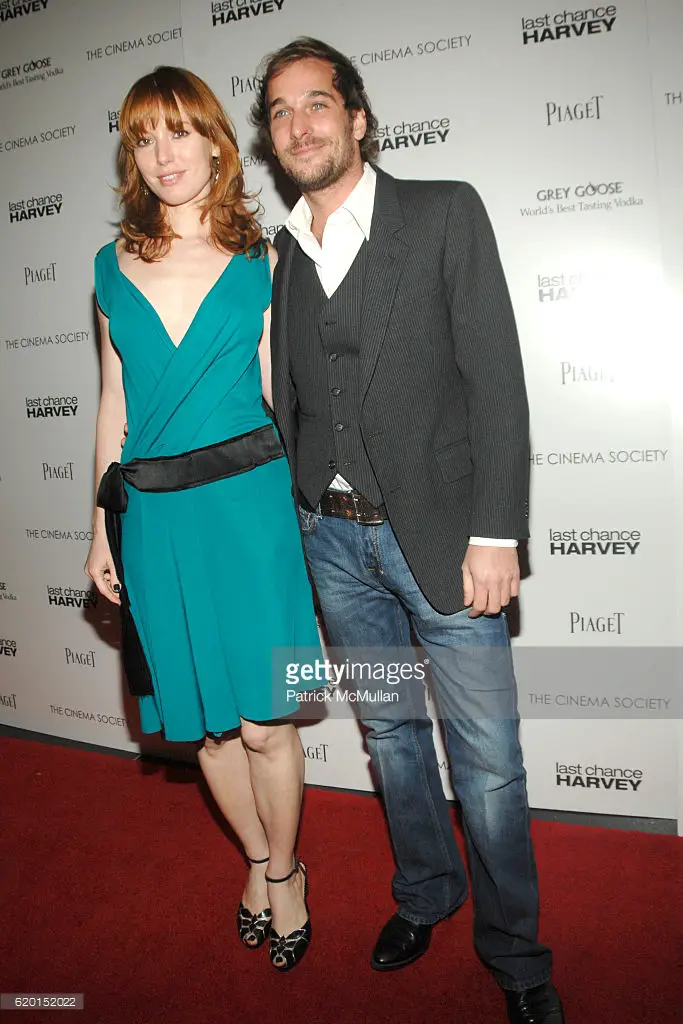 Caption: Alicia Witt with her ex-boyfriend Peter Krause at the screening of "Last Chance Harvey"(2008).
Photo Credit:media.gettyimages.com
Ben Folds also became her boyfriend. The couple started dating in early 2012, a year after Ben split from his fourth wife. But they called off their relationship in 2014. The source reflects that Ben Folds is currently single.
Caption: Alicia Witt and Ben Folds who were once romantically involved parted their ways in 2014.
Photo Credit: zimbio.com
So, currently she is single and when she will get a big break from her work to find time for personal matters like marriage, it is totally in her hands.
Alicia Witt's Plastic Surgery:
Alicia was dragged in the rumor of having done the plastic surgery when she made her guest appearance on a show "Two and a Half Men". After seeing her full cleavage in the show, many viewers speculated that she had done breast implants. It was because her breasts looked quite bigger than before. There was only a subtle change seen in her breasts as she chose to do the small implant of 325cc. In her case, this decision proved to be a wise one as it showed the bigger breasts in a natural way.