Entertainment
Has Babyface Dropped Any New Albums After Getting Married? Claims He Never Loved Former Wife
RnB star Babyface has been a sensation from the get go in his career. He has produced, sang and written some classics in his career as a RnB star. But today, we would like to discuss his professional life a little and focus more on his personal life which consists of his two wives, one former wife, and one current wife. Also, we discuss the shocker he revealed regarding his former wife. So let us get started without much ado.
Babyface's Married Relationships: His Wives: One Former, One Current
Babyface has been a star in his career, but in his personal life, she has had a mixed flow to his married life. He was once married to his former wife Tracey Edmonds from 1992 to 2005. The two first met in 1990 while on the sets of his "Whip Appeal" video, and at that time people were calling Tracy a gold digger. After dating for two years, they tied the knot back in 1992, and soon they became parents to their two kids, their sons Dylan and Brandon.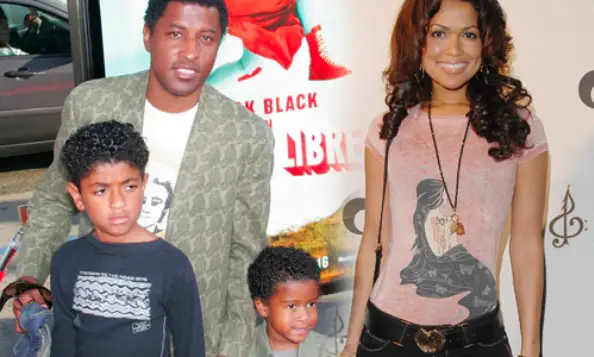 Caption: Babyface and Tracey Edmonds with their kids Dylan and Brandon.
Photo Credit: iloveoldschoolmusic.com
But the two divorced back in 2005 and Tracey moved on to be in relationships with Eddie Murphy and Deion Sanders.
However, what shocked everyone was the revelation Babyface made regarding their relationship and explained that they were never in love with one another.During an interview with Oprah Winfrey back in 2014, Babyface said,
"The reality is that there was a connection that wasn't really there."
He then added,
"We loved each other but we weren't really in love with each other. It was more the idea of it falling apart and me holding onto the image of what I thought we were. "I don't feel like we were supposed to be together forever. I'm okay with it because I think she's okay."
He said he was with Tracey because he loved her as a person. That must have been miserable for them to stay together for as long as they did (13 years to be precise).
But before that interview with Oprah and the revelations regarding his relationship with his ex-wife, Babyface had found a new lady to get married too, and she was none other than Nicole Patenburg. Both of them tied the knot back in 2014 after they began dating in 2007 and parented the then 5-year-old daughter Peyton Nicole.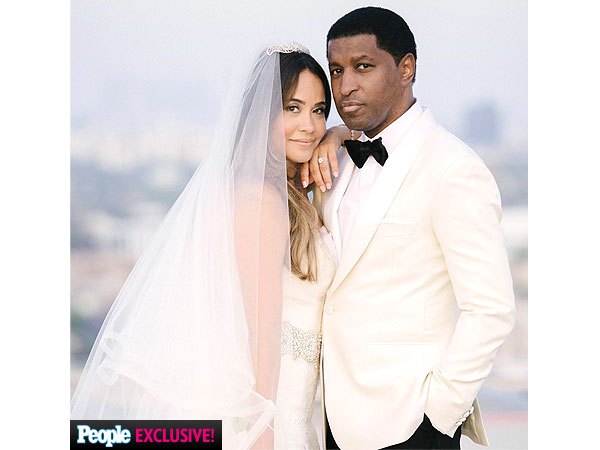 Caption: Babyface and his second wife Nicole Patenburg tied the knot back in 2014.
Photo Credit: people.com
After his marriage to Patenburg, he has only released a solo album "Return of the Tender Lover" in 2015 which kind of leads people to assume that he now has his sights set on his personal life more than on his professional life.
More You'd Like To Know About Babyface:
Born on April 10 of 1959, in Indianapolis, Indiana, United States, Babyface is an American singer, songwriter and record producer whose real name is Kenneth Brian Edmonds.
Babyface first knew the taste of music when he played in a band which included his brother at a high school dance. Also, his two brothers, Melvin and Kevon Edmonds later went off to form a successful band named "After 7".The genes of the Edmonds must have been excellent regarding music as Babyface too has been sitting a top of the RnB stars list with albums like "The Day," "Tender Love," "Grown And Sexy" and much more. The success of these and other albums have helped him accumulate a net worth of $170 million.
And if you are a fan of Babyface and want to see him live, he has got some tour shows lined up for the days to come so you ought to catch him at a concert venue near you.