Entertainment
Did Rick Hoffman Get Married To The Mother Of His Son? Sparking Dating Affair With Young girlfriend?
You must have known the man you hate to love in the series 'Suits,' Rick Hoffman who is always impeccably dressed. After two decades in the industry, many people have their eyes on the 46 years old actor's personal life whether he has a wife or just a girlfriend?
As of now, he is a father to a son but is he married to the mother of his child? Or he is just enjoying dating flee? Let's take a close look on that very topic on our story today.
Ignited dating rumor; how much true?
The fine actor who has been portraying the role of a lawyer in the hit legal drama series 'Suits' as Louis Litt, Rick Hoffman is now amid by the rumor of dating a younger actress.
In early 2016, the US sitcom star was seen on a lunch date with his alleged girlfriend which added more flame to the rumor.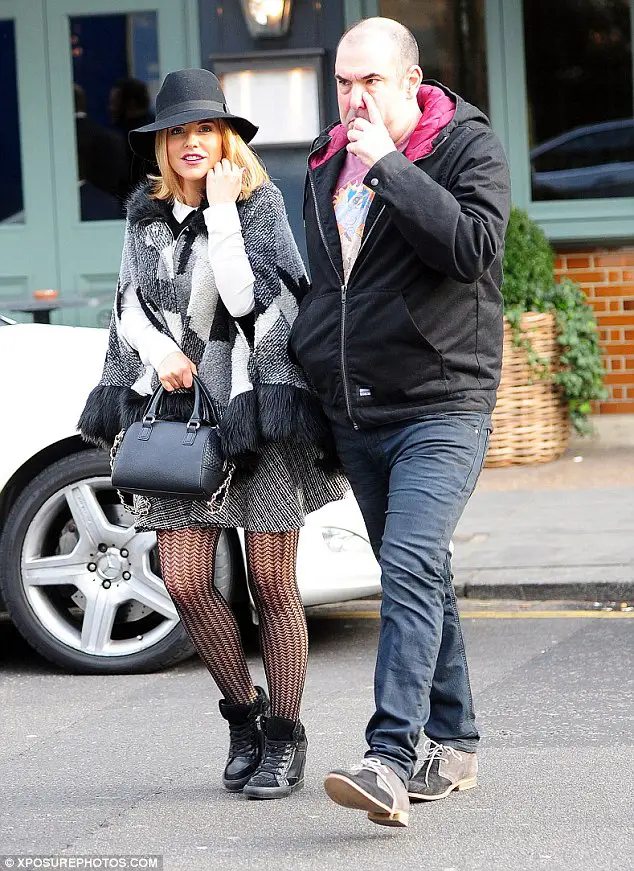 Caption: Rick Hoffman's lunch date with British soap star Stephanie Waring in London (2016).
Photo Credit: dailymail.co.uk
The father of one is said to be dating the mother of two Stephanie Waring after Rick replied a cryptic message on the Stephanie Waring's birthday post on which she wrote,
"It is officially my birthday right now! Happy Birthday to me!'
And for that Rick quoted and replied,
"When I think abt [sic] how long it's been @ what we've been through, 2 know you've made it this far I am shocked and proud"
For now, the two hasn't made any official statement regarding their dating. Is it because of the limelight and media attention which is brought by the relationship or are they just friends is the question the alleged couple has not bothered to answer as of now.
More recently, Stephanie Waring wished Rick Hoffman birthday.
With the dating rumor, another speculation is also around, Rick being a gay and having a gay preference but no official statement is heard from Rick and no fact to enlighten the assumption. And all these made the accusation just a speculation of people.
Got married to his son's mother?
The New York-born actor Rick Hoffman is a father of a two years old son from his relationship of years. Rick Hoffman has not revealed the name of his ex-partner, despite the fact that Rick shares a son with the woman, he has not married yet. No words are heard from the actor about his son's mother.
Talking about his son, he welcomed his son in December 2014.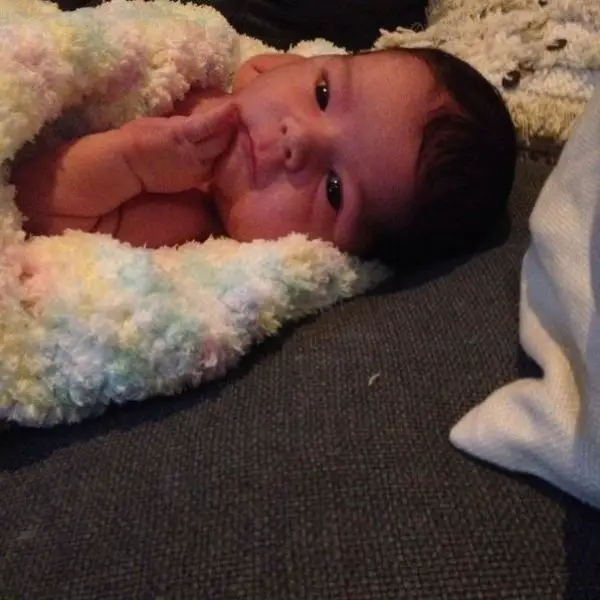 Caption: Rick Hoffman said hello to his son in December 2014.
Photo Credit: designntrend.com
The American actor has also tweeted about his son. He has posted tweets whenever he spends time with his beloved son.
He took a gorgeous picture to Instagram which shows his son's hand holding to his hand, on which he captioned,
"No words all magic"
The relationship between father and his son is so pure, and we can see that in that picture.
Rick's net worth as of now.
The American actor started his career starring in a role as a security guard in the movie "Conspiracy Theory" (1997). From then and there, he landed in several roles Lethal Weapon 4 (1998), The $treet (2000), The Bernie Mac Show (2001), Blood Work (2002), The Day After Tomorrow (2004) and so on.
He is well known for his work as Patrick Van Dorn in a comedy series Jake in Progress (2005). Currently, he is seen as Louis Litt in the legal drama "Suits." All his work has helped him a lot to acquire an impressive net worth of $1 million.