Entertainment
Is On-Screen Lesbian Lindsey Shaw Still Dating Her Actor Boyfriend? Concerned About Career Than Getting Married?
Some public figures are always willing to keep their personal life very private. "Pretty Little Liars" star Lindsey Shaw belongs to the same category as she too is seen to be hiding her personal life and most precisely, her love life hidden from the fans and media.
However, one point we all know is that she was once in a relationship with her actor boyfriend, but is she still in a relationship with him? Or are they separated and on different paths? Let us find out!
Is Shaw Still Dating Her Actor Boyfriend Or Have They Parted Ways?
The internet world knows that Shaw was once in a relationship with actor Ethan Peck. The couple began dating back in 2009, and the fans were absolutely in love with this pair.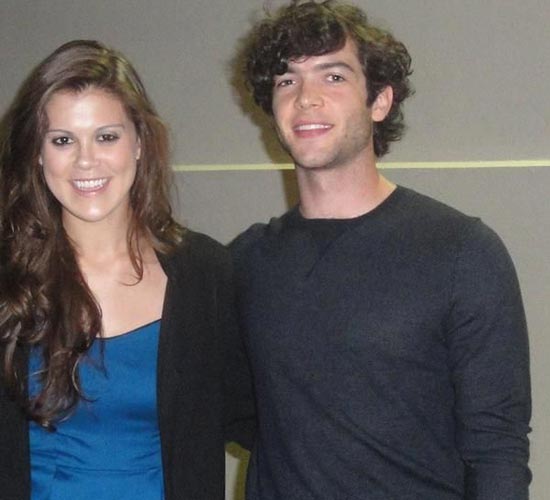 Caption: Ethan Peck and Lindsey Shaw dated back in 2009.
However, the question which is on everyone's mind at the moment is "are the still dating one another?"
Well, the answer to that might be a NO as the two reportedly split up in the year 2010 with not many revelations about the reason behind the split up. Moreover, following the split with Shaw, Ethan dated Julianna Guill, who he was first linked with back in 2012 but still, no advertising of the relationship has come forth.
So now that we know Shaw and Ethan are not together and to add to that, Shaw has not been vocal about having a partner in her life at the moment. So, one might conclude that she is more concerned about earning more fame and name in her career rather than shift her focus to having a partner, getting married and settle down in her life.
Speaking of her career, she is most known for the portrayal of a lesbian character in the successful series "Pretty Little Liars" where she plays Paige who is madly in love with Emily played by Shay Mitchel.
Caption: All of Paige and Emily's kisses on Pretty Little Liars (Published on August 29, 2012.)
In an interview back in 2011, Lindsey discussed her role as Paige on the very series and elaborated how she landed the role. She shared,
When I got the audition for Paige, I had just cut my hair. I got back from my summer, and I was like, "I really just need to cut this off." I actually cut 10 inches off my hair. I went in and read for the part and I think they liked me, but I kind of got the feeling they wanted a blonde for the role. But they called me back for a chemistry read with Shay Mitchell and it was amazing. Sometimes chemistry reads can be — I don't know, just not as good as you want them to be. But it was so much fun with Shay. I remember saying to her afterward, "You're really good!" But I didn't mean it like that. I meant, "This is really fun!"
Shaw continued,
I got the part and I was so excited. When my manager called to tell me I'd gotten it, he was like, "But they want to do something even more drastic with your hair." Hence the shorter 'do and the bangs. Anyway, the three-episode arc turned into a six-episode arc, and it was like a fairy tale the whole way through. It was a like a cornucopia — yes, I just said cornucopia — of really wonderful experiences.
Moreover, on playing an on-screen lesbian, she divulged,
Playing a lesbian character is obviously relevant right now. There are so many equality issues and issues with gay teens being bullied, and I feel like the media has always been a leader in helping shape people's attitudes. You know, it lends a little understanding. It makes people less fearful. And being given the opportunity to play a lesbian character, I really took it seriously.

I just wanted to be as emotionally truthful as I could, even if I've never experienced these things first hand. But, I mean, this wasn't just another role for me. It was a big opportunity to speak to people and change their attitudes, and to speak kids who are maybe struggling with their sexuality and to say, "You're wonderful. And you're not alone."
Great words there from the actress and the words are inspiring for those who still are sitting in the dark and not being able to accept who they are.
Has She Undergone Some Weight Loss?
Lindsey Shaw once revealed her photos from a shoot where she looked completely different than before. She also seemed to have shed some pounds, and that often makes people wonder if she has gone through some weight loss.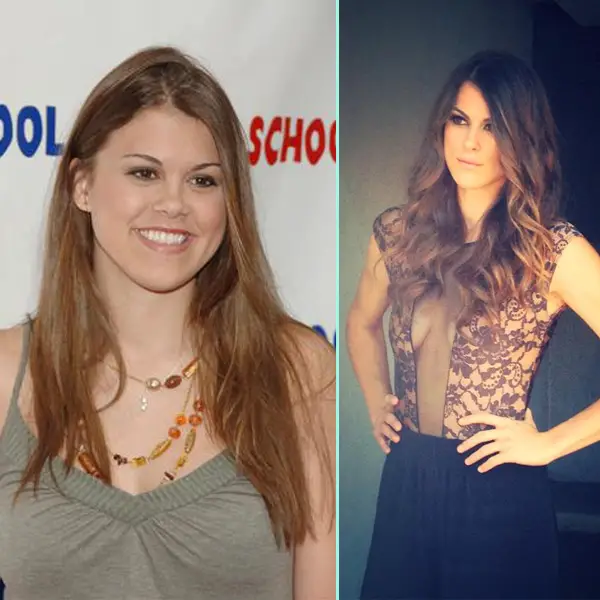 Caption: Lindsey Shaw does look to have shed some weight.
Even her co-star Ryan Guzman took over his Twitter to acknowledge her beauty.
Well, she has to come forth and accepted that she had done it, but regardless, she looks even more stunning than before!
Stay with us for latest updates on Lindsey Shaw!