Entertainment
Did Tamala Jones Get Married To her Billionaire Boyfriend? If Not Then What Was The Reason?
Celebrities have different ways of revealing their relationship. Sometimes they just hint us about their relationship, and sometimes they are as clear as an open book.
Today we shed lights upon the personal life of the "Castle" actress Tamala Jones who allegedly dated billionaire boyfriend Teodoro Nguema Obiang Mangue in the past.
Tamala Jones's relationship with billionaire boyfriend:
The California-born actress had a relationship with the son of the African dictator, Teodoro Nguema Obiang Mangue. The two had been together for years.
But as per the news published by TMZ back in March 2014, her billionaire boyfriend and son of the President of Equatorial Guinea, allegedly had an affair with The Real Housewives of Atlanta's star, Porsha Stewart.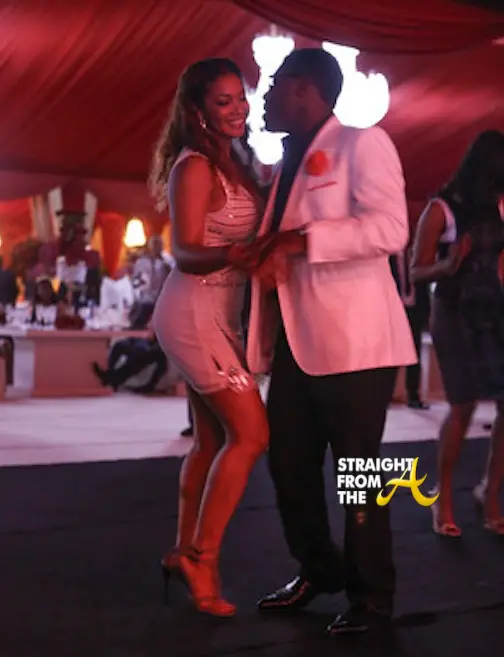 Caption: The "Castle" star dated the son of African dictator Teodoro Nguema Obiang Mangue. (2014)
Photo Credit: straightfromthea.com
That news went like wildfire in the entertainment industry and got a little nasty after Jones tweeted referring her boyfriend's alleged girlfriend pouring her anger on it. But the tweet was later deleted.
Responding to the tweet, Porsha wrote,
"The TMZ report is completely false! I do not know Teodoro Nguema Obiang Mangue, nor have I ever dated him. When there is someone special in my life whom I wish to share I will let you all know. It has been rumored that I am dating many people.
On the other side, Mangue's publicist wrote claiming that Stewart is not the girlfriend of Mangue. Instead, Mangue has been in a relationship with Jones.
"The story is circulating that my client Teodoro Nguema Obiang Mangue, [son of] President of Equatorial Guinea is dating Real Housewives Of Atlanta Star Porsha Stewart. When he is in fact dating actress Tamala Jones, from ABC's Castle.
A couple of months after the news and the clash of the actresses, Tamala Jones revealed her break up with her boyfriend, Mangue. Yes, you heard it. The pair never got married. Amidst all the assumptions and tittle-tattle, the duo separated. However, the exact reason for the split remains a mystery.
Caption: Tamala Jones enlightened her break-up a story with boyfriend Teodoro Nguema Obiang Mangue. (Published on May 15, 2016)
On that regard, she responded,
"I'm not just an actress. I consider myself a humanitarian, and I try to do as much as I can to make change in the world. I'm not always going to be available for relationship stuff, but you can come with me and we can grow this together."
Tamala Jones' Dating History
The model turned actress, a year later her last break up has again found the love of her life in another man. According to sources, she reconciled with her former flame, Big Gipp.
In 2006, the pair was seen together which first ignited the rumors which later came out to be true, when the two were reported to be dating. But the flow and nature of their relationship were less disclosed to the fans and media.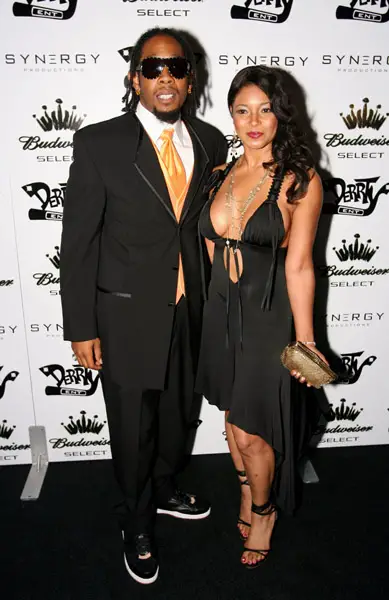 Caption: Tamala Jones and Big Gipp were clicked together in June 2016.
Photo Credit: theybf.com
Similarly, Tamal Jones once dated Nate Dogg. The pair started dating round 2003 when they met on the set of the movie, Head of State. The couple dated for few months and later separated.
As per sources, Tamala Jones mentioned the reason behind their split to be Wendy Williams. She proclaimed,
"That little s-t Wendy Williams has never met me. She's never sat down and said, 'Tamala let me get an interview with you.' I understand she's like a gossip person, but even the ones that write in the tabloids and even the ones that really want the story are classy. She's a classless woman who doesn't even know by her mouth what she can do to a person's life. Forget the relationship, what she can do to a person's life. She doesn't even know how much s-t she's done contributed to that's been messed up for me based on her comments that are not fact."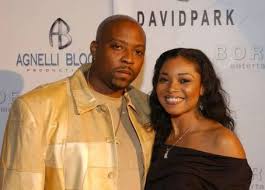 Caption: Tamala Jones dated Nate Dogg for few months after meeting on the set of Head os State.
Photo Credit: whosdatedwho.com
But sadly in 2011, Nate Dogg took his last breath due to complications from multiple strokes.
Moreover, the speculation of Jones being pregnant had hit the media. Wait, does that mean her alleged boyfriend is her soon to be a husband? Well! The truth is yet to be confirmed by the related party.
Born on November 12, 1974, Tamala Jones started her career in 1995 with sitcom California Dreams. But she is best recognized for her work in Two Can Play That Game (2001), Kingdom Come (2001), Booty Call (1997), The Brothers(2001), and The Wood(1999). Her more recent recognized work is "Castle." All her work in various movies and television has helped a lot to make an impressive net worth of $2 million.