Entertainment
Aaron Murray Broke His Engagement With Fiance Amid Rumors Of Dating Another Woman; Has A Girlfriend Now?
Among several loved sportspersons, Aaron Murray who was born on November 10, 1990, is one of those who has been able to do well with his professional career. He is an American football quarterback for Los Angeles Rams who has made quite the name for himself.
But how many of you know the fact that he was once engaged and now he has even called off the engagement? And if you were not aware of this very fact, then his second engagement might give you a heart-ache.
Also, Aaron and his fiancee are all ready to take their relationship to the wedding commitment and hence has registered for their wedding date.
Called Off His Engagement With Kacie McDonnell:
Aaron's fans might know the fact that he was engaged to Kacie McDonnell, a traffic reporter for NBC's local Kansas City affiliate.
The two began dating in 2013 and got engaged in October 2014, and sources also claim that they two were seen visiting marriage venues to get married and share a husband-wife relationship.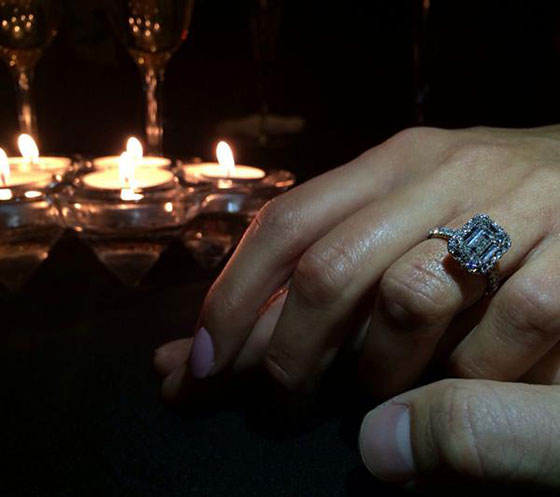 The unique charm and beautiful engagement ring is given by Aaron to Kacie (2014) (Photo: thebiglead.com)
Don't Miss:- Kyle Brandt & Loving Wife | Find Out His Net Worth & New Show At Age 39
The happiness of them getting engaged was even shared over on Twitter.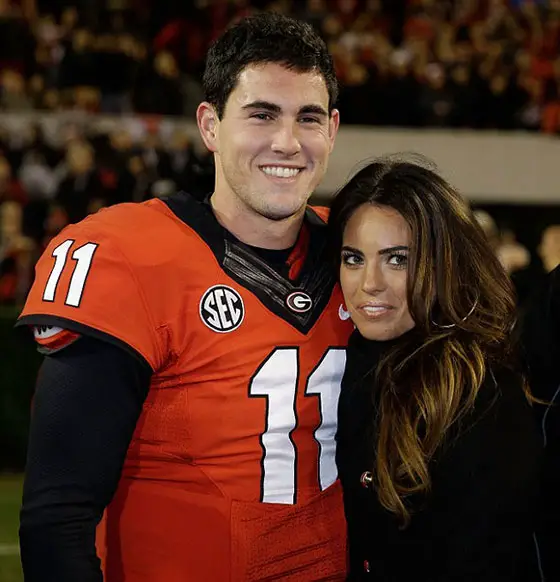 Aaron and Kacie smiles for the camera (November 2013) (Photo: dailymail.co.uk)
The two even had pictures of them in their respective social media account which are now deleted because they are no longer in an engaged bonding. Yes, that is the truth. It came out as a shock when the NFL star called his engagement off just two weeks after his older brother; Josh called his engagement off.
Kacie, with response to this news of her splitting with Aaron, said,
'The engagement is off. I wish him the best. It's best to part ways. I'm moving on with my life.'

However, the reason behind their split is yet to be revealed by them, and that means we need to respect their privacy.
Engaged To Wonder Woman; Wedding Registry
Now that everyone knows that Aaron has called off his engagement with his former fiance, people often wonder if he has a new girl in his life. The answer is YES!
Not only he has welcomed the new love into his life but is engaged to her!
Dive In:- Kyle Brandt & Loving Wife | Find Out His Net Worth & New Show At Age 39
After his tragic end to his previous engaged life, he led the once again beautiful life with girlfriend Sharon Stufken. And in July 2018, After almost one and a half years of dating life, he asked her to be his wife with the aid of two dogs.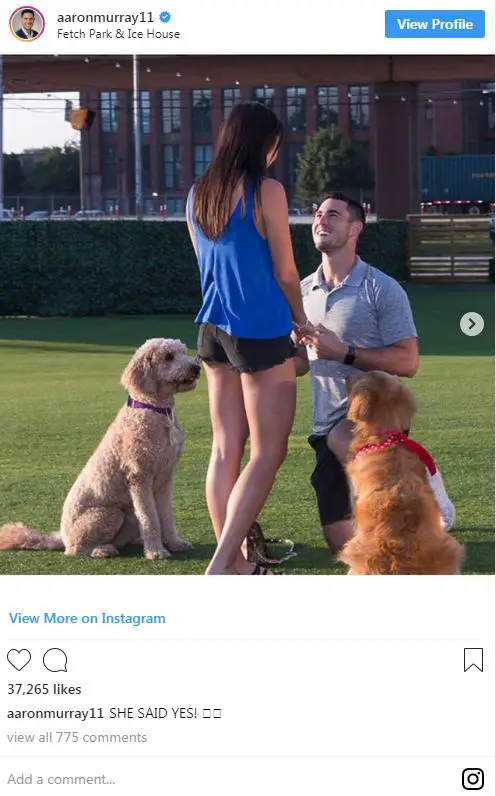 Aaron Murray engaged to Sharon Stufken in July 2018 (Photo: Aaron Murray's Instagram)
In addition to their newly engaged life, the former college football star and his girlfriend has also registered for their wedding day. They are wed to be on 1 June 2019 in Atlanta.
The couple are too excited about their wedding day and hence to make that day special, they have already started their wedding diet. On 16 October, Sharon Instagrammed the adorable picture alongside her fiance and announced about their wedding diet.
Discover:- Troy Aikman Age 52 Married Twice, Meet His Second Wife Capa Aikman
Similarly, Aaron calls her wife-to-be, a "Wonder Woman," as they both got dressed in the heroic costume; Aaron in Superman and Sharon in Wonder Woman for their Halloween.
Salary And Net Worth:
Being one of the skilled NFL players, he has quite the demand in the very field. Also, he has been able to do good with his career and thus, he is paid a hefty salary of $885,606 per year. That is a good sum of money, and he has been able to accumulate a net worth of $3.2 Million.