Entertainment
Beautiful Actress Estella Warren's Dating History: Boyfriend or Married? Who is her Husband?
Blessed with the title of an actress, fashion queen, and synchronized swimmer, Estella Warren has possibly the huge number of fan followers and well wishers. The talented women must possibly have the longest dating history and must also have a special man in her life.
So, as of now let us learn about her dating history, current relationship status and the lifestyle of this amazing lady.
How Long is her Dating History? Boyfriend?
In the year 2001, the lady is reported to have dated actor Kip Pardue for a year.During the relationship period, the actress was spotted with the man in plenty of events she was even spotted while he was shooting for a scene in the movie Driven at Detroit Grand Pix,2000. As both the duo were an on-screen pair, she took her on-screen romance of the screen.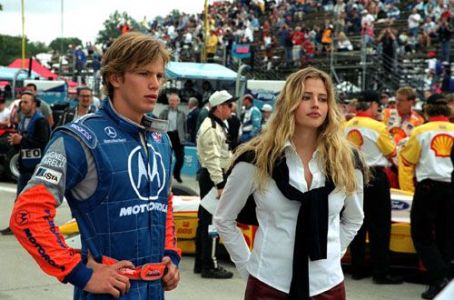 Caption: Estella Warren with Kip Pardue in 2001
Source: whosdatedwho.com
But the lovely couple broke apart in the year 2002.The couple had a short relationship, and the actress has never revealed the real reason for her breakup with the actor nor has she been spotted with him in any other event after the breakup.
Similarly, in the year 2002, she was rumored to have to date her co-star Jerry O Connell. The feelings between the couple are said to have spared while filming the movie 'Kangaroo Jack' together. The actress has never disclosed any information about her dating with him; inner has she explained about her dating events with the man.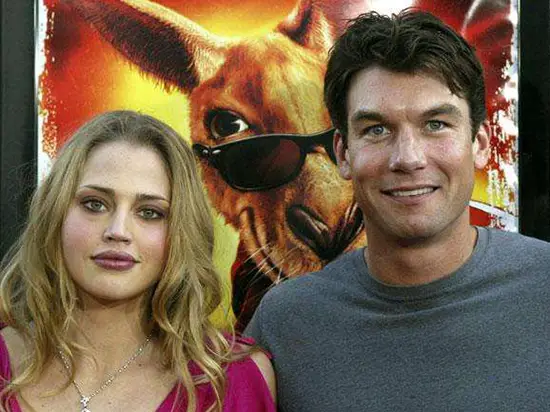 Caption: Estella Warren with Jerry O Cornell in the premiere of "'Kangaroo Jack' in 2002
Source: ranker.com
As posted by Zimbio.com, the actress is said to have dated in the year 2002 and moved out from the relationship in the same year.The actress has not spoken a single word about the breakup nor has she clarified about the downfall of her relationship.
Just after the break up with actor Jerry O Cornell the actress got involved with another actor Peter Berg in the year 2002.The actress was spotted with her man in plenty of the events together but she has not revealed anything about her dating periods nor about her dating events.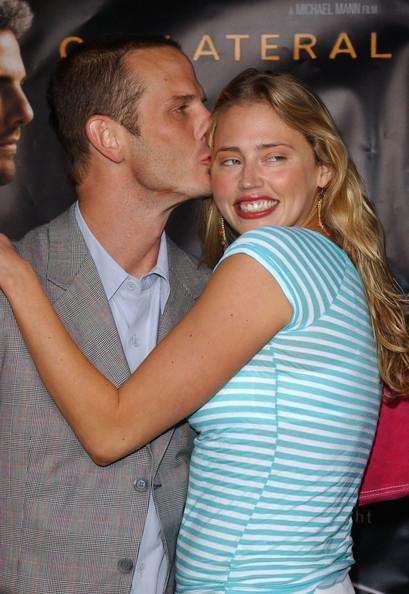 Caption: Estella Warner and her beau Peter Berg in the premiere of "Collateral" in 2004
Source: imagecollect.com
The relationship of this pair lasted for about four years but unfortunately it took a turn as the actress split it in the year 2006.There might be a tragic story hidden behind the breakup but as the actress, herself has not disclosed about it, it's pretty much unfair to self-assume.So, whatever might have happened to their relationship she has really confined within herself from getting into all kinds of scandals which might have even put a black mark on her her acting career.
No exact reason for her breakup with any of the man has been identified. Maybe due to her extreme ambitious career she might have faced difficulty in sticking in her relationship. So, we really hope she gets the real hero of her life soon who is capable of being her husband and who shall stick by her side in her worse and in her best after getting married or even before.
Is She Married? Who is her Husband?
When talking about her current relationship status, the actress was involved with an abusive man. As published by TMZ on 13th July 2016, the actress was stalked and beaten by one of the strangers whose proposal was rejected by the star frequently.
According to the lady, she claimed to have helped the man in decorating the boat, since then the actress was harassed, co-stars were beaten and threatened for life by sending annoying messages along with voice calls. The stalker is said to have been arrested shortly after that incident.
As posted by whosdatedwho.com, the actress is reported to be single as of now and is not having any affair with any of her co-stars as most of her hook up so far has been with her co-stars.
Despite being involved with series of co-stars, currently, no information of her dating is rumored and disclosed. Maybe she wants to keep her relationship secret due to her continuous alignment with her co-star or maybe she is genuinely single.
Well, may be at present she intends to stick with her career for the time being till she gets her Mr.Right or maybe she is tired of dating too much of men and now is waiting for a genuine man whom she wants to see as her future husband.Let's wait and watch till this beautiful lady disclose it!
Estella Warren's Short Bio:
Estella Warren was born on 23rd December 1978 in Peterborough, Ontario, Canada to an elementary mistress and to a car dealer father. She attended Silverthorn Collegiate Institute. Estella has estimated net worth of $500 thousand dollars.
She accumulated the net worth through her acting career, fashion career and through her swimming career. In the year 1995, she won the bronze medal in the Junior World Championship and is three-time Canadian national champion.
Her first movie break was in the year 2001, for the movie Driven. She then she has appeared in plenty of movies like The Planet Of Apes, Kangaroo Jack, and The Cooler.
She also has appeared in plenty of fashion and ramp show along with the photoshoot of Vogue, Channel along with Vanity Fair. She has currently undertaken the movie project American Horror Story 6 for the character Nathalia Long.