Entertainment
Aimee Garcia Is Not Married But Is Not Practically Dating Either! What Is The Matter?
"Is Aimee Garcia Single?" That's the single million dollar question almost all the men who know Aimee have in mind these days.
However, Aimee Garcia, who is best known for her role as Veronica Palmero in the hit ABC sitcom George Lopez, doesn't like to reveal much regarding her dating life; she remains very confidential about her link ups and affairs.
But you're at the right place if you are interested in her personal life, as we finally bring you some news!
Aimee Garcia - Anthony Cook: Fake Marriage Rumors
Aimee remains tight-lipped over her affairs and is yet to be married. But is she dating anyone? This answer to this question remains a mystery.
However, she did have a high profile relationship some time back.
Aimee's last buzzing relationship was her dating affair with footballer Anthony Cook. The actual information regarding how they met and when they started having an affair remains confined, but the couple was often seen hanging out together.
Widespread rumors spread over the internet and social sites that the former lovebirds were ready to tie the knot, after news of them searching for a ring in a jewelry shop went viral.
However, the actress slammed the report as fake and claimed that she was not thinking of getting married.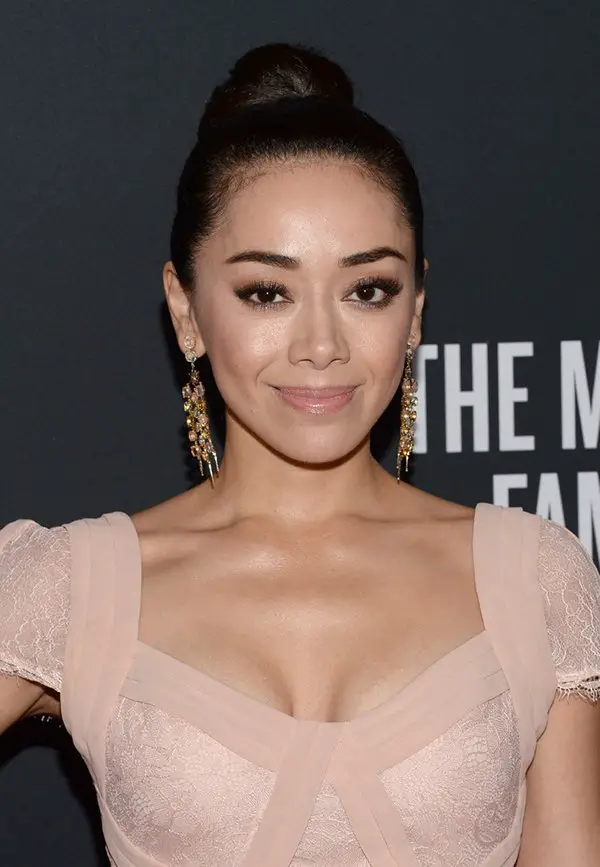 Caption: Actress Aimee Garcia attends Elyse Walker Presents The Pink Party
Photo Credit: Zimbio
Aimee later broke up with her boyfriend, without revealing the reason behind the split.
As of now, Aimee has not been seen with anyone, so speculations are on the rise that she is yet to find her dream man.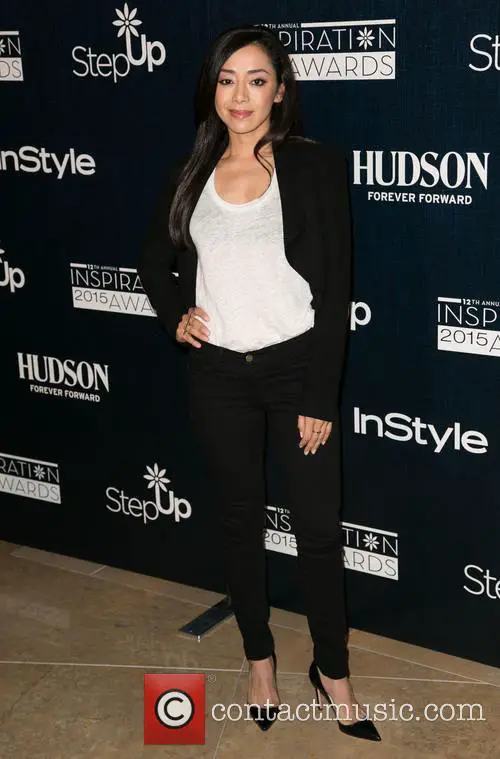 Photo Caption: Aimee Garcia attends 12th Annual Inspiration Awards at the Beverly Hilton Hotel in Los Angeles
Photo Credit: contactmusic
Gossip has it that the talented actress is on the hunt for the perfect husband material man to settle down with; after all, she may be done with all the fun dating and needs to get serious as her biological clock continues to tick.
Will this new year bring her some luck? Only time will tell!
A Short Bio of Aimee Garcia:
Aimee Garcia was born on 28 November 1978, to a Mexican mother and a Puerto Rican father in Chicago, Illinois. Aimee possesses American citizenship, despite the fact that her parents are Latin. This Latino beauty has graduated from Northwestern University with a triple major in journalism, economics, and French.
Her stage debut occurred when she was at the age of seven in Paul Mejia's 'Cinderella' at The Auditorium Theatre. When she turned twelve, she performed twenty shows a month as 'Clara' in 'The Nutcracker' as a dancer.
Aimee made her movie debut in 'The Homecoming' in 1996, where she portrayed the character of Jodi.
Aimee, who boasts a splendid body measurement of 34-23-34, has embraced success, which comes with a bonus of splendid earnings, which is reflected in her net worth, that dwells around $2 million.