Entertainment
Alaina Marie Mathers' Secret Life Untangled In A Wiki-Like Bio; Has A Boyfriend Or Hides Everything Like Her Parents?
Everyone knows rap god Eminem. Not only is he a legendary rapper, but he has also done some really good deeds like adopting children and providing them a common roof and moreover, his famous name.
Today, we would like to decipher the secret life of one of his adopted daughters, Alaina Marie Mathers and educate you with her wiki bio. But there might just be a bonus. Say, Alaina's dating affair and boyfriend!
Alaina Marie Mathers Wiki: A Short Bio
Alaina is the adopted daughter of rap god Eminem and his ex-wife Kimberly Scott. Biologically, Alaina is the daughter of a woman known by the name Dawn Scott who happens to be Kimberly's twin sister. Alaina was born on May 3, 1993, as Amanda Marie Scott.
With an unidentified father and a mother engulfed with serious legal issues, Eminem stood for the little girl, took her custody and adopted her during the mid-2000s. He then changed her name to Alaina Marie Mathers. Legally, Eminem and Kim are her parents.
Adopting Alaina added her to the Mathers family like Eminem's biological daughter Hailie. By good grace, Hailie and Alaina are more like blood sisters.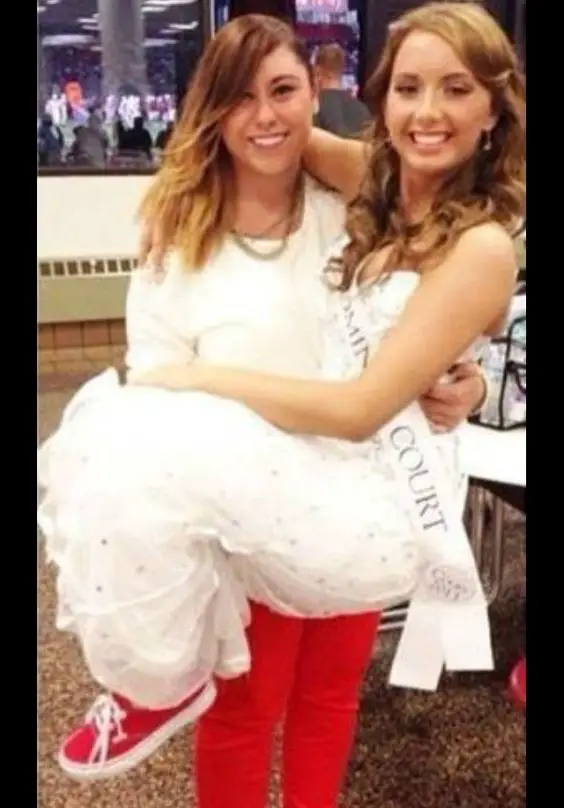 Alaina Marie Mathers and Hailie Scott Now. (Photo Credit: Pinterest.com).
Take a look at the sister's throwback picture.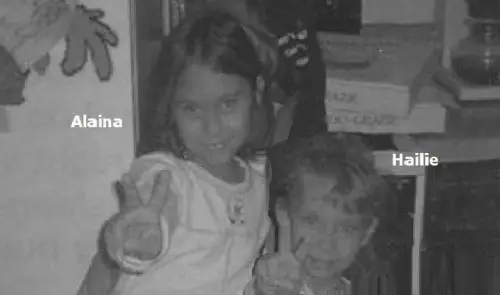 Caption: Alaina and Hailie then. (tumblr.com).
Alaina is also the cousin of Kim's daughter Whitney, and since Eminem has her custody too, technically, all three are Eminem's children, living under the same roof.
There are also reports that Alaina has a twin brother named Adam Scott. She also has two more cousins named Parker Scott and Patrick Scott who have not been in the spotlight as much as she is.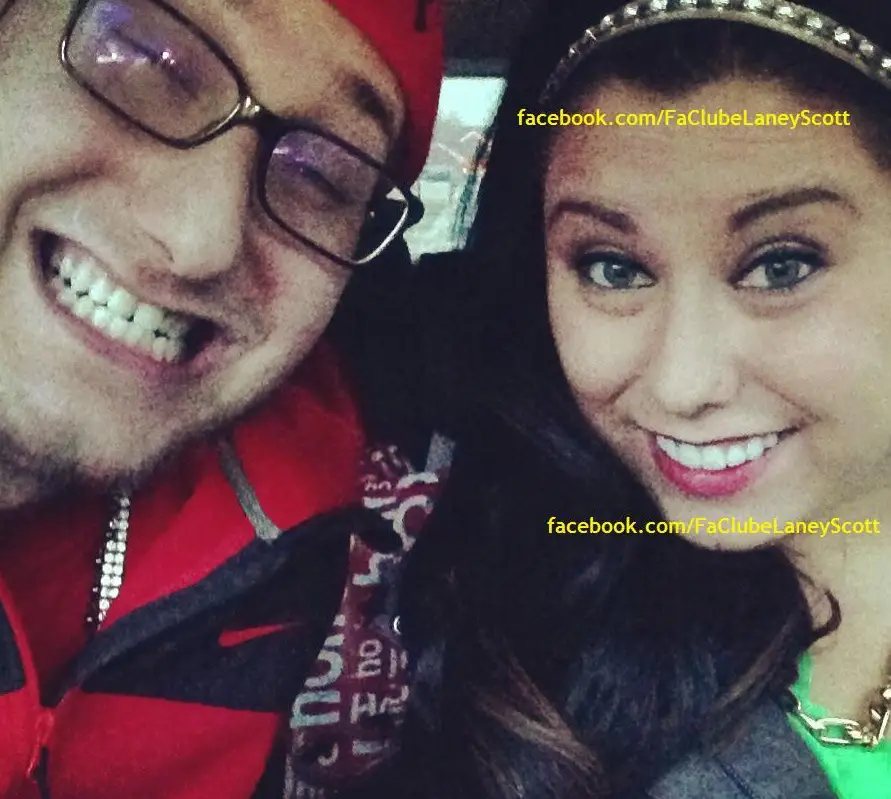 Caption: Alaina and her twin brother Adam.
Photo Credit: tumblr.com
Talking about Alaina's mother Dawn and her against-the-law acts, she was an avid drug addict, a state Eminem himself has encountered in the past. Reports exist that Eminem adopted Alaina because of her mother's legal issues involving drugs.
The drug abuse, unfortunately, later became the cause of her tragic death in January 2016.
Kim said, she felt like half of her is gone when Dawn sadly passed away due to a heroin overdose.
'Dawn was my sweet, beautiful sister who lost her way. I kept a light lit for her hoping she'd find her way back to me. I miss her and love her more than anything I could ever say. I wish she was here so I could hug her and tell her I love her.Half of me is gone and I will never feel whole again. She made me laugh and kept me on my toes. She was the best sister and friend in the world and I will miss her until we are together again.'
Thoughts and prayers for the deceased soul to rest in peace!
Is Alaina Dating Anyone? Has A Boyfriend?
Despite being the adopted daughter of Eminem, she has some qualities of Eminem inside of her and not being open about her personal and private life is one of them.
Just like Eminem, she has never been that fond of keeping her personal life including her dating life open in front of the media and the general public, and because of that, there are no significant clues which lead us to tell that she is dating and has a boyfriend in her life.
But, given the fact that she has 'Mathers' as her last name, guys may just be afraid to approach her. Not lying but there are chances.
Even though Eminem is not a biological father to Alaina, but despite that, Eminem loves Alaina and shows his love in a more artistic way. He mentioned Alaina in some of his blockbuster songs like "Mockingbird," "Deja Vu," "B.o.B - Airplanes Part 2 ft Eminem", "Crazy In Love" and "Going Through Changes."
Eminem says 'I love you' to Alaina while in a radio interview.(Published on Apr 28, 2009).
People think that Eminem is a star and thus, he does not treat people well and is often judged for his abusive yet precisely rhymed lyrics. However, he is a very devoted man when it comes to his family and also does not allow swearing in the house.
An example of that became visible when he reportedly splurged a whopping $375,000.00 on matching necklaces for his three daughters.
Alaina is low-key as her sister Hailie is when it comes to public interaction. Both sisters do not fancy fame and live a normal life. While Alaina does not possess any particular social media platform, her sister Hailie only barely uses Instagram. She attends Oakland University and lives on her own.