Entertainment
Alexandra Hollywood Wiki: Age, Wedding, Relationship, Divorce With Paul Hollywood - Now Updates
Maintaining a relationship is like playing with fire; if you are not cautious, you'll surely get burnt. Similarly, the Great British Bake Off star Paul Hollywood took his wife, Alexandra for granted and later suffered the consequence of his actions.
And fed up with Paul's carefree behavior, Alexandra finally decided it was time and took some actions of her own. So let's have a deeper look at Alexandra's disappointed love life along with her latest updates.
Humble Beginning To Inevitable Divorce:
According to the wiki, Alexandra, 53, first met Paul, 52 in 1998 while working as a diving instructor at a five-star hotel in Cyprus where the brother of the Chef Lee Hollywood, Paul served as the head baker.
The couple couldn't wait for long to the next step in their relationship and got married in 1998 before moving to the UK. After a couple of years, they had their first child named Josh Hollywood in October 2001.
Since their marriage, they were going on solidly for 15 years, but they hit a significant cliffhanger in 2013 when Alexandra discovered a shocking truth about her husband.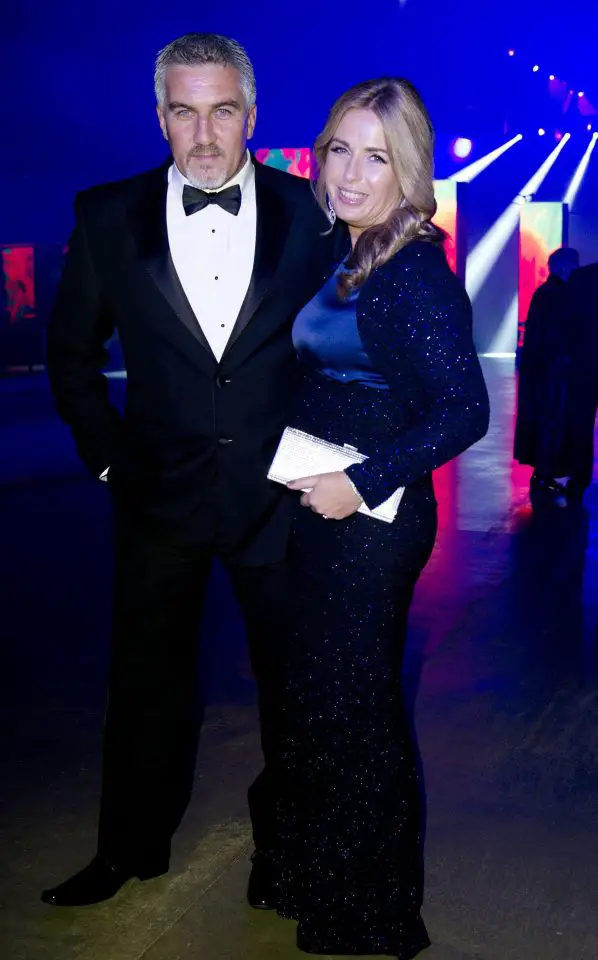 Alexandra Hollywood along with husband Paul at an event (Photo: thesun.com)
It turned out that Paul had been cheating Alexandra with his co-host of American Baking Competition, Marcela Valladolid, who once termed Paul as a "handsome devil."
Alexandra then filed for divorce in July 2013, but soon the alleged affair between Marcela and Paul came to an end which made Paul realize his mistake and eventually asked for forgiveness to his wife. Talking about the guilt, Paul said:
I made a huge mistake and at the moment Alex and myself are working things through together. We are just going to take things one step at a time, but I still love her, that is ultimately what it is.
Alexandra was sympathetic to Paul and chose to ignore the misdoings of her husband as she thought that there was still some hope for their marriage and decided to forgive Paul. She said:
"You've just got to get on with life, haven't you? I'm an eternal optimist, he's an optimist. We're having a good time.'
The couple went on well for four years after their reunion. But Paul hadn't learned from his earlier mistakes as he was spotted kissing the ex-Bake Off winner, Candice Brown after the Pride of Britain Awards. Although it was later described as an innocent kiss on the cheek, the betrayal was too much for Alexandra to handle and this time she wasn't going to forgive Paul for his sins.
And on 20 November 2017, the couple made a final decision to split and issued a joint statement saying:
"It is with sadness that we have decided to separate. Our focus continues to be the happiness of our son, and we would ask the press and public to allow us privacy as a family during this very difficult time."
And it seems like Paul's assets are going to get a lot lighter after the divorce as Alexandra could be suing Paul for half of his 10 million pounds net worth. Regarding the divorce settlement, Solicitor Harold Walker told the Daily Mail,
"The starting point will be a 50:50 division of all assets. It doesn't matter if his business interests and investments are in sole name or not. They are part of a portfolio built up within a marriage and so his spouse is entitled to share of the spoils."
After the separation, Alexandra is keeping a low life and hasn't shared much on social media except a tweet revealing her recipe for Coq au Vin, whereas Paul is currently linked to a barmaid who is 30 years younger than him after the two were spotted on a secret date at the London Hotel The Dorchester.
As of now, Alexandra and Paul haven't disclosed more details about their divorce, and the viewers may have to wait sometime before the battle for the custody of their child begins.