Entertainment
American Journalist Emily Bazelon, A Rising Voice On Abortion and Bullying, Juggles Between Her Work and Personal Life
There are many television personalities who are inspiring many people around the world. Among those, Emily Bazelon is the one.
As an author, researcher, lecturer, activist and non-practicing lawyer who fundamentally concentrates on law, women, and family issues, American personality Emily Bazelon, has been an impeccable specimen of an accomplished journalist for decades. Former senior editor of "Slate" and "Legal Affairs", Emily is peculiarly known for expounding on disputable subjects.
Emily, a rising voice in Abortion and Bullying:
Emily is simply a motivational figure who is a rising voice on Abortion and Bullying. She has explained bullying in her richly detailed, thought-provoking book. Her best-selling book on bullying titled "Sticks and Stones" has gained a front page New York Times Book Review.
"Defeating the Culture of Bullying" and "Rediscovering the Power of Character and Empathy," she wants her readers and her nation to rethink bullying issues by acknowledging its complexity and dealing with it more visibly and actively.
Caption: Author of "Sticks and Stones", Emily Bazelon speaks about bullying.
The first line of her book: "When I was in eighth grade, my friends fired me."
Here she portrays a bad period filled with rejections that she faced at her school. It's a series of cold demonstrations by her friends that left her "crawling with insecurity and self-doubt", due to which she cried, stowed away and lived in isolation and fear.
A reasonable women's activist, Bazelon, has also resolutely raised her voice on abortion and other important issues. She has written articles on the controversial subjects like post-abortion syndrome and Hamdan v. Rumsfeld trial. Most of her writing has reported the opponents of legal abortion and the pro-life movement.
As she has conceded her support for legal abortion, she is named as "prominent pro-choicer" and "strongly pro-choice" by some commentators.
Blissful Married Life of Bazelon's and Husband:
Emily Bazelon is married to Paul Sabin. He is an associate professor of history at Yale. With her husband Sabin, she has two sons, Eli and Simon. She currently lives in New Haven, Connecticut with her husband Paul Sabin and children, Eli and Simon. Her marriage life is blissful.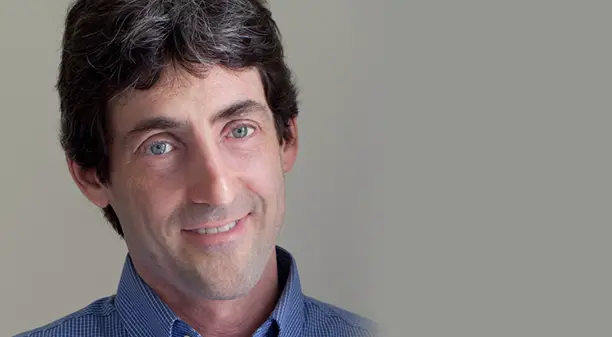 Caption: Emily Bazelon's husband Paul Sabin.
Source: wellesley.edu
Bazelon juggles between her Profession and Personal Life:
In the present atmosphere of judgmental snark, the forty-five-year-old New York Time staff writer is an alternate voice, who peruses the whole book before framing a supposition. She makes her life look easy by equally managing her profession and personal life, but it hasn't been that simple. She juggles between her work and personal life. Inspiringly, she manages to live a happy life balancing both personal and professional responsibilities.
Emily Bazelon's Short Bio:
Born on 1971, Emily Bazelon is a staff writer for the New York Times Magazine. As a writer, she basically focuses on women, law and family issues. She attended Germantown Friends School and graduated in the year 1993 from Yale Collage. While attending Yale, she was Managing Editor of The New Journal.
In the year 2000, she received her J.D. from Yale Law School. Nevertheless, she contributes to valuable Yale's findings as a senior research fellow at Yale Law School.
She is a former senior editor of "Slate" and is a writer for The NewYork Times magazine. Her writing has appeared in the publications like The Washington Post, The Atlantic, The Boston Globe, The New Republic and Mother Jones.