Entertainment
Angourie Rice With Secret Boyfriend? Off-Camera Dating Affair
The very enthralling actress Nicole Kidman is one of the Aussie actresses who craved her way up in the Hollywood. And the very beautiful Angourie Rice is following her footstep as this Australian beauty has already managed to put herself in the spotlight. But her dating affair is quite the opposite to that.
Does the gorgeous and talented actress has a secret boyfriend in her life? Let's find out!
Angourie Rice's Dating Affair
The Melbourne-based teenager has been able to woo everyone with her exceptional acting skills and holds a mentionable spot in the biggest film fraternity; Holywood. The beautiful actress happens to be seventeen years old, and her fans are already perplexed to know about her dating affair as she keeps it very close to her chest.
Angourie Rice has not been linked to anyone so far. It seems that the teenage actress is pretty caught up with her work and career. In this context, it might be pretty exhausting to go back and forth from Australia and USA and juggle between high school and Hollywood.
The actresses love-life might be going through dry spell off-camera, but her romance on screen is spot on.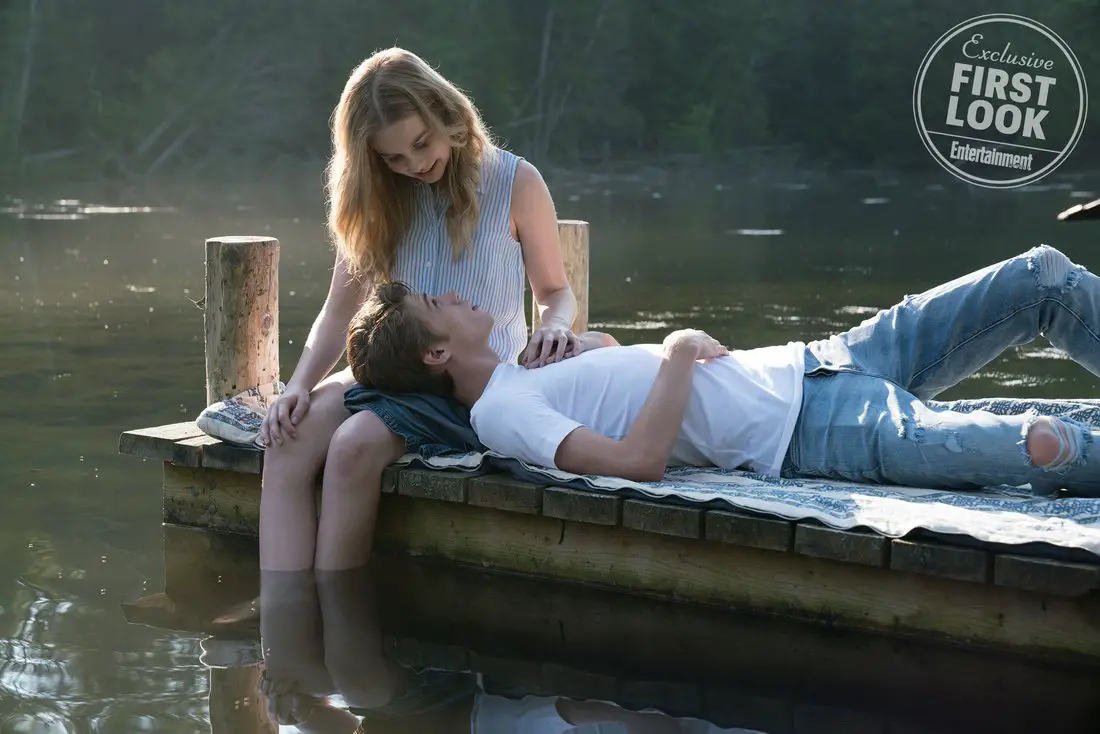 Angourie on-screen romance with Everyday's co-star (Photo: Entertainment Weekly)
The 17-year-old actress is all set for her new release 'Everyday' which is directed by Sucsy, 'The Vow' director. The movie is based on the David Levithan's popular novel and is set to release on Feb 22, 2018.
Well, as for now, it seems that her fans will have to settle with her on-screen romance as she does not have any boyfriend off the camera.
Angourie Rice Wiki
The Aussie actress, Angourie Rice was born on 1 January 2001, to Jeremy Rice, a director, and Kate Rice, a writer. She lives in Melbourne with her parents but often travels to the United States for her work.
Her whole family works in the entertainment business and no wonder, Angourie Rice was drawn to acting from an early age.
"I always loved performing when I was a kid and when I was six I did a short film for a couple of uni students and I really loved it,"
Angourie Rice was already a star in her native land and has appeared in various movies like 'These Final Hours' and 'Nowhere Boys: The Book of Shadows.' She has worked in small screen as well as tv commercial, but her big break in Hollywood was quite a start.
While it takes quite a significant time for any aspiring actor/actress to work alongside some renowned actors, Angourie, on the other hand, has proved it otherwise. The Australian teenager was able to play the dream role as Ryan Gosling's daughter in the movie named The Nice Guys.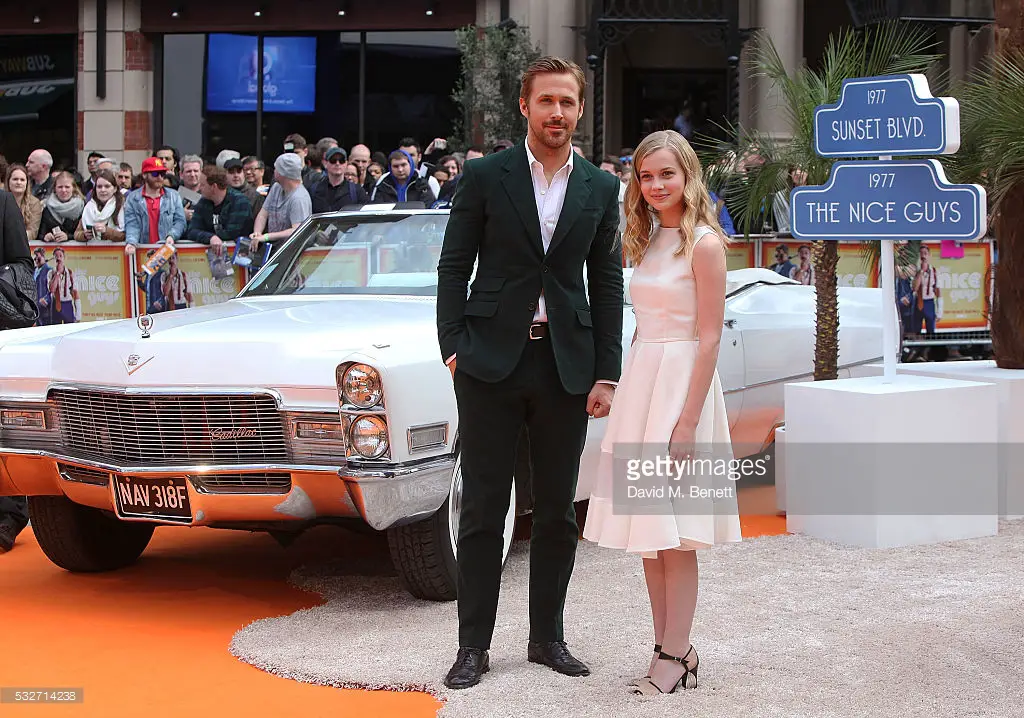 Ryan Gosling, his on-screen daughter Angourie Rice at UK premiere of 'The Nice Guys'(Photo: Getty Images)
The actress has also worked with Aussie beauty, Nicole Kidman in the movie The Beguiled. The actress did not get a role in the movie during her first attempt. Talking about it to ABC News in June 2017, she said,
"I originally auditioned for the role of Amy [in The Beguiled] and they came back and said, 'Oh you're a bit too old for the role.I was really disappointed because I just wanted to be part of the project.So I was over the moon when they let me read for Jane who is a bit older, and I think I was really lucky to get the role."
The actress got an opportunity to work alongside Nicole Kidman, Collin Ferrell, and Ellie Fanning during the movie which was released back on June 23, 2017.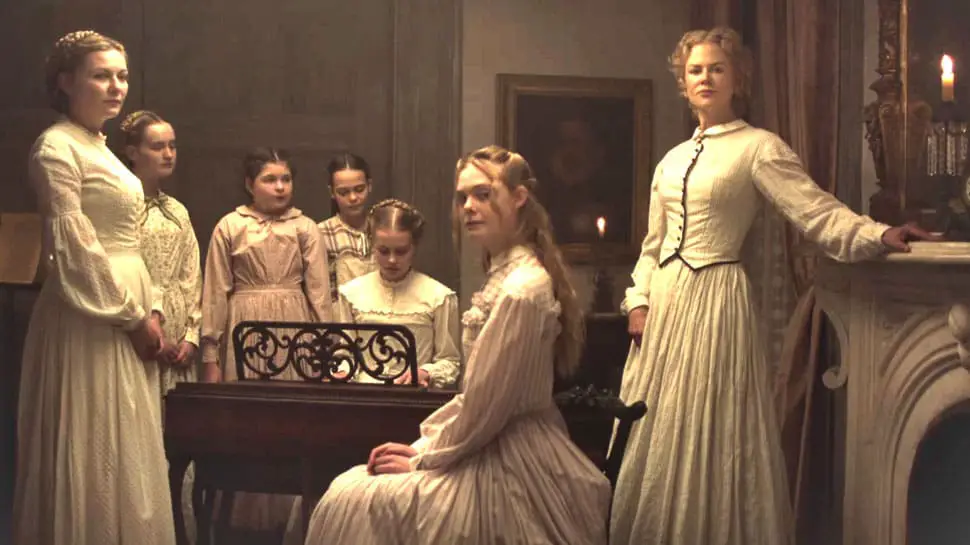 Angourie with entire cast of the movie 'The Beguiled' (Photo: The Beguiled)
The actress has also been a part of hit Marvel movie franchise 'Spiderman: Homecoming' which no wonder was a huge box-office hit. At the age of 17, the actress has already achieved so much in her life and has much more to accomplish in the days to come.