Entertainment
Annabel Bowlen Married Life Affected By Huband Pat Bowlen's Disease or Getting Stronger?
Health is the greatest wealth so a person must learn to get rid of everyday drama and enjoy their life. You never know what comes next and what you'll face tomorrow so you must live your life today.
Likewise, illness is something that educates a man the genuine estimation of life which will either make them hopeless or will urge them to live their life fullest.
In this context, we will be talking about Annabel Bowlen's married life with her husband Pat Bowlen, who is battling with Alzheimer's disease. Let's find out whether her relationship with her Denver Broncos's husband Pat is affected or getting stronger because of disease.
Annabel Bowlen's Relationship With Her Husband:
When many Celebrity couples are known for their on-and-off relationship with their partners, there are some who are known for their committed relationship.
Annabel Bowlen and her husband Pat Bowlen are those, who impart an agreeable connection with each other; that is something that each wishes to have in their genuine living.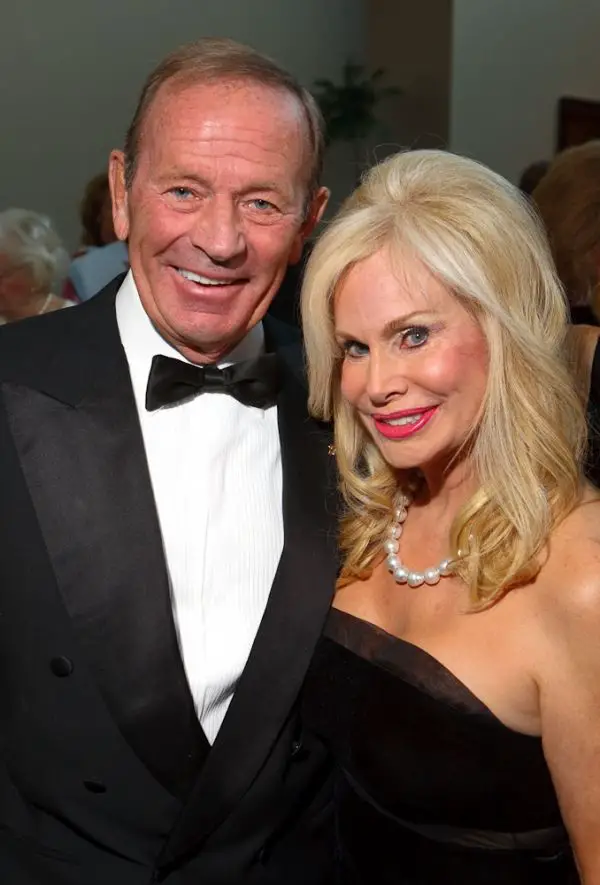 Caption: Annabel Bowlen and her husband Pat Bowlen during an event
Photo Credit: Denver Post Blogs
Married since a very long time, the pair has always been together in every ups and downs. Pat was diagnosed with the disease nearly three years ago, and since then, he hasn't been able to be with his team. However, his hot and sexy companion Annabel and their children have helped him to look after his work.
Pat has seven children altogether; two with his former wife Sally Parker and five with his second wife, Annabel Parker. Three of Pat's children; Brittany Bowlen, Jane Elizabeth "Beth" Bowlen Wallace, and John Bowlen has already left the team for various reasons.
Here is a video below, where Annabel Bowlen gives a speech on behalf of her husband Pat Bowlen at Sports Authority Field - Ring of Fame Speech during its half time in the year 2015.
Caption: Annabel giving a speech on behalf of her husband Pat Bowlen at Sports Authority Field - Ring of Fame Speech during its halftime in 2015.
Recently, Broncos CEO Joe Ellis provided an update on Pat's health. He said-
"He's doing just fine at home resting comfortably. It's a shame that he can't be here. Today he would be excited about where the league stands. He'd be disappointed that he couldn't go to the 'Black Hole' anymore. He liked walking across the south end zone there and getting harassed. That was one of the more enjoyable moments each season."
Ellis continued-
"I think he'd be proud of the work he did and be amazed really at how far this league has come, how popular the sport is, his team is and the National Football League is. It's just shame that he can't be here today to enjoy all of it."
Annabel and her husband share a strong bond and the way they are standing with each other in every aspect of life, they do not hint the possibility of divorce. From what we see, we can say that Annabel has helped her husband to accumulate the net worth he owns, that dwells around $1 billion.