Entertainment
Bonnie Sveen, Pregnant Lady of 'Home and Away', Strolling With Boyfriend? Not Engaged?
She's in a relationship and love is in the air. The former Home and Away actress looked infatuated as she snuggled close to her beau holding his hands. When a celebrity does things as such in public, it is going to create buzz.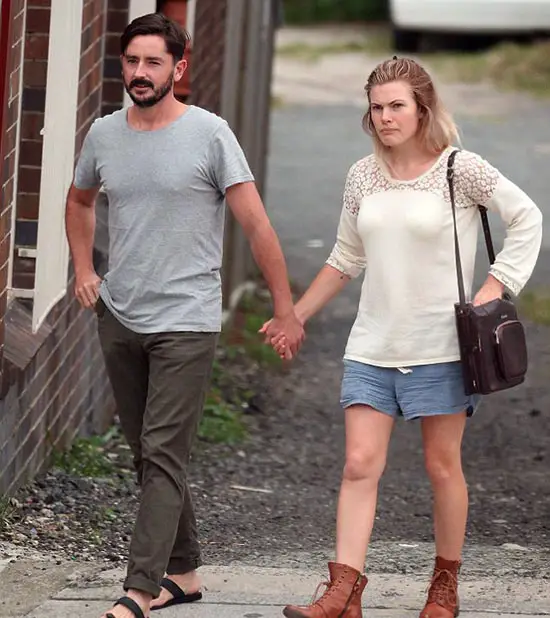 Caption: Dating since 2015! Bonnie Sveen was spotted walking around the streets of Sydney with her boyfriend, Nathan Gooley. Over the years, Bonnie has earned herself an image of a pregnant woman, courtesy of her Home and Away character Rickey Sharpe.
Source: dailymail.com
Yes, we are talking about former 'Home and Away' actress Boonie Sveen. She is rejoicing the relationship with Nathan Gooley, an assistant director.
How did it all start?
Boonie Sveen is perhaps the happiest lady in the world as she has entered romance department since 2015. Her relationship with assistant director boyfriend, Nathan Gooley, has been blooming.
This gorgeous diva recently mentioned about how happy she is to have found love with someone who works in the same industry.
'He's great. He's in this game too so he gets that there's interest in my private life,' she told TV Week in March, 'We get each other's work. He has a bit more experience than me on different shows.'
Boonie's role as a pregnant woman:
Bonnie Sveen is best known for her role in 'Home and Away,' where she portrayed the role of a Rickey Sharpe, who is an honest, fun loving and capable lady resembling Boonie herself, she admitted. Her performance as Ricky Sharpe did the justice to the character of the pregnant woman and helped her to gain her fans worldwide. Former Home and Away actress also revealed that she wore pregnancy suits of alternating sizes.
'it's not the world's most comfortable thing!'
Beautiful Bonnie also further explained that there were five different baby bump sizes which replicated various stages of pregnancy.
'The creepy part for me was in the final few months because there's this little belly button that pops out. It was so strange,' she said.
Engaged?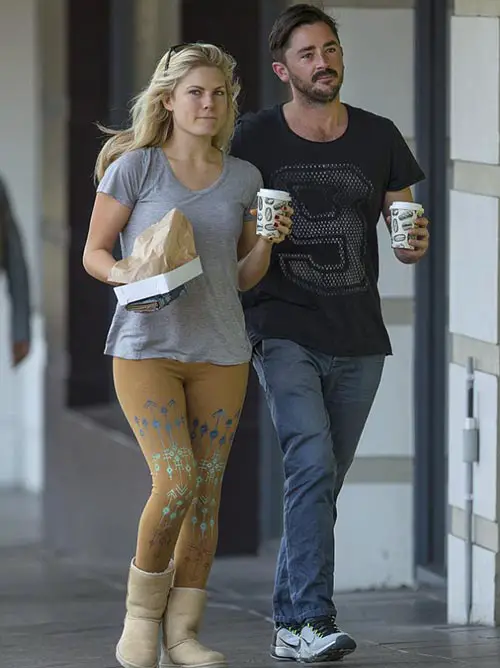 Caption: Happy together, but no wedding bells: Bonnie Sveen and boyfriend Nathan Gooley stepped out for coffee on Saturday morning.
Source: Dailymail.com
The Home and Away star denied that the couple is engaged.
Rumors also swirled that former star of Home and Away, Bonnie Sveen, is engaged to her beau Nathan Gooley after she was spotted wearing a ring on the important left-hand ring finger.
Magazines New Idea and Woman's Day both hinted that the beautiful lady was set to tie the knot with her new beau, Nathan Gooley.
But the 26-year-old actress has confirmed to Daily Mail Australia that she won't be married that soon. Sorry Nathan! You can't be her husband that soon! Although their individual bio is different, they are driven by similar ambitions i.e., to be successful.
Bonnie is currently seen in 'The Secret Daughter' alongside Jessica Mauboy. She will play a character of Layla, who in the show is the best friend and backup singer of Jessica's character Billie.