Entertainment
Camille Hyde Bio: From Possible Boyfriend and Dating Affair to TV Shows
If you are a fan of superheroes and superpowers, we are pretty sure you have heard of Power Rangers. A team of five destined teens is picked to save the world from aliens. The Power Rangers have been our superheroes for twenty-four years now.
The alien-fighting group is composed of five rangers: Green Ranger, Blue Ranger, Pink Ranger, Yellow Ranger, and Black Ranger. They each have a unique ability which helps them fight the villains.
Over the last two decades, though several productions of Power Rangers have hit the screen, they have managed to remain faithful to their original core. We are here to talk about one of such creations, Power Dino Charger Ranger, the 22nd season of Power Rangers. More particularly, we are interested in the Pink Ranger.
The beautiful 24-year-old American actress Camille Hyde played Shelby Watkins, the Pink Dino Charger Ranger, in the season. Find out more about the life of Camille Hyde in a single scoop.
Camille Hyde's Bio: More About Personal and Professional Life.
For a 24-year-old, Camille Hyde has achieved what most people can only imagine during their lifetime. Born on November 11, 1993, in Washington DC, she is the first ever African-Amercian to play the role of Pink Ranger.
She started acting from the age of 4 with a school musical. She continued to follow her passion for acting and singing which led her to move to California. Shortly after, she landed the role of Pink Ranger in the Nickelodeon series.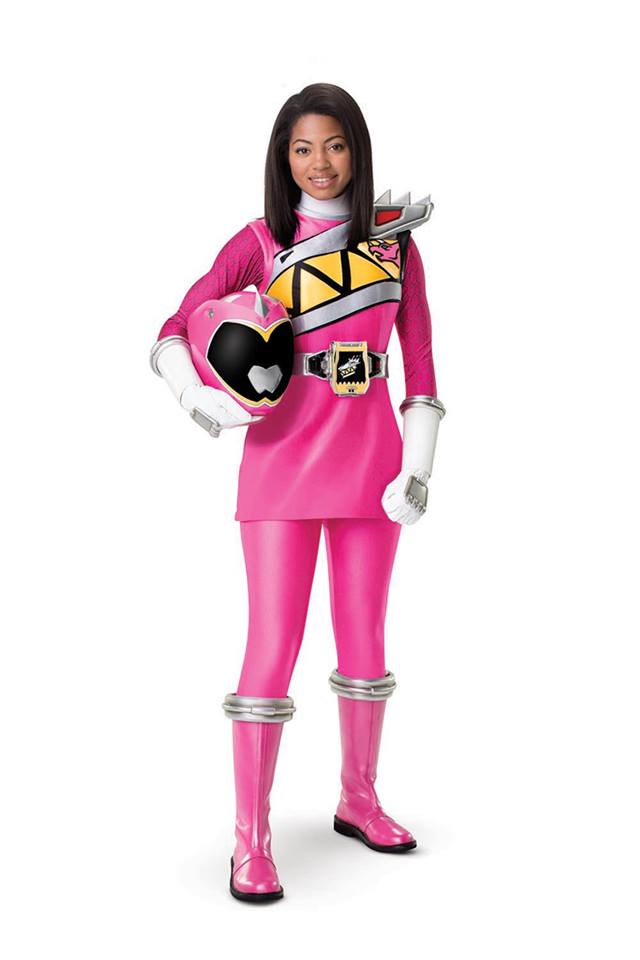 Caption: Camille as the Pink Ranger.
Photo Credit: Facebook.com.
In an interview, when asked about how many power rangers are girls, she shared her thoughts on that matter.
Just me. It's kind of fun actually. It's cool because sometimes a good group of heroes needs that one girl to kind of keep the boys in line. Girl Power.
Because of her exceptional acting skills, she has been able to land herself on other TV shows like Mr. Student Body President and Versus. She considers herself a workaholic and believes that to be her shortcoming.
My biggest vice is probably that I am not the greatest at turning my "work switch" off. I am constantly working whether it be on set or doing interviews or some of my other pursuits. It's difficult for me to put my laptop down and watch an entire episode of "Stranger Things" or silence my phone during a movie. I have to get better at turning off sometimes because having balance in life is extremely important. Another vice of mine is late night snacking…it's unbelievable how my strength wanes.
But she always manages time for herself despite her busy schedule. She spends her time mostly with her family or with animals, and enjoys activities like horse riding or spending the day at the animal shelter, reading books, and watching a good movie that inspires her to be a better actor and reach the new height of acting.
She is very close to her family and does not miss an opportunity to express her sentiment towards them on social media.
It is quite a surprise that the beautiful and talented Camille does not seem to be linked to anyone, given her beauty and stardom. Besides, her Instagram is filled with handsome hunks though no one comes close to being the boyfriend of this young lady. Take a look!
"It's all make believe", her caption says. Well, it makes us believe that the two would make a lovely couple. Wait, there is more!
Based on the caption, the happy chap happens to be her childhood best friend.
Her fans are enthusiastic to know about her love life and dating status, but she has kept it hidden in the darkness.