Entertainment
Chi McBride Gives Glimpse Of His Family Time With Wife And Children; Talks About How He Wishes To Be Remembered
Family holds importance in everyone's life, with whom you share your joy, happiness, achievements and even sorrows. And taking out time from the busy program, one wishes to enjoy with them, as it strengthens the tie between the family members and enhances the relationship as well.
Taking time out from the busy schedule is the actor, Chi McBride who spends quality time with his wife and child, and today we give you a glimpse of quality time that he gives to his family.
Family Time With Wife And Child:
Chi McBride is a married with wife Julissa Mc Bride, they share a son together who was born in 2008. However, Chi has altogether three sons in the name of children.
Back in 2007, when Chi's wife, Julissa was pregnant with their child together, Chi was seen with his pregnant wife, Julissa. And they were captured while shopping, on the occasion of pre-Thanksgiving in November 2007, in Beverly Hills.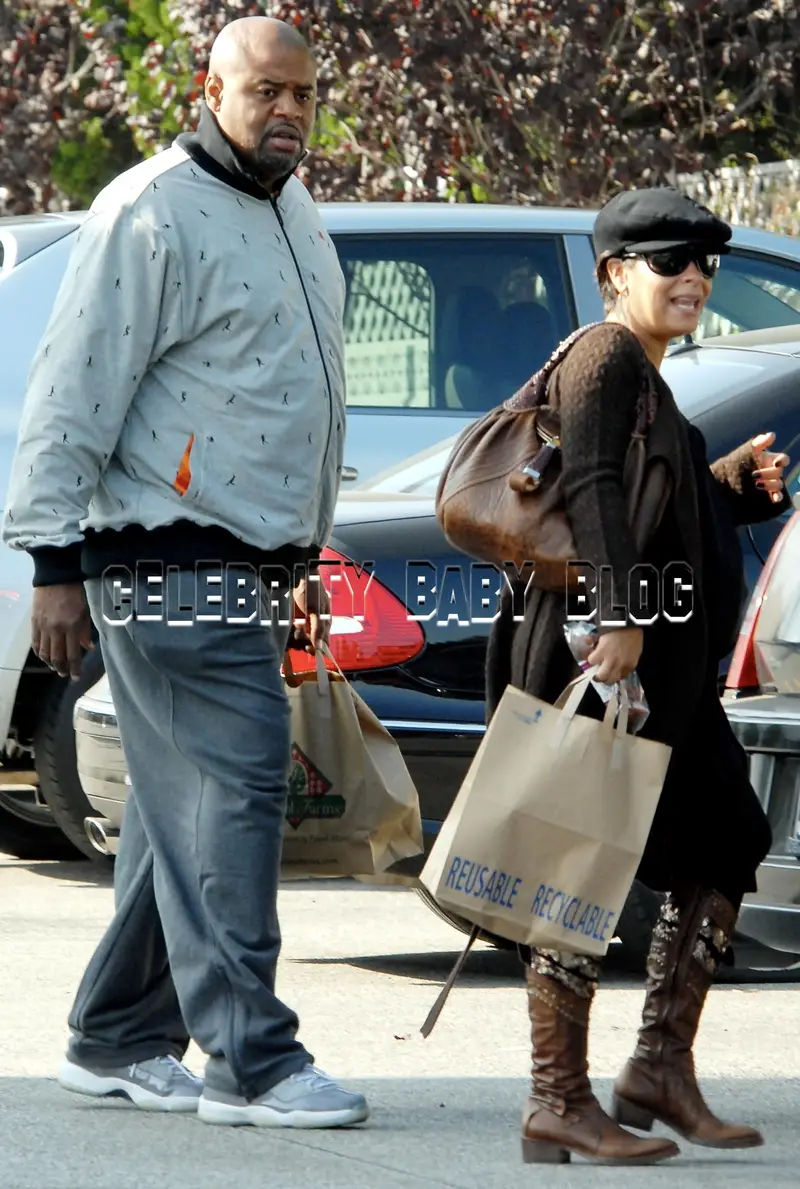 Caption: Chi McBride with his wife Julissa Mc Bride in Beverly Hills in November 2007
Photo Credit: People
Being a family man taking out time from his busy schedule, as father and husband, he was seen spending worth time with his wife and son at a Beverly Hills Park in October 2008.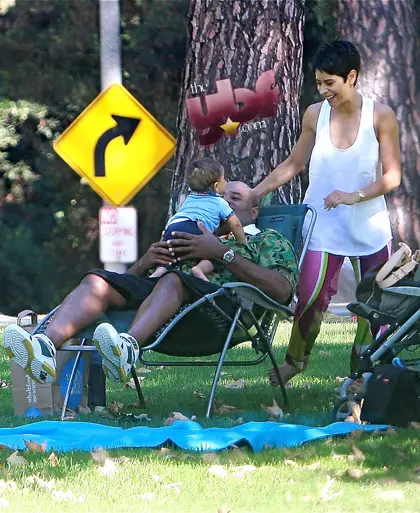 Caption: Chi McBride with his wife Julissa Mc Bride captured in Beverly Hills Park in October 2008.
Photo Credit: theybf.com
In an interview back in July 1996, Chi shared about his family, especially parent's reaction to their actor son, and revealed that he is unable to impress his parents, as he is not a doctor, accountant or lawyer with a stable job and income. Chi expressed,
"You know what's funny? My parents are from the Caribbean. So because I'm not a doctor or a minister or an accountant, they are completely unimpressed."
Moreover, Chi explained what the scenario would be if he was a lawyer.
"Now, if I were a doctor? Or a lawyer? Or a minister? Oh, yeah, my mother would be on the phone all the time. `You know my son? My son is going to be all in the courtroom tomorrow trying one case. And he's just making a whole lot of money and he's doing just fine!' "
Chi further revealed about his mother and her prayers to find a secure job.
"Well, you know. We're all praying for him and hope that one day he will try to find himself some security and some employment. But you know, you can't tell him that because he's grown.' "
Weight loss issues and how he wishes to be remembered!
Chi McBride, who has a towering height of 6 feet and 4 inches, talked about his weight issues in an interview in February 2014 and further elaborated how working in an action series helped him in his weight loss journey, and for the duration of five years, he has lost weight significantly. Chi stated,
"I've dropped 62lbs (28kg) in the last five years and that's amazing. I did it to stay alive. I was 48 years old and my doctors asked me, 'Didn't you have enough pizza?So I decided I was going to change the way I live my life. Then I got to do action roles and that has just been so great."
Chi shared his gratefulness in hi words that said,
"Doing action lengthens your career a bit. Action is something that people haven't normally seen me do, I'm really grateful for it,"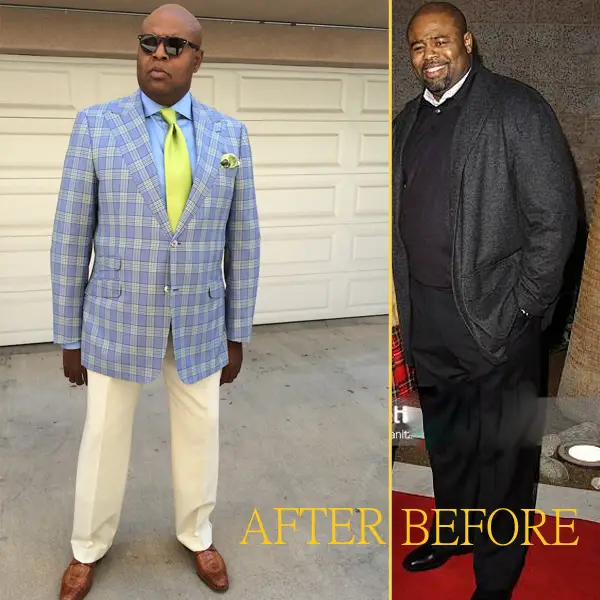 Caption: Talented actor Chi McBride loses a significant amount of weight.
As no one lives forever, so you wish to be remembered after death as well. During an interview in 2014, actor Chi McBride shared his wish to be remembered for the kind of man he was to his wife and children. Chi elaborated,
"I don't think about stuff like this because in 100 years, nothing will matter. But if I'm going to be remembered, I hope it's by the people who truly love and care for me. To be remembered for what kind of man I've been to my wife and what kind of father I've been to my children – that's what really matters. Everything else is bulls***."
Chi continued,
I know plenty of people whom everyone loves and sends them fan mail, but their kids hate them. I'd rather have it the other way around. — The Straits Times, Singapore/Asia News Network
Chi first made his presence felt in the show business with his hit song "He is the Champ" in 1989 and in 1992, he landed a role in the Television movie Revenge of the Nerds III: The Next Generation.
His memorable performance includes The John Larroquette Show(1993-1996), The Secret Diary of Sesmond Pfeiffer(1998), Boston Public (2000-2004), Killer Instinct(2005-2006), The Nine(2006-2007), Pushing Daisies(2001-2009), Golden Boy(2013), Hawaii Five-0(2013-2017). With his passion, hard work and dedication he has accumulated an estimated net worth of $ 10 Million.
Stay with us for latest updates on Chi McBride!