Entertainment
Claire Stoermer, 53, Separates with Husband! But Family is Still Strong
Women are the architect of the society; they are capable of building their own world. Now, more than ever, it is possible for women to be independent, empowered, and successful, as women are always enough no matter what the status of the life may be.
This can better be explained by Claire Stoermer, who wrapped up her marital relationship at the age of 53 and is handling the family firm.
So what drove Claire to wrap up her married life after almost a decade of togetherness? Stay until the end to find out!
Claire Stoermer Divorced: But Family Is Strong!
Best known as the parent of famous actress Zendaya Coleman, Claire Stoermer exchanged vows with husband Kazembe Ajamu Coleman back in 2008.
However, after eight years of togetherness, a source reported that Clarie Stoermer filed for divorce against Kazembe Ajamu Coleman citing irreconcilable difference back in August 2016.
According to court documents, Claire Stoermer is not seeking any spousal support from Kazembe - who is Zandaya's manager - and doesn't wish for the court to award him any from her.
Although it was an upsetting news for the world, the divorce seemed no surprise for Zandaya. In response to the news, the multi-talented star Zendaya said on Twitter;
My parents ain't been together for a long time. You all didn't know cause we are private people.
And she insisted that her parents were still friends, adding a picture of her posing happily with them.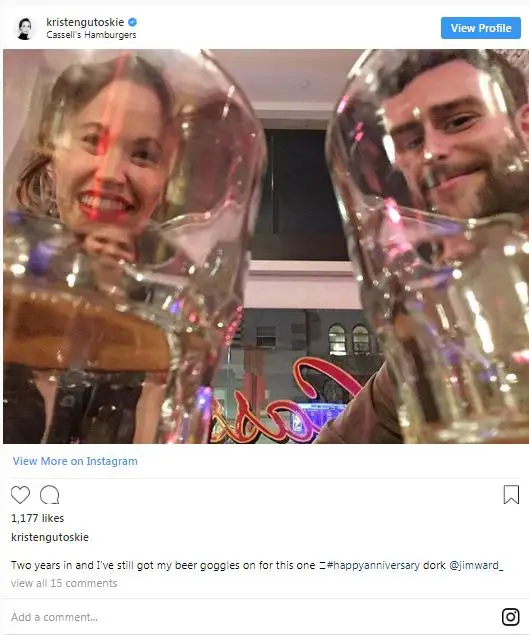 Caption: Zandaya responding to media on Twitter
Photo Credit: Twitter
It's unclear exactly when Zandaya's parents sundered but according to Zandaya's post on Instagram, they were together at least until 2012.
The estranged couple, Claire Stoermer and Kazembe Ajamu Coleman share only one child together, Zendaya Coleman, 19, out of six children, including the children from Kazembe Ajamu Coleman's previous relationship, namely Kaylee, Annabella, Austin, Katiann, and Julien.
But child support won't be an issue in her parents split, not anymore!
However, Kazembe being Zendaya's manager, the money earned from her deal would be "community property," since the contract was made during the marriage.
The divorce filing came a year after Zendaya Clousered internet bullies for targetting her parents' in 2015.
A Twitter troll uploaded a picture of Zendaya's mother and father calling them 'ugly' in a brutal post.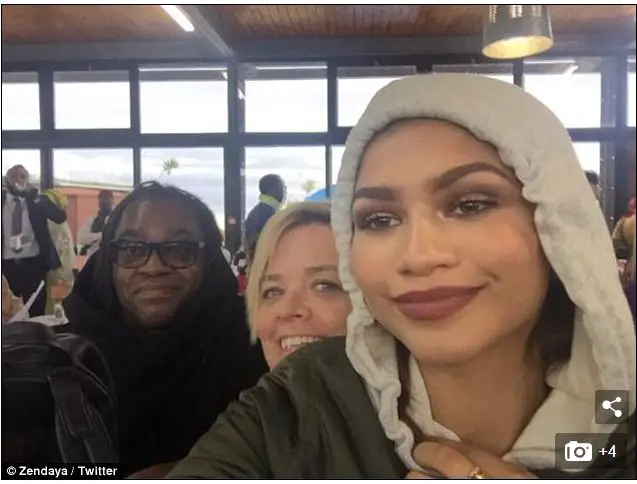 Caption: The pair's divorce seems to be amicable.
Photo Credit: Twitter
The actress-singer Zendaya, who has a height of 5'8 gave a swift response to a Twitter troll who called her parents 'ugly'.
The star began;
First I am gonna pray for you. while you are so concerned about what my parents look like, please know that these are two of the most selfless people in the world.they have chosen to spent their entire life, not worried about trivial things such as looks and insulting people's parents on Twitter, but instead became educators who have dedicated their lives to teaching, cultivating and filling young shallow minds. One of the most important yet underpaid jobs we have.
The actress added;
So please, log out, go to school, hug a teacher and read a textbook... and while you're at it, go look in the mirror and know that you too are beautiful because such hateful things only stem from internal struggles. Bless you.
Even though Claire Stoermer and Kazembe Ajamu Coleman's relationship got disintegrated, but it does not necessarily mean that it has to ruin the relationship between the kids and parents.
Even without Zendaya's bodyguard and manager, Kazembe Ajamu Coleman, the family, however, seems to be pretty much strong and stable.
And back on 2017's Valentines Day, Zendaya shared a post on Instagram, where she was doing her mother's make up, which shows Zendaya has a great bond with her mother Claire Stoermer.
Now that Zendaya's parents have divorced, the misanthropist might not return and make it difficult for her family because they have a strong, loving family, natheless Zendaya knows how to handle them if they do!