Entertainment
CNN Reporter Pamela Brown: Dating Someone or Secretly Married, Boyfriend and Husband Rumors
Pamela Brown through her reporting skills has managed to grab millions of attention and fan.Therefore, while seeing her broadcast first few questions about her status and singularity would ultimately strike her fans.Thus, today we are covering the story on her personal details and making a quick report to her fan followers on her relationship status and her personal life.
Is she Dating? Or Married?
As posted by local kicks on 3rd May 2012, Pamela Brown is said to be dating T.C. Ostrander. On an event of "Nerd Prom" organized by White House, the reporter is said to have arrived with her boyfriend T.C. Ostrander where the duo was found exchanging greetings with her Kentuckians fellow.
Even though the couples were spotted in plenty of social events the reporter has not disclosed anything about her relationship with him officially nor has she mentioned anything about her being in a relationship.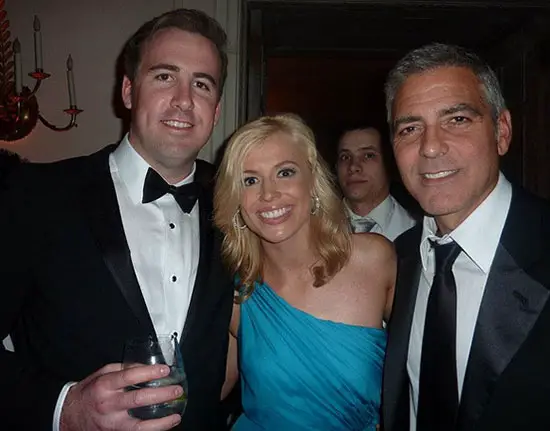 Caption: From Left: T.C Ostrander, Pamela Brown and George Clooney at the White House Correspondents Dinner weekend (2012)
Source: localkicks.com
The duo was again spotted together in Corcoran Ball: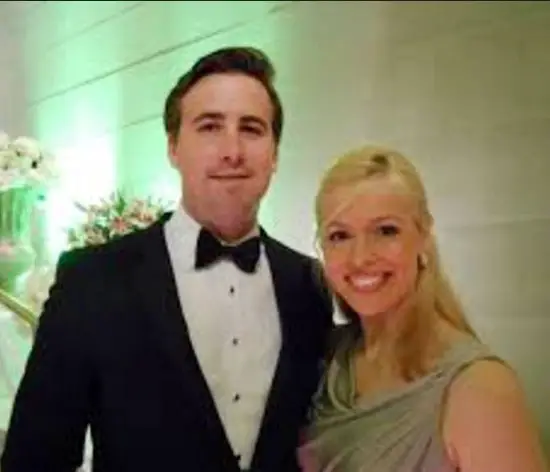 Caption: T.C Ostrander and Pamela Brown at Corcoran Ball
Source: bloomberg.com
Pamela has kept her private life extremely secretive. Therefore, it is really difficult to identify whether she has a husband or children or boyfriend. Even though there have been rumors of her dating, no news has been confirmed by her till date.
Short Bio of Pamela Brown:
Pamela Ashley Brown was born on 29th November 1983 in Lexington, Kentucky. She is the daughter of former Governor John Y. Brown Jr and former Miss America Phyllis George. She graduated from Henry Clay High School in Lexington and from the University of North Carolina at Chapel Hill, where she obtained a degree in broadcast journalism.
She has an estimated net worth of $2.5 million and salary approximately $1 million p.a.
Her first job after graduation was a journalist at NewsChannel8 and ABC7/WJLA-TV where she began as an anchor on Sunday evenings. She was even nominated for Emmy as a special projects reporter for stories she had done both at the national and international level. For a brief period, she was an intern for the then-New York Senator Hillary Clinton.
She teamed up with the famous Anderson Cooper or Wolf Blitzer on several assignments. She joined CNN in 2013 and is the co-anchor of CNN's morning show New Day with Kate Bolduan and Chris Cuomo.Currently, she is working for CNN Washington and serves as the network's Justice correspondent.