Entertainment
Comedian Andrew Dice Clay Opens Up About His Girlfriends, Getting Fired By Trump And His Comeback!
There are many comedians and actors in the industry. When we have to take one name that stands out in the mass, we can't miss the name of Andrew Dice Clay. His name shines in this field. And this is the right place you've landed to know about him in detail. Here we have tried to cover his net worth, children, divorce and more.
What he did in the Early Days!
Clay was born to Jacqueline and Fred Silverstein on September 29, 1957. He was raised in a Jewish family in Brooklyn, New York. He started showcasing his talent at very early age. By the age of 5, he began making impressions and entertaining his family. He also played the drums at high school and later worked as a drummer in the late 1970s.
Career and Net Worth:
He first gave an audition at Pips in Brooklyn. From then on he started moving ahead with his career.His character as "The dice man" was very popular that gave him further fame and money. He has set himself as an actor in many movies like "Making the Grade (1984), "Pretty In Pink (1986), "Casual Sex"(1988), "The Adventures Of Ford Fairlane" and so on. However, he eventually turned from acting to pursue a career in stand-up comedy, mainly focusing on the character "Dice." Here is what he has to say about being far from acting.
"It was a thrill to do something dramatic, something I've always wanted to do."[
Since he has been in several movies and has released some comedy albums, it has caused him to have the net worth of $10 million.
In 1990, he became the first comedian to sell out Madison Square Garden two nights in a row!
Relationship History: Girlfriend and Dating?
Clay was married to Kathy Swanson in 1984, but they got divorced in 1986. He then married Kathleen "Trini" Monica, a waitress in 1992. The couple divorced in 2002. From this marriage, they have two children- Maxwell Lee and Dillon Scott. Clay had Valerie Vasquez as his third wife in February 2010.
Unfortunately, the pair had their separation after four years in 2014. The following month they announced their divorce but said that they would maintain the relationship. Currently, he doesn't have anyone as a girlfriend.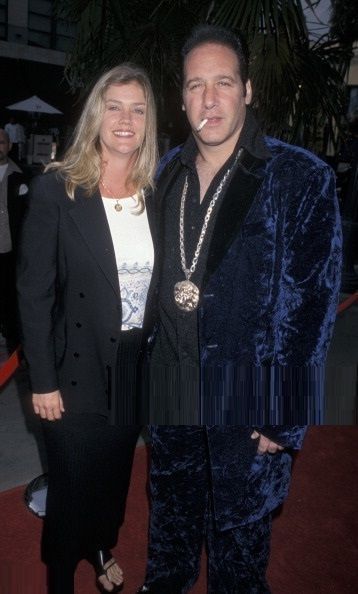 Caption: Andrew Dice Clay with his ex-wife Kathleen Monica (1985).
Photo Credit: divorcedebbie.com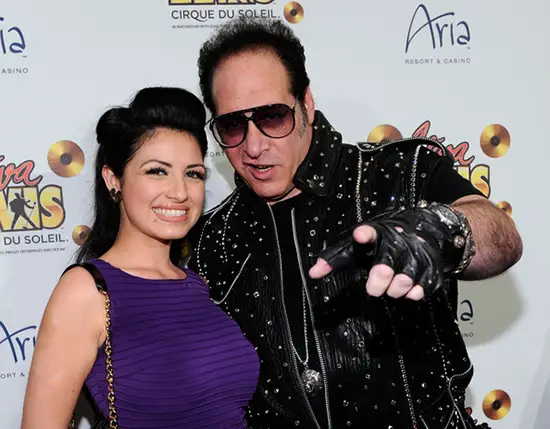 Caption: Valerie posing with all smiles with Andrew (2010)
Photo Credit: zimbio.com
Andrew Clay: A controversial Person
Andrew is recognized as a controversial comedy artist. He has been in opposition from many women's rights group because his works were found to be the misogynist. He is known for using explicit language and doing sexist humor.
For this reason, many radio and TV have banned his performances. Also during the 1989 MTV Video Music Award, he recited "adult nursery rhymes" for which MTV banned him. It was in the year 2011 that the ban was removed.
In 1990, Clay was invited to the weekly comedy TV show Saturday Night Live but knowing that Clay would be on the show, another cast member Nora Dunn didn't appear on the show.He was again dragged into a controversy in 2016 because of the comparative video.
The video showed Clay performing a joke in 1987 which had already been told by another Australian comedian Rodney Rude in 1986.
Caption: Clay performing a joke which had already been told by Rodney Rude (1986)