Entertainment
O.J.: Made in America's Director Ezra Edelman Teams Up for Richard Jewell Movie! View Full Report
The famous multi-award winning FX series, 'The People Vs O.J. Simpson' is not the first story of O.J. Simpson covered on television. Director Ezra Edelman has also worked on it and produced a 7+ hours documentary and undoubtedly has done a great job. Now another grim story of the director who portrayed O.J. Simpson's thrilling saga has come out.
Joining The Team of Richard Jewell's Movie
After portraying and describing the infamous case of O.J. Simpson, Ezra has joined forces with actor Jonah Hill for his upcoming legal thriller movie based on the life of Richard Jewell. He has acceded to the team of Jonah Hill's new project, 'The Ballard of Richard Jewell' since November 15, 2016.
We would like to warn you for a spoiler alert as next stop or point is the story shortly provided on which the movie is about.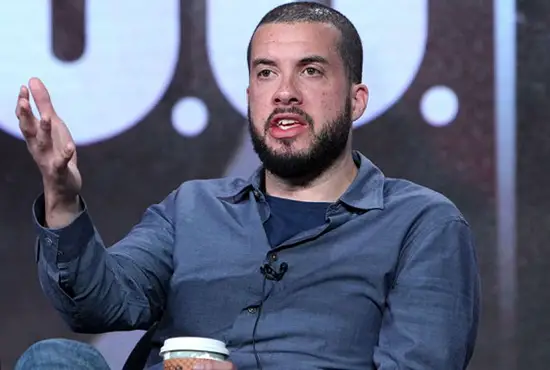 Caption: Ezra Edelman at the Winter TCA Tour (2016).
Photo Credit: cdn4.thr.
The Ballard Of Richard Jewell:
'The Ballard of Richard Jewell' is simply a story based on Richard Jewell's life, a small time security. While working at the 1996 Atlanta Olympics, one day he found a suspicious looking bag in the premises which turned out to contain pipe bombs. Jewell managed to alarm the people about that situation resolving casualties to only one death and about a dozen injuries.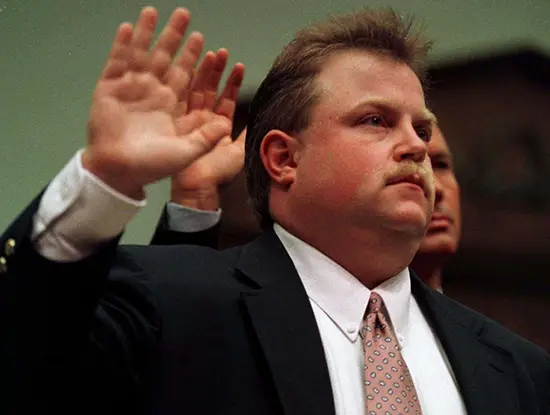 Caption: Richard Jewell attesting to the House Committee that the FBI had tried to disgrace him on April 17, 2013.
Photo Credit: businessinsider.com
First celebrated as a hero after detecting a bomb, Richards later got wrapped around as a prime suspect in the bombing. He was investigated by the FBI and had his house searched twice. Even after being released of suspicion, media kept publicizing him as a failed overweight security guard. Richard later became a police officer but died at the age of 44 due to a heart attack.
The story of Richard Jewell does have a tragic ending, but we are yet to see how does the famous director and actor make of it. Ezra Edelman has also joined the team's cast to direct the movie after his experience with O.J. Simpson.
Leonardo and Jonah Share in Together:
Jonah Hill will be producing the movie alongside his 'The Wolf of Wall Street' co-star Leonardo DiCaprio, who will make an appearance in the film as Richard/Jonah's lawyer. Both had a great impact on 'The Wolf of Wall Street,' so the expectations bars are pretty high this time too.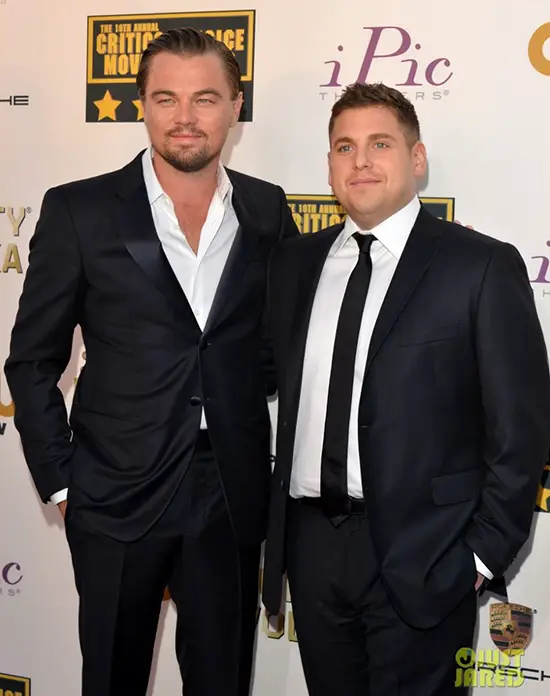 Caption: Jonah Hill and Leonardo DiCaprio at the Critics' Choice Awards (2014).
Photo Credit: justjared.com
However, before Ezra became the final choice as the director, other famous directors like Paul Greengrass and Clint Eastwood were approached but eventually Ezra was chosen, all thanks to his talent in the O.J Simpson's eight hours long documentary. This will be Ezra's narrative feature directional debut. We are just eager how Ezra will portray the famous 'The Wolf of Wall Street' duo Leonardo DiCaprio and Jonah Hill back again in a tragic drama.
Little Info About Ezra's Personal Life:
Ezra likes to keep his personal life private and doesn't let out much.He has not revealed any information about having a wife or a girlfriend; it is safe to consider that he is not married. No news regarding his other personal life is known, neither to his fans nor the media and the people who speculate him to be gay do not possess any reliable proof either. That brings everyone to a bewildering confusion about his possible dating life and sexuality.
All that we clearly see is that Ezra Edelman is making his way into the Hollywood industry. Ezra Edelman has a great career ahead of him that adds up his another big project in hand and that solely gives us an idea about him having a significant net worth, but sadly for tabloids, his net worth is still not revealed.