Entertainment
Does Danny-Boy Hatchard Have A Girlfriend? Not Dating Anyone Because Of Gay Personality?
EastEnders star Danny-Boy Hatchard is a man who does not need a second introduction. He has been able to make him a household name in the industry with all that he has accomplished thus far, and has won a lot of hearts all over the world. But does this man have a girlfriend in his life? Or is he a gay? Well, let's find that out!
Mysterious Hatchard: Has A Girlfriend Or Is He A Gay?
Personal life is something that people love to keep to themselves and not advertise to the fans and media. The same can be said about Hatchard as he too has not been open about his love life lately. But back in the 2013-2014, the man always gushed about having a girlfriend in his life, and she was none other than Bethany Knight.
His tweets show that he had a girlfriend and also the two also made a notable public appearance while attending the after party for the media night of Wicked in 2014 and that showed that they were indeed a thing.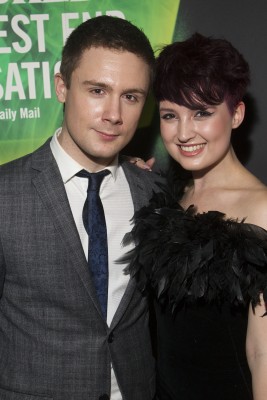 Caption: Hatchard and Bethany at the after party for the media night of wicked at Victoria Park Plaza, London, 18th December 2014.
Photo Credit: wooller.com
But they always kept their relationship under the rock, so, there is no profound evidence that the two are still dating one another. Similarly, the news of their split has not surfaced as well, which is why we might need to wait a little longer for them to come up with some clarification.
Regardless of that, it is now clear that he is not a gay as he has dated a girl in his past. He has been supportive towards the LGBT people though, and an example of that was seen when he was there to attend the Pink News Awards 2016 hosted to honor the contributions of celebs, politicians, and businesses to support gay rights.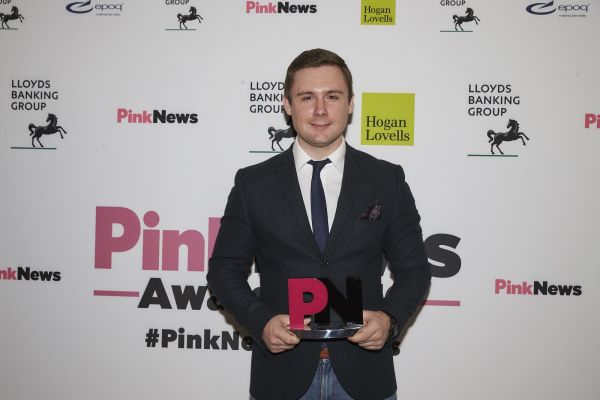 Caption: Danny-Boy Hatchard picks up a Special Award on behalf of EastEnders, Pink News Awards, 2016.
Photo Credit: pinknews.co.uk
Hatchard's Famly Life:
Hatchard, who stands over 5' 9" (1.75 m) in height, has been someone who remains close to his family. Notwithstanding the fact that he has not spoken much about his parents, he once tweeted about his mother.
That is not all while filming the funeral of his on-screen grandfather, Stan Carter, Hatchard revealed in 2015, how hard it was as he just had lost his grandfather.
In his words,
"It was emotional. I lost my granddad a few weeks before we shot those funeral scenes. That was a bit mad going from a hospice to a hospice on-screen, but it's what you have to do, use your own experience to draw on emotions for certain scenes."
He then added,
"I felt it was our responsibility to portray that as truthfully as we could. We all miss Tim [Timothy West] and the Carters miss Stan."
It is never easy to cope up with someone's loss, and that is understandable that he found it hard to keep those things far from his work. But he is a true champion in life, and he did his work well, and that is why the fans love him.
Stay with us for more updates on Danny-Boy Hatchard!