Entertainment
Douglas Hodge Amicably Separates With Wife! Family Status Now
Married life becomes happier when a husband and wife love, adore and trust each other without any expectations. However, the case doesn't resemble in every circumstance of life.
The British actor, Douglas Hodge even seemed delighted in his married life for last few decades but unfortunately got separated from his wife. Today, let's have a glimpse of his failed married life along with his family details.
Douglas Hodge's Amicable Split With Wife!
Tony and Olivier Award-winning stage actor, Douglas Hodge, has been separated from his wife Tessa Peake-Jones who is best known for appearing as Raquel in British sitcom 'Only Fools And Horses.' Douglas and Tessa who shared the same screen in a TV series 'Damien,' played a role of mother and son on screen.
However, in real life, they are parents to a son Charlie, 17, and a daughter Mollie, 26. The former couple who had an excursion in 27 years of long married life, eventually parted their ways amicably back in autumn of 2012.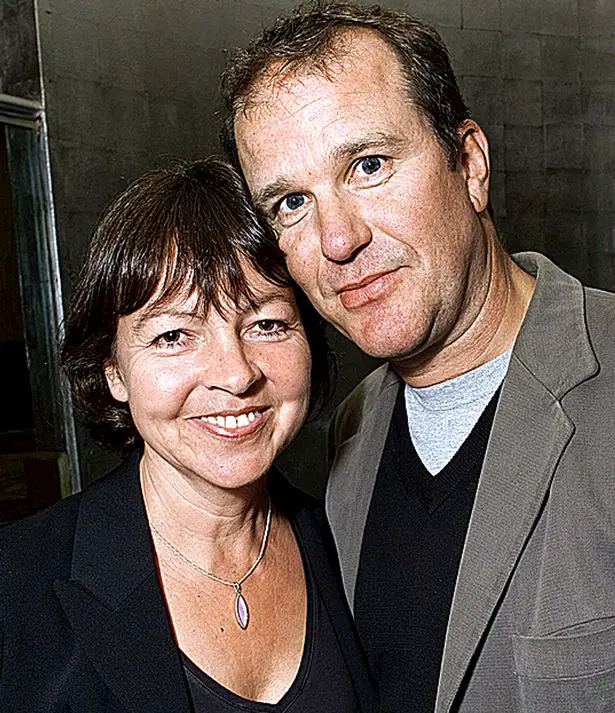 Douglas Hodge, ex-wife Tessa Peake-Jones (Photo: Mirror)
According to their spokesman, the former couple is sharing parenting duties even after their split. As of now, their daughter has started a masters in forensic mental health whereas their son is an army cadet.
Two years after the amicable split with Douglas, Tessa talked about her children in an interview with Express in September 2014,
"I'm very proud of both of them. But it's probably too early for Charlie to know what he wants to do for a living."
As of now, Douglas' 60-year-old ex-wife is single. Similarly, Douglas seems to be enjoying a solitary life as he hasn't been witnessed enjoying a new romance.
Douglas Hodge's Short Bio
Douglas William Hodge was born on February 25, 1960, in Plymouth, Devon, England, UK. He joined London's Royal Academy of Dramatic Art during his early age of acing career.
Douglas, who has worked extensively in film, television, and theatre, is considered as a classical actor as he has performed in several shows like the 'National Theatre,' 'the RSC,' 'Shakespeare's Globe,' 'the Royal Court Theatre' and 'West End.' Furthermore, he was awarded as best actor in musical for his performance in 'The Caretaker' in Laurence Olivier Award in 2009.
Besides being a veteran actor, Douglas has craved himself as a director too. He worked as a director for ten years and has directed one-act play 'The Dumb Waiter' and all of Harold Pinter's sketches for Oxford Playhouse. Likewise, he has directed a short film of Harold Pinter's dramatic sketch called Victoria Station. Furthermore, he has even worked as Associate Director at the Donmar Theatre and has worked as a writer too.
Douglas even made a guest appearance in a TV series Spook and MI-5 back in 2002. Most recently, Douglas appeared in Red Sparrow (2018).