Entertainment
Enthusiast Chloe Madeley Takes Dating Session To Gym With Rugby Player Boyfriend; About To Touch Workout Goals
Chloe Madeley has been a fitness fanatic these days. She's been hitting the gym on a regular basis and looks in a perfect shape. But all the credit goes to her man who happens to be an English rugby union player.
So has the model as well as TV presenter been able to meet her Workout goals? What about her relationship with sportsman? We'll follow it up!
Hitting Gym Sessions with Boyfriend!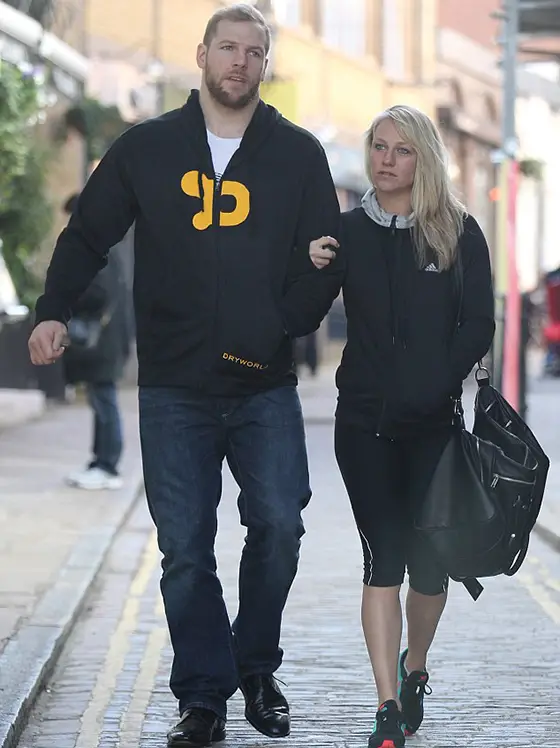 Caption: Chloe Madeley was spotted enjoying a gym date with rugby player as well as her boyfriend James Haskell in London on March 23, 2015.
Photo credit: dailymail.co.uk
Chloe Madeley is one of the fitness experts but still, tends to be as fit and toned as possible. It is the very reason, Chloe Madeley called her rugby player boyfriend, James Haskell to assist her to endless fitness quest, taking her rugby player beau along to the gym in London in 2015.
Madeley looked very determined and upheld in the gym and walked hand in hand with James. Chloe, daughter of TV presenting couple Richard Madeley and Judy Finnigan, was seen in her athletic physique with a pair of leggings and a black jumper, and on the other hand, her keen rugby player boyfriend was in a black jumper and jeans.
Chloe Madeley and James Haskell has been dating since November of 2014. Madeley is also known for posting photographs of her toned body on social media including Twitter and Instagram, says her only gripe is that Haskell is fitter than her and admitting that her fitness regime is more about "aesthetics."
Chloe Madeley spoke about her relationship in September of 2015 with the England forward, James Haskell to the standard and said:
"We met through Twitter. He looked at my profile. I was very happy being single and had no interest in anyone approaching me on Twitter. I did not know who he was but saw he had a blue tick so I thought he must be someone. Then I started messaging him."
Moreover, she added:
"I did not know anything about rugby and I was not interested, and then ran into him in a café and got talking and he really surprised me and continues to. He is one of the best people I have ever met."
Chloe's interest in fitness began as she dared a personal trainer to make her "look like Britney Spears." But, she ended up qualifying as an instructor and has since founded her website Fitnessfondue.com, a nutrition and fitness website where she shares her fitness tips, tricks and success stories.
Chloe's fitness goals!
This photograph proves Chloe's hard work at the gym.
Her weight loss campaign's success is clearly visible in her social media posts. Hard work's never killed anyone, and rightly Chloe's hard work at the gym and her diet management shows, a better shape with abs.