Entertainment
Ethan Peck: Still Dating With Julianna Guill? No Mentions of Girlfriend or Affair in Social Media
How often does it happen that celebrities hide their long going relationship? Almost every time right? Well, something like that is up with our beloved actor Ethan Peck. Let's have a look at how much this heart is throbbing actor has to reveal about his love life.
This is Julianna Guill, an American actress, also known as a girlfriend to the handsome Ethan Peck. The couple started dating since 2012, and no news about their breakup has hit our ears ever since. That means this couple might still be together.
Even if they dated each other, they were always behind the media's attention. They were seen in public, but it was only for functions which aren't always enough for people to see them as girlfriend and boyfriend.
It is such heartbreak for all of the girls who had the dream ever dating this handsome actor.
Ethan Peck is so lucky to be dating @juliannaguill! Wish I can have a girlfriend like her! If I did, I would be The luckiest guy On earth!

— Aaron Wu (@lakersaw1) June 22, 2016
Despite having a girlfriend Ethan has managed to keep his relationship a major secret as nothing even remotely related to having a girlfriend is not seen in any of his social media nor has he mentioned about dating anybody in any of his interview.
We don't think that we deserve these clandestine dating. However, we forward our best wishes to the couple and hope they will someday come out about their relationship publically to their fans.
His Girlfriend and Dating History:
For people who proclaimed that he was a gay; sad news as before Julianna, he had an affair with two other girls.
1. Lindsay Shaw 2009
Lindsey and Ethan dated from July 2009 to 2010.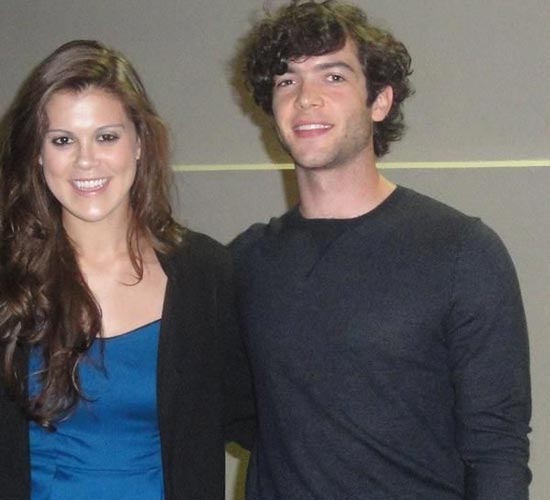 Caption: Ethan Peck with Lindsay Shaw. (2010)
Source: bdbphotos.com
2. Kelsey Chow(2011)
Kelsey and Ethan dated from November to 2011.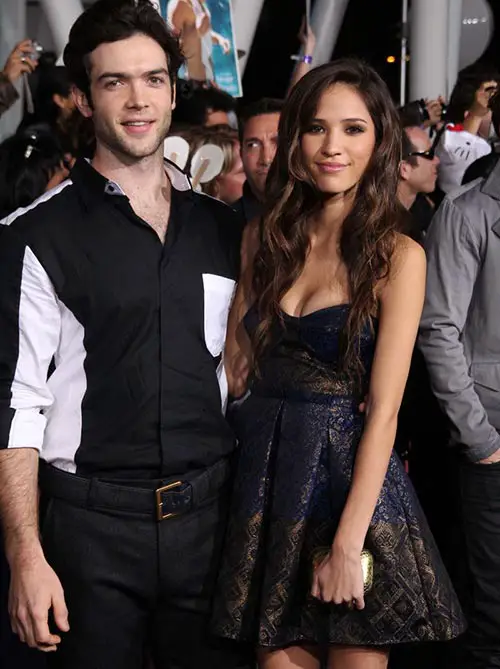 Caption: Ethan Peck with Kelsay Chow at Nokia Theatre L.A. live on November 14, 2011, in Los Angeles, California for the premiere of The Twilight Saga: Breaking Dawn - Part 1.
Caption: hollywood.com
Short Bio
Born on 2nd March 1986, in Los Angeles, California, U.S, Ethan Peck currently ages 30 years-old. Ethan attended the Tisch School of Arts at New York University and registered as an Experimental Theatre Wing for three years and later left to grow his career further in the acting field.
Ethan is widely known for his work in '10 Things I Hate About You' which is an ABC Famil series. Ethan also had many appearances on the television when he was a young boy but one of the most remembered in The '70 Show as Michael Kelso in 2 episodes.
He has also won an award for 'Best Actor' in 2009 for his portrayal of "Sailor" in the film Adopt a Sailor. He is also known by his grandfather, Gregory Peck's name as he was also a famous actor.
Recently, this American actor was seen in a movie titled 'The Curse of Sleeping Beauty' playing a lead role as Thomas. He has also seen in "The Middle Way" episode of Madam Secretary, an American political drama television series, as Roland Tolliver this year.