Entertainment
Felicia Forbes and Tommy Lister, Where is Her Husband Now? And What About Her Children?
When we willingly do something wrong we think about its consequences upon us but do not believe about a greater impact, it has on our loved ones. Felicia Forbes, wife of Tommy 'Tiny' Lister, must have also been affected when her husband was charged with a crime. Learn more about his family life.
Tommy 'Tiny' Lister was to be sentenced after being charged with Fraud. So, where is he now? Also, learn about his lovely wife. Did you know he has a little daughter as well? Get answers to all your questions here.
Where is her Husband Now: Married Life?
The last time he made it into the limelight when he was convicted of committing a mortgage fraud that led to more than 3.8 million dollars in a loss in 2012.
He was said to be sentenced on 18th March 2013, but it was not heard of again. His interview with the 'grantland' on May 2014 had shown that he was out on bail. He has also appeared in a lot of films and series since then like 'The Accidental President' in 2014 and 'Mr. Hollywood' in 2015.
Caption: Tommy spoke out on his Real Estate fraud case in 2014
His Wife and Children:
If you look his bio in any wiki pages or anywhere else, then you will not find any information about his wife or children. But he is married to Felicia Forbes. They had met in South Africa while Lister was there shooting a movie. They got married in 2003 at the home of renowned South-African construction developer, Faik Haroun. His wife is a missionary and a minister from Cape Town.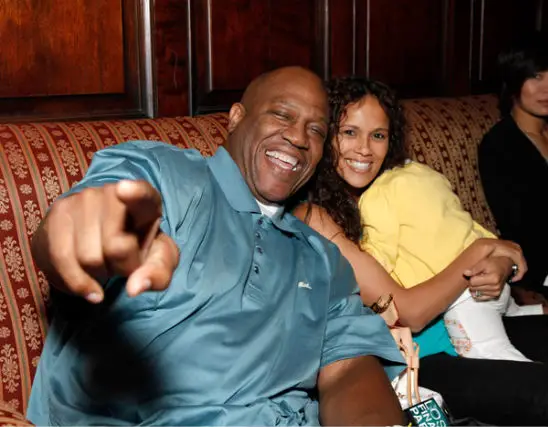 Caption: Tommy 'Tiny' Lister, his wife Felecia, and their daughter Faith at ABC's 'Lost' Series Finale Party on May 23, 2010, in Los Angeles
Source: blackcelebkids.com
When it comes to children, the couple has an adorable baby daughter. Here is an image of the entire family at the birthday party for Diana Lopez.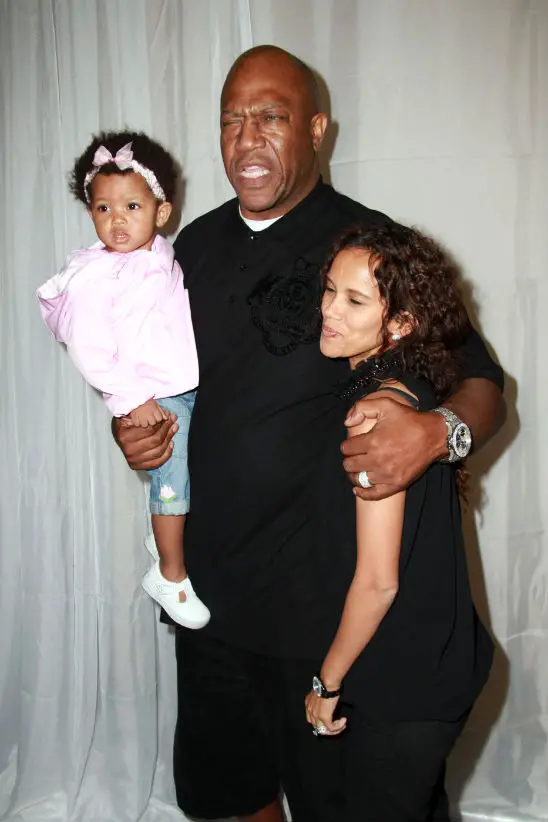 Caption: Tommy 'Tiny' Lister, his wife Felecia, and their daughter Faith at the surprise birthday party for real estate mogul Diana Lopez on May 2010
Source: blackcelebkids.com
Tommy Lister Jr.'s Short Bio:
Tommy Lister Jr. was born on June 24, 1958, in Compton, California, US. He attended Palomar Junior College but was transferred to Long Beach City College where he threw an impressive 52' shot put. This earned him a scholarship at the California State University in Los Angeles. After that, he had a short football career as well.
He has a very impressive net worth estimated to be 100 thousand dollars. He will be involved in movies like 'Hickey,' 'Night Walk,' 'Popcorn Ceiling' and 'The Tempest set to release in 2017. In 2016, he has appeared in 'The Whole World at our Feet,' 'Hauntsville,' 'Beyond the Game' and also voiced in 'Zootopia' for the character, Finnick.