Entertainment
Fiona Apple Too Busy With Tours To Have Boyfriend But Takes Out Time To Roast Donald Trump On Her New Christmas Song
Often celebrities are busy with their albums, concerts, and tours. However, some of them are so busy that they cannot even take some time off to catch up with their personal life. For example, we have this incredible trumpeter Chris Botti who often stays on tours but has no time to find some love. Similarly, today we have Fiona Apple, an extraordinary singer who shares a similar story.
Fiona Apple: Tours vs. Boyfriends
Fiona Apple, as we know, is an incredible songwriter and a singer who has given many hit songs like Criminal and Shadowboxer; however, it looks like she has been busy with her career so much that finding 'the one' was impossible. Fiona, whose 2000 stage meltdown is still remembered, often stays on tours and although she has not had the time to settle down, Fiona did have a couple of boyfriends back in the days.
Her last recorded relationship was with Jonathan Ames, an avid author. The couple did not mention the year they started dating in but split in 2007.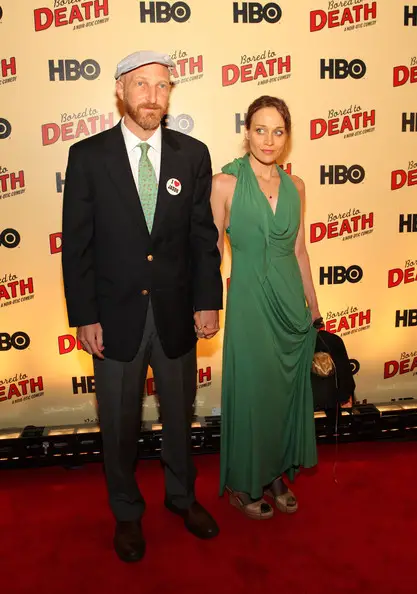 Caption: Fiona Apple with ex-boyfriend Jonathan Ames in 2009.
Source: hipsterjew.com
Before her author boyfriend, Fiona dated Paul Thomas Anderson, a filmmaker who is involved in the filmmaking of "Boogie Nights, There Will Be Blood." Fiona and her filmmaker boyfriend dated from 1997 to 2000; splitting after three years of dating.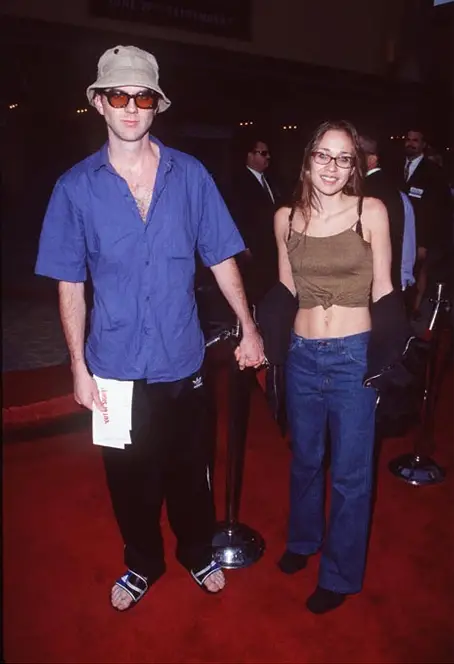 Caption: Fiona Apple with Paul Thomas Anderson in 1998.
Source: tumblr.com
Her first recorded dating was with David Blaine, an outstanding magician. Fiona and David dated in the 90s, however, when they split is a complete mystery.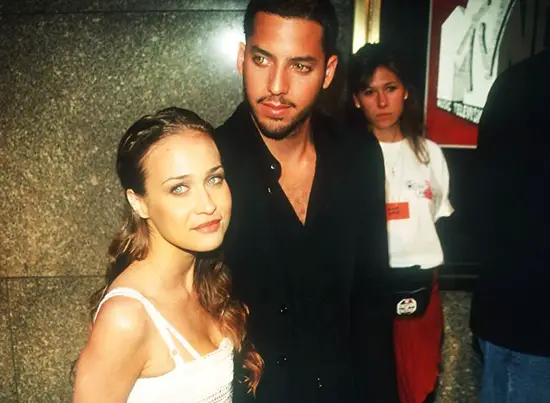 Caption: David Blaine with David Blaine in 1997.
Source: fuse.tv
She has been busy with tours and shows in her current years. Her last concert was at the Fonda Theatre, Hollywood on December 18, 2016. However, despite being off the radar on stages, Fiona has also managed to stay quiet about her personal life as she has not mentioned about having a boyfriend at the moment in any of her interviews or social media updates.
Fiona Apple, who keeps her personal life as low-key as possible has successfully segregated some of her time to make a rendition of Nat King Cole's 'The Christmas Song' in which, Fiona expresses a brutal satire towards the new President Elect Donald Trump.
The Christmas Song
The 39 years old actress posted a video on Tumblr of a song which originally started with "Chestnuts Roasting on an Open Fire, " but Fiona started with "Trump's nuts roasting on an open fire." The video still is on Tumblr and is also available on YouTube.
Fiona Apple's rendition of the Christmas Song
Trump's nuts roasting on an open fire
As he keeps nipping at his foes.
You'll cry, creepy uncle
Every time he arrives
For he keeps clawing at your clothes
Everybody knows some money and entitlement
Can help to make the season white
Mothers of color with their kids out of sight
Will find it hard to sleep at night.
Caption: Fiona Apple's Christmas song for Donald Trump
They know that Trump is on his way.
He's got black boys in hoodies locked up on his sleigh
And every working man is going to cry
When they learn that Letch don't care how you live or if you die
So I'm offering this simple phrase
To kids from one to 92
Although it's been said many times, many ways
Merry Christmas to you
Merry Christmas, Merry Christmas
Donald Trump, f!@# you.