Entertainment
Heather Tesch's love for animals. Plus, her Married Life and 2 Children. Divorce Rumors?
Who loves animals? We think most of you do, right? Today you will be happy to know that the person we are here to talk about is also an animal lover. Like a very serious one to be honest.
She has so much love for animals that she calls herself an animal advocate. It does not end there now.
She is also a former weathercaster/meteorologist from The Weather Channel. You might have guessed already. Well, today we are talking about Heather Tesch. Heather joined The Weather Channel in the year of 1999. She was marvelous when it came to reporting news about the weather of a particular day.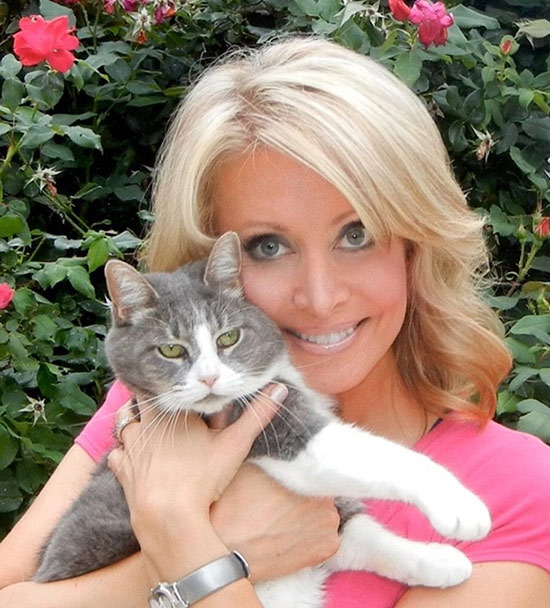 Caption: Heather Tesch with her pet cat
Source: Facebook, HeatherTesch
However, on October 2012, she was fired as the network cut up 7% of its workforce when the network decided to revamp programming. Along with Heather, 70-80 other people were affected by this change and lost their jobs.
Anyways, Heather doesn't seem to be so devastated with her firing. Here are some of her Facebook posts with her co-workers and colleagues.
So moving on, let's know about her personal life and what is she doing now.
So, Heather Tesch is a married woman and is blessed with two children, one son, and one daughter and divorce? Well, that is out of the question for now.
Like every other famous personality, Heather is determined to keep her family life as low profiled as she can. Through her Facebook posts, it seems that her husband supports her in everything she does. From her Current work on publishing a children's book and designing an adult coloring book to adopting animals such as Lizards.
Caption: Heather sharing with her fans about her worst and best moment on her wedding day.
Oh didn't we mention about her pets earlier? If not then here it is.
Heather Tesch currently has 5 Cats and a Lizard which is named Larry.
Here is a photo of Larry the Bearded Dragon.
On that note, it is important to highlight Heather's love for animals, wildlife, and pets. A proud pet owner and a staunch supporter of animal rights, she has made it clear that one of her life objectives is that all animals around the world are preserved and loved. The meteorologist posts about her love for animals frequently on her social media and doesn't shy away from fighting for them as well.
It is very clear that she holds her love for Animals as an important quality of her life, to te point that she has specified a category just for animal photos on her own website.
Caption: Heather Tesch, spreading her love for animals and life.
Like every other mother in the world, Heather loves her children too, more than anything we might add. A twitter post of Heather where she explains in short how horrible could losing a child can be for her.
@trscampbell I remember that horrible event. I'm so sorry for your friend. I can't imagine losing my children. Is he okay?

— Heather Tesch (@HeatherTesch) May 17, 2009
Here are a couple of pictures of her adorable children taken from her website.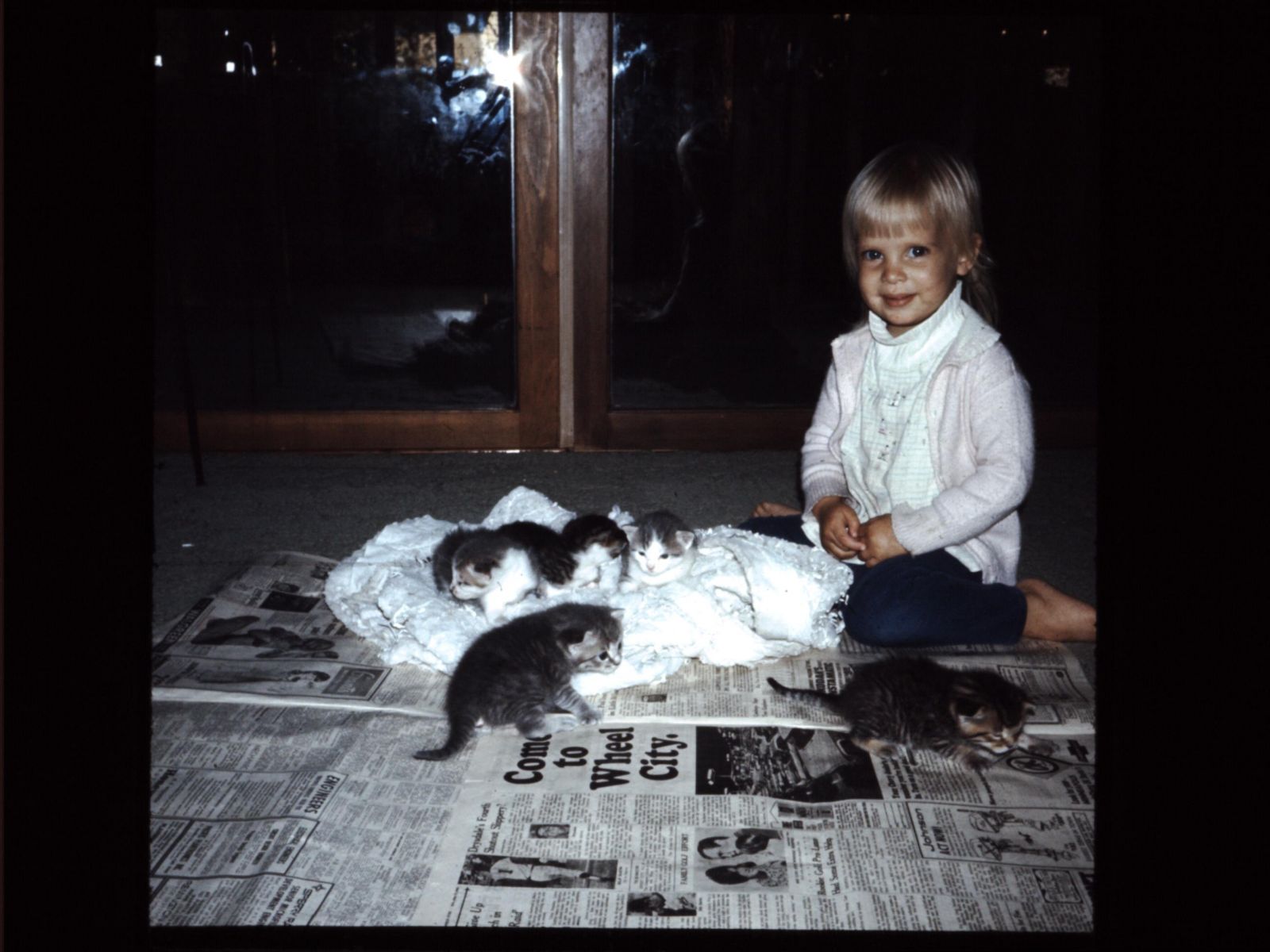 Caption: Playing with Kitten.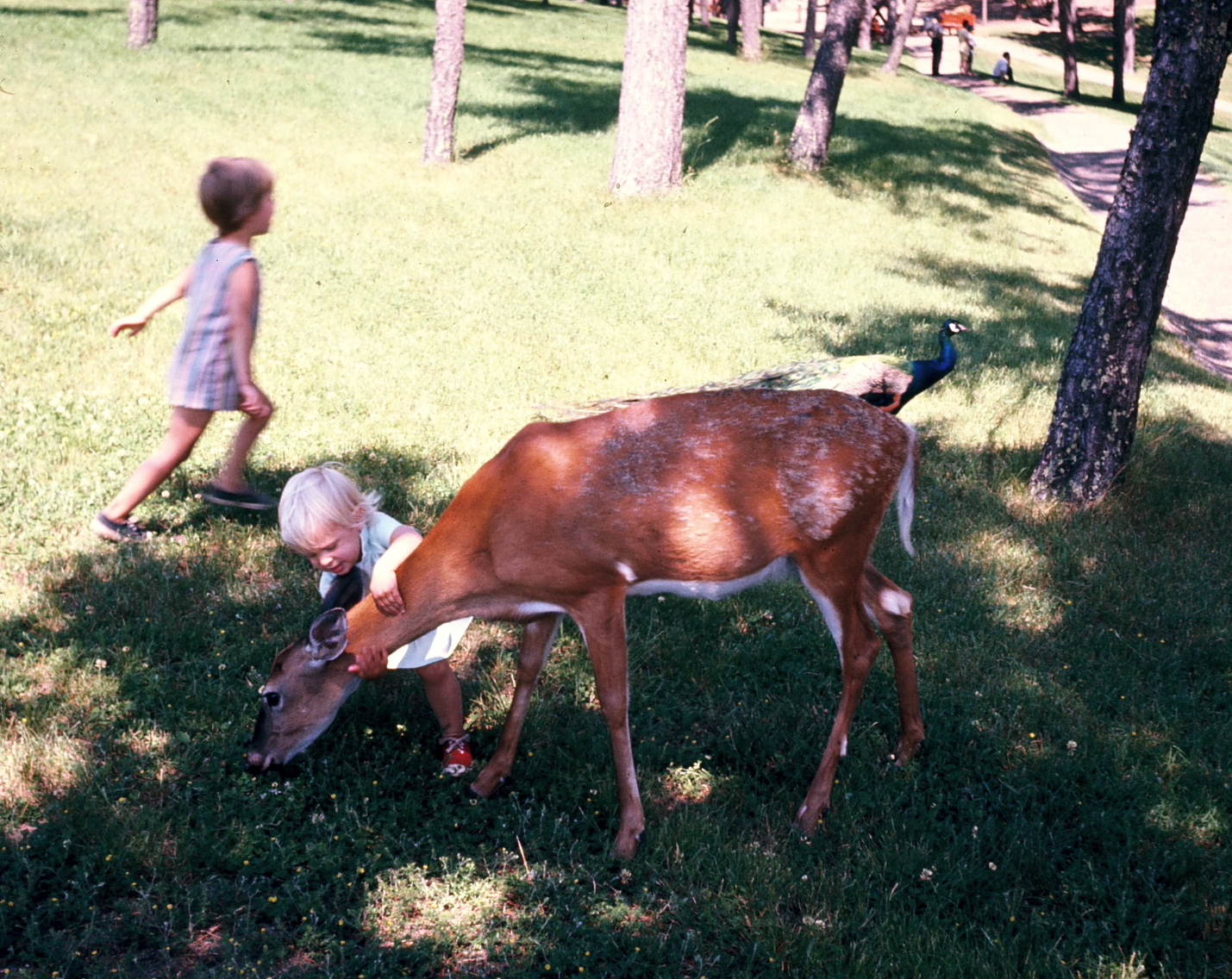 Caption: Playing on a ground.
Source: heathertesch.tv/photos/
She has been an active animal right supporter from a long time and has done many good deeds when it comes to animals. One of the main things she has done is that she fostered kittens left abandoned and homeless by a tornado in Ringgold, Georgia in April of 2011.
Well coming back to her personal life, no information about her husband and children is available anywhere. She doesn't have a Wikipedia page yet so information about her family is pretty hard to find but rest assured because, if we find out anything about her that is rare and news most people do not know then we will make sure that you know it first.