Entertainment
Hot and Married Model Hope Dworaczyk and Husband: Welcomed a Son, Ready to Welcome Second Baby?
Is there any chance that Hope Dworaczyk, a playboy model, and wife of billionaire investor, will again feel the bump of joy anytime soon? She did welcome a baby boy in 2014, and now it's already been over two years, there might just be some possibility. Let's know more about it.
Personal Life: Married, Husband and Baby Boy
Hope Dworaczyk married Robert Smith, the investment mogul and founder and CEO of Vista Equity Partners, on July 25, 2015. We could just skip what the wedding was like but it is just too lavish to be left un-noticed. The couple's wedding ceremony was held on Italy's Amalfi Coast, in Hotel Villa Cimbrone.
The wedding was more elegant after celebrities like John Legend, Seal, Brian McKnight; DJ Cassidy gave their performances away.
Caption: Hope On the wedding day with husband Robert Smith.
However, the limelight was stolen by the couple's infant baby son who was born on Friday 19 December 2014; before the couple tied the knot. The couple's baby son Hendrix Robert Smith was born on 7:51 am, weighing 7 lbs, 12 oz.
As the couple is already blessed with a baby boy, they are again about to feel the same heavenly feeling soon enough. Hope Dworaczyk announced the news of expecting a second baby with husband in upcoming spring. She announced this news through her son's to-do list in which 'Become a big brother' was ticked along with other cute lists that included, Enter the world, steal hearts, learn to crawl, sleep all night and the big announcement itself.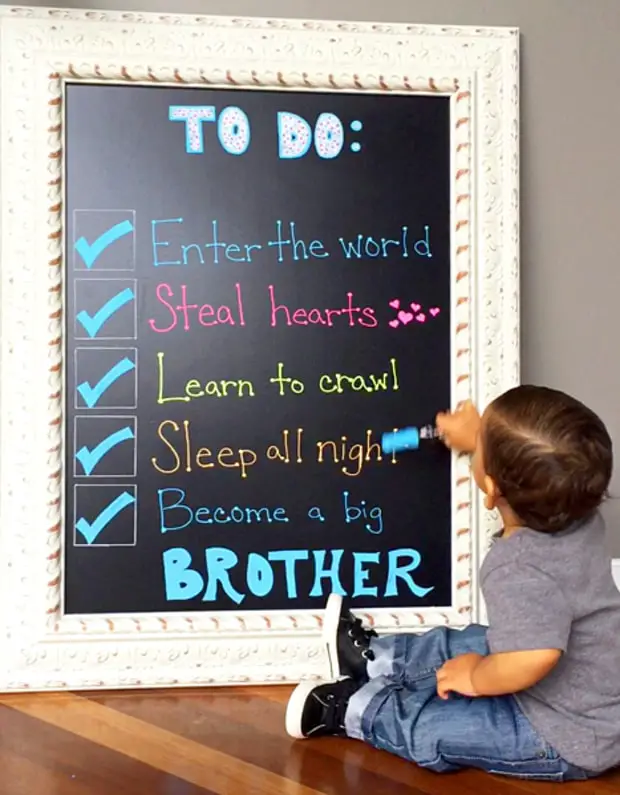 Caption: Hope Dworaczyk's son Hendrick Robert Smith's to-do list.
Source: wennermedia.com
It was not clear whether the couple were already expecting their second baby or were just planning it for the future. We don't think we have anything to worry about because she announced her plans on having another baby and are sure she will share the news when she finally welcomes her second baby into her world.
Hope Dworaczyk on Plastic Surgery?
Although there does not seem to be any notable difference between her past and present pictures, there was a slight change which can only be seen if pointed out or if looked closely. Here we have a picture where if you look closely, you can see a slight change in her nose.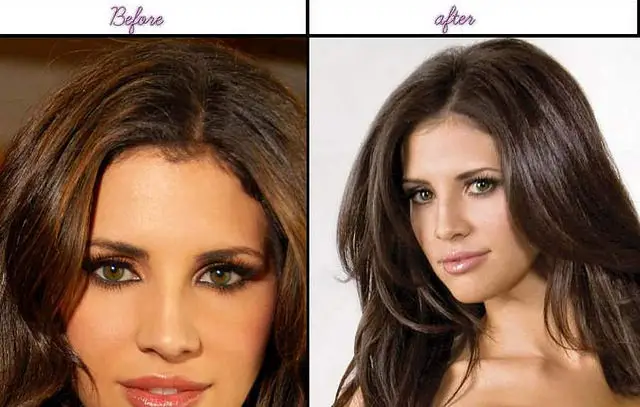 Caption: Hope Dworaczyk before and after.
Source: flicker.com
It's not sure if she went for plastic surgery or not, but her nose definitely does not looks as flat as it was before. There is, however, some possibility for that as with a net worth of $10 million and support of her billionaire husband she could and can do anything.