Entertainment
Isabel Durant: Actress of 'Dance Academy' Dating Someone? Get to Know Her Boyfriend
The young emerging star Isabel Durant has precisely spread her wings as an actress through her dancing career. Has this young talent thrilled any man through her exclusive dance moves? Or Are there any few single celeb fans of her willing to take a chance on her? Yes, today we are exclusively covering the love life of Isabela Durant and treating her fans with some spicy coverage about her.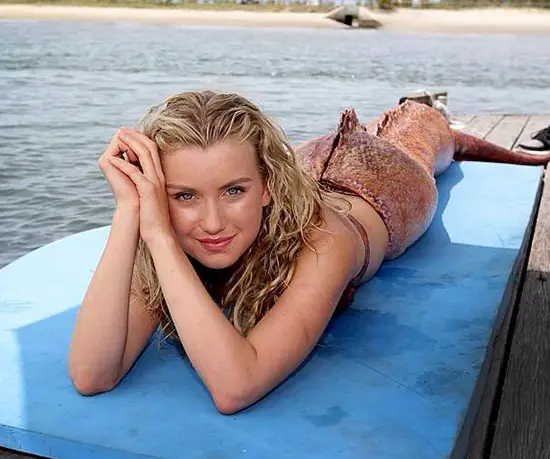 Caption: On the set of Mako Mermaids (2013)
Source: tumblr.com
Is the ravishing beauty single or has she mingled?
Even though the beauty queen has denied the fact of being mingled the social networking sites of Isabel Durant speaks a different story of her status. The girl has frequently been seen with Thom Green (drummer/musician of Alt J's) since last few months.
The drummer came in the spotlight after his band won the best album "An Awesome Wave" and when the media spotted the lad to be from Harrogate. Despite some physical strain, Green continued to become a drummer and a well-known musician. On an interview posted by Whether By News, Thom father Jonathan said:
"He's nearly deaf. He's got very little hearing in either ear. That's why he's cocking his head when drumming. He's very talented and very determined and very passionate about what he does. He was on kidney dialysis for four years before he got a kidney transplant five years ago. He's got Alport Syndrome which has affected his hearing as wel and he still takes a lot medication."
Even though Isabela have not officially confirmed the news about Thom Green being her boyfriend and dating him, her social networking sites have given us a slight hint of the ongoing affair. Further, the couple has frequently been spotted together in plenty of events.
Isabel Durant's Short Bio:
Isabel Durant was born on 20th December 1991 in Sydney, Australia. She attended Loretto Kirribilli School at the age of three. She graduated from high school in 2010.
She learned dancing from Brent St and Ecole Ballet Studios. After graduation, she participated in Australian Talent Show "So you think you can dance" and secured 14th position. She came into international limelight after starring with Grace Whitney in the second and third season of Dance Academy- Dance Your Dreams.
She has been famous for her character in Mako Mermaids(2013), Dance Academy (2010), Razzle Dazzle(2007) and Reef Doctors(2013).