Entertainment
Jack Kesy 5 Facts: Everything on Him - From Age to Possible Married Life
Many of us know superheroes Superman, Batman, Spiderman, X-men and the list can go on and on. The comic book characters are brought in real life through movies.
To the list of superhero movies, one, in particular, was utterly well received even though it was a new addition.
We are talking about none other than Deadpool, as it is one of the most popular and applauded superhero movies. Given its far-fetched triumph, fans are always hubbub regarding news of its sequel.
Well, you are in for a treat. Meet Jack Kesy, the man who is filling for the bad guy in Deadpool 2.
Jack Kesy Wiki: Everything on Him
We all know no superhero movie is complete without a villain. And in the much-hyped superhero movie, Deadpool 2, Jack Kesy will be cast opposite to Ryan Renolds.
Jack Kesy will play Black Tom, a villain who can manipulate energy through plants. Before this project, Jack Kesy has not landed himself in any big movies, and we are excited about his big-screen experience.
The 6 feet 2 inches tall actor plays a vampire named Bolivar, a world-famous rock star with a penchant for women and drugs, in the hit series The Strain.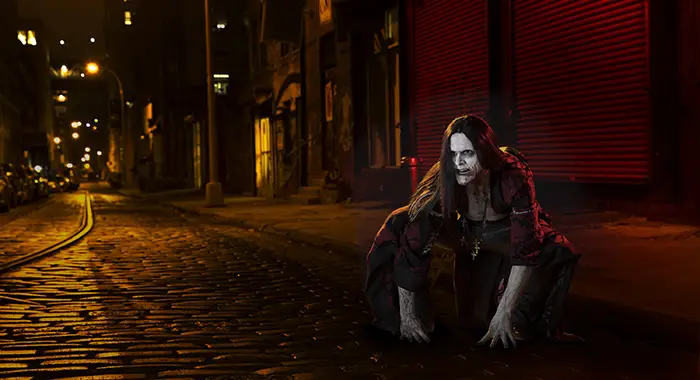 Caption: Jack Kesy as a vampire for his series "The Strain".
Photo Credit: Rottentomatoes.
Apart from The Strain, Jack's other notable role has been in Claws. It is a comedy-drama about a nail salon worker who gets involved in criminal activity.
In addition to that, he was also a part of the 2016 hit movie Baywatch. Even though Jack Kesy is an underrated actor at the moment, he is scheduled to be a part of big-screen films in 2018 including Deadpool 2 and Horse Soldiers which features Thor actor Chris Hemsworth.
Caption: Jack Kesy in a suit pose for the camera.
Photo Credit: Dailymail.co.uk.
Much like his professional life, Jack Kesy's personal life is secluded. The actor has no rumoured girlfriend or a wife, nor are there any facts that suggest if the actor is married, single, or even gay, perhaps. Information regarding his family is not revealed either.
The clandestine actor made it to the headline when he was arrested during a cocaine sting at the age of 31. That occurred on 15 January 2015, when he was caught ordering cocaine from a dealer who was an undercover cop. The actor was taken to court and pleaded not guilty, and was freed on $10,000 (£6,250) bail.
Even the judge made a whimsical comment about the actor's underrated career.
"If he were Clark Gable, I would know Clark Gable's face. I would know Ron Howard's face, but he (Kesy) is faceless as far as I'm concerned."
The actor has been out of radar so far, but the future star is bound to make it to the A-list celebrities in the future as he has a handful of big-screen roles coming up in 2018.