Entertainment
Jason Mitchell On Having A Girlfriend Elder By 16 Years; Will The Dating Affair Make It To The Aisle?
When you fall for someone, then you never think about the additional things which will come alongside. Out of many, age is one of them. There is another name added to the list of actors who have a significant number in their love life.
The 'Straight Outta Compton' star Jason Mitchell is dating American singer and songwriter who is 16 years senior to Mitchell. Let's see about their blooming love story in detail.
New Entrant in Mitchell's life:
The American actor Jason Mitchell is best known for his recent work in the 2015 biopic portraying Eazy-E is found dating singer and songwriter Mary J. Blige.
Jason Mitchell and Mary J. Blige first got introduced while working on their project for 2017 'Mudbound.' The two have 16 years of an age gap between them, got into the loving zone in Essence Festival in summer of 2016 and Mitchell is in the process to make his love sustainable with his new girlfriend.
It seems for the new couple; age is not the thing that matters.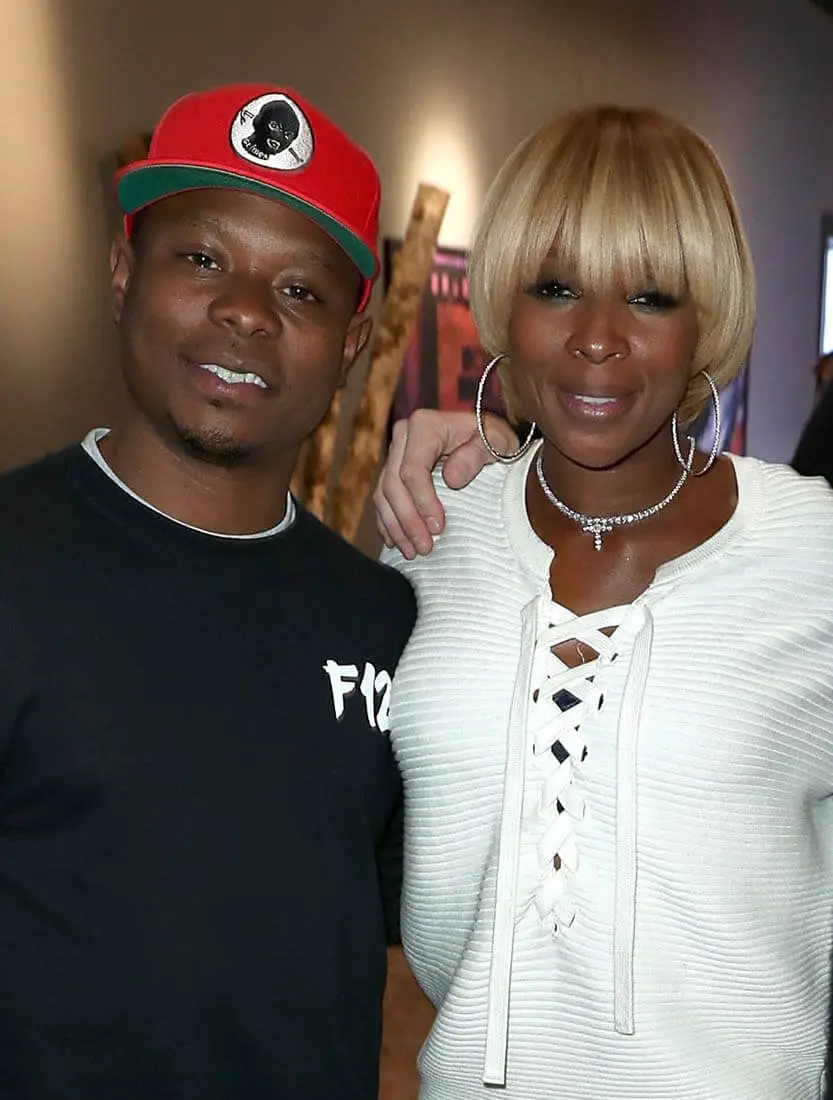 Caption: Jason Mitchell and Mary J. Blige attended the Creators League Studio at 2017 Sundance Film Festival.
Photo Credit: laineygossip.com
The 46 years old record producer was still in the process of getting a divorce then, with her husband of 12 years Kendu Isaacs.
Well! Everyone is well known about the new couple alert, but they still haven't come out as a couple officially yet. It seems that Mitchell is still waiting for the finalization of the divorce of his girl. Then, maybe we will be seeing them flaunting their new love.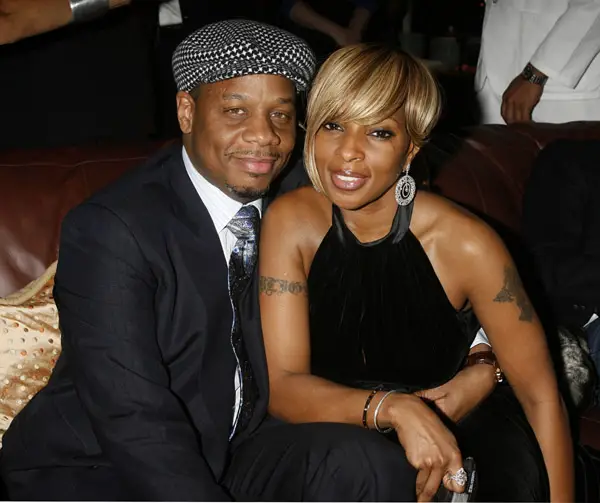 Caption: Mary J. Blige and her husband Kendu Issacs at UMG's Grammy Celebration at the Palm Restaurant (2008).
Photo Credit: Truelove.co.za
Will they make their love to the aisle? There arise a question, in the love of new couple as we are familiar with the allegations which hit Mitchell in 2016. An 18 years old woman accused Mitchell of assaulting.
The woman claimed that then 29 years old actor had attacked her at the Ritz Hotel in Boston. The woman told police, the actor grabbed her arms, threw her to the ground by her hair, called her a bitch and then fled.
For which police officers were called and as the incident took place in the hotel arena, he just got banned from the hotel.
Looking back to the relationship status of Mitchell has never been involved in any relations. Being the star, he must have had affairs but never thought important to make it public.
That particular thing gave birth to the speculation of Mitchell being gay but there is no any official statement of Mitchell, and additionally, his new love must have given pause to the assumption of him being 'gay.'
More about Mitchell:
The American actor Jason Mitchell was in Louisiana, U.S. on January 5, 1987. Talking about the family of Mitchell, he has made the identity of his parents concealed. Maybe shortly, he will make his fan familiar with his family.
Mitchell started his career making his appearance in the Texas Killing Hums in 2011. From there, he worked in movies such as Contraband (2012), Broken City (2013), Major Crimes (2015) and much more. But his acting got its significant critic praise by his role as rapper Eazy-E in the biopic 'Straight Outta Compton' (2015).
His project for 2017 includes Mudbound, Kong: Skull Island, Untitled Detroit Project, and The Masterpiece. After all those work, with critically praised movie must have contributed in the net worth of Mitchell. But still, the exact figure of his net worth is not made official yet by the actor.