Entertainment
NBA's Jayson Tatum 'Double Trouble' Girlfriend, Dating Two At A Time!
Polygamy has been criminalized in the U.S. since 1860, however, dating two women at the same time is somewhat considered a privilege. NBA player Jayson Tatu seems to have found the loophole in the legal system of the states and currently enjoys dating two of his girlfriends.
Double Dating Life
Jayson has been dating his high school sweetheart Toriah Lachell for a couple of years. Toriah, who currently works as a hair stylist is also mother to Jayson's child Jayson Jr., born in December 2017.
Although Jason initially kept his son a secret, he later came forward to acknowledge his kid. On 12 January, he posted a picture along with Jayson Jr. and mentioned his child as the greatest gift he ever got.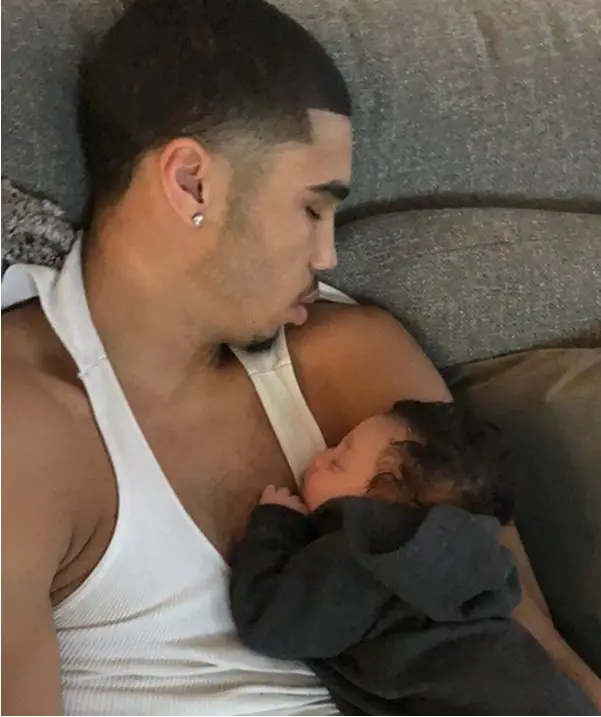 Jayson Tatum with newborn son on 12 January 2018 (Photo: Celebnsports247.com)
But, while Toriah was pregnant with Jayson's son, he was busy dating duke volleyball player Samie Amos. The news of the couple's relationship surfaced in the media after Samie mentioned Jayson in an Instagram post and wished he was with her.
Although the affair was started off as a rumor, it was later confirmed when Jayson posed for a picture with Samie, which was posted by her on 21 October 2017.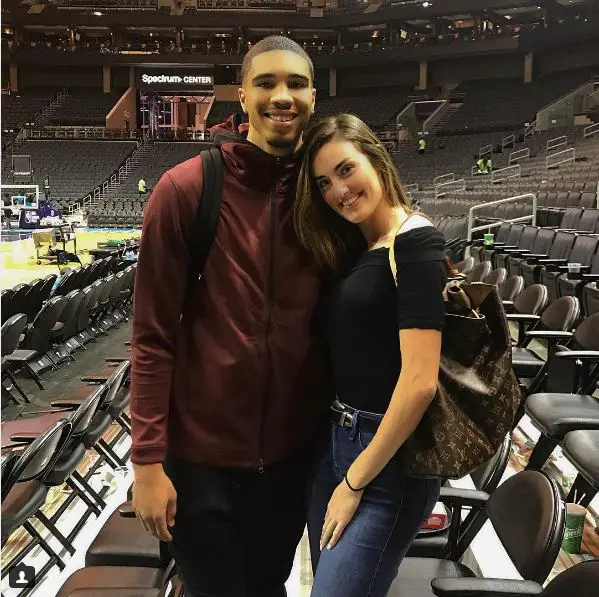 Jayson poses for picture with girlfriend Samie Amos (Photo: Samie Amos' Instagram)
While Jayson is out enjoying his Samie, he is still believed to be in a relationship with his first girlfriend and the mother of his child. Although neither of the two has affirmed this, Toriah has not deleted her old photos with Jayson on Twitter. Further, she recently attended Jayson's game at Celtics' home court along with their son and even shared a picture on her Instagram.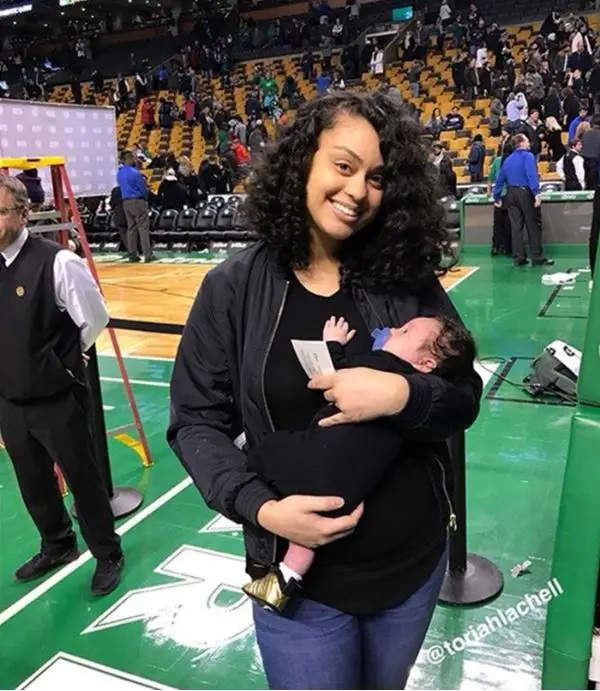 Toriah along with Jayson Junior attends Boston Celtics' game at their home court (Photo: Toriah Lachell's Instagram)
Moreover, Toriah recently moved to Boston from St. Louis, probably to unite her son with his father. If Jayson is indeed dating two women at a time, he is pulling off a "Lou Williams" perfectly. In case you didn't know, Lou William is an NBA guard who revealed in 2015 that he was dating girlfriends at the same time.
Family Background
Jayson, born on 3rd March 1998, is the son of Brandy and Justin Tatum. His parents belong from St. Louis where his dad works as a gym teacher and basketball coach at Christian Brothers College High School, whereas his mom is an attorney. The family of five include Jayson's brother, Jaycob, and sister, Kayden.
Although Jayson's siblings are born from his father's other relationships, he still loves them and had even dedicated a high school game to his little sister.
Career Statistics At NBA
Jayson, who previously played basketball at Duke University, started his career at NBA after he was selected as the 3rd overall in the 2017 NBA Draft. During his 29 games career at NBA, the forward player has averaged 16.8 points and has even scored rebounds at an average of 7.3 per game with a percentage of 0.452 field goal.
Before joining NBA, Jayson played at Duke University for a single season. Further, he also played for the U.S. national team and had won three gold medals in the U16 America's Championships, U17 World Championships in 2014, U19 World Championships in 2015.