Entertainment
Joss Stone Shares Moments But Not Boyfriend's Identity; Thoughts On Making Him A Husband Or Is Far From Getting Married?
Plenty of times the feminine charm and an added beauty often act as a boon while at the same time it can be a curse. The famous singer Joss Stone is not only blessed with a beautiful face but with a beautiful voice which has made the star kiss the success while at the same time broke her heart after she got linked with several renowned celebs after she got surrounded by the rumors of dating her co-workers and pals.
Did she date them or was it just a rumor to drag her inclining career on the ground?
Surrounded By The Stories Of Dating, Has She Ever Met A Perfect Boyfriend?
In the year 2008, after working together for a music project, Joss got linked with the R&B singer Raphael Saadiq. The rumors further flared when they got frequently spotted together in several events.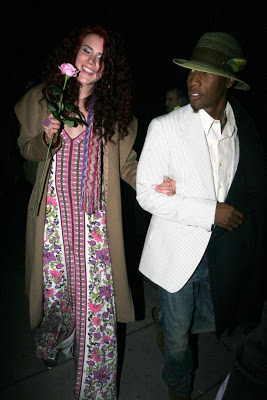 Caption: Joss Stone and Raphael Saadiq strolls hand in hand (2008).
Photo Credit: gossiponthis.com
However, the story was claimed only to be a gossip when the singer himself spoke about his shared relationship with Joss Stone to the overgroundonline.com, where he said:
"Joss and I are cool and are close friends strictly platonic. That's a rumor that we were in a relationship.'
At present no relationship details of Raphael Saadiq has surfaced in media.Followingly in the year 2008, she was also linked with another male artist Danny Radford. Though, no concrete evidence of their relationship came to light, few source claims about their break up in 2013.
Neither Danny nor Josh bothered to clear their break up reasons while at present no details of Danny's current relationship got obtained.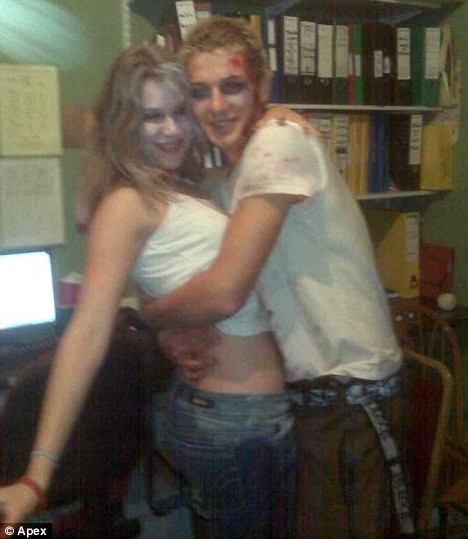 Caption: Joss Stone with her former beau DannyRadford in Halloween at LA (2008).
Photo Credit: gossiprocks.com
Despite getting into gossip with several other renowned faces of Hollywood like Lemar (2006), who is said to be dating Charmaine Powell since 2006 and Beau Dozier, who is currently married to American singer Kaci Brown on April 6, 2012 while the singer has not bothered to spill the beans about her current man in her life.
However in a recent interview with the dailymail.co.uk, Joss spoke about her boyfriend's desire, she said:
"I did buy a little one from Tesco a few months ago because my boyfriend wanted one but it disappeared. I never even switched it on."
Though the name of the man never got revealed by Joss, the source reports the mysterious man to be involved in the profession of music promoter. The relationship between the duo started in the year 2014, which further got flourished in 2015. Joss further described her current relationship to be enchanting and passionate, where she said:
'Our relationship is very intense, very up and down. I annoy him; he annoys me, we split up every Thursday and then makeup. But he challenges me, and I totally respect him, he's as strong as I am, he knows his mind.'
Similarly, she also revealed her man to be her music inspiration. Her song, "That song This Ain't Love," from the album Penduluming (2015) got made by the singer for her love as a form of expression of love. On an interview with news.com.au on July 31, 2015, she said:
"I love him, I f ... ing hate him; love is like that. That song This Ain't Love, that's about my current boyfriend. I was so pissed off with him. And then Stuck On You is how I feel the next minute. I told him I wrote a song about him and wanted him to listen to it, and he does, but he doesn't listen to the words, just the beat. That's such a bloke thing to do."
From a passionate lover and a singer Joss too has a secret desire of being a mother but fears to take the leap due to the instability on her career, where the singer thinks stability is a must to raise a child, where she said:
"I always figured I wanted kids, seven kids. But now I'm thinking that having a baby would not be right. It's not enough just to want one. It has to be right. Kids need stability I don't have stability. I never really have had that, but for a child, that's all you want for them so, at the moment, I think it wouldn't be right for me to have a baby."
Till the late year of 2015, the singer was still with her unexplained man as in an interview with the telegraph.co.uk when asked about her perfect traveling plan she revealed about traveling with her man to be a perfect vacation, she said:
"My boyfriend - I never like to go away without him. Having a good time on holiday is all about the company you keep. I'd prefer to be somewhere hot, too."
While at present Joss has neither spoken about her man in any of the interview nor has shared any pictures of him in any of the social media due to which there remains a mystery whether the actress is still hooked with her man or has she moved on.
But we are sure from the said interview that she is in head over heels in love with her man.So besides break up, there are chances for her to remain in a live-in relationship with her future husband at present instead of getting married.
While at present the singer is traveling around the world and enjoying her life,
Followingly she was in the land of Timor enjoying the windy ocean,
Having achieved so much of success in the musical field and large fan followers Joss Stone has accumulated the total net worth of $1.5 million, which we are sure has inclined with her musical and her acting careers. So fans of Joss Stone keep yourself alert for there might soon be a wedding bell for the singer with her unexplained man!