Entertainment
Kevin Manno waves off gloomy married life after divorce with the previous wife; welcomed a baby girl with fiance
What do you do when a relationship fails? You move on of course, and Kevin Manno did the same, and he did it for good, and now, his wise decision has made him a father. You heard us right because Kevin Manno recently welcomed a baby.
Kevin Manno and his girlfriend-turned-fiancé Ali Fedotowsky, a fellow TV personality have recently welcomed their baby daughter after revealing about pregnancy just a month before the birth in January. She said,
"We are so thrilled that we are going to be parents! We've been pretty vocal about our desire to start a family as soon as possible and feel incredibly lucky to be able to share that we have a little one on the way!"
Blessed With A Baby Daughter:
On July 6, 2016, Kevin and his fiancé welcomed their daughter Molly Sullivan Manno who weighed 7lbs 6oz. The proud mother posted the picture of her daughter the very next day on Instagram.
Their Affectionate And Romantic Journey
Kevin and Ali who are now proud parents started off their relationship as a friend. In a joint statement with E! News, the couple said,
"We just met, and we became friends. We've been friends for a long time and then one thing led to the next."
After dating for a couple of years, the couple got engaged in 2015 and announced their engagement via Instagram and Ali quickly posted the news on her blog saying,
"So excited to share that Kevin asked me to be his wife and I said YES!!! No actually, I screamed yes. Ha! He proposed yesterday, and we had the most beautiful, magical day with our closest friends and can't wait to celebrate with family back home."
However, despite that the Kevin and Ali are now all happy because of their love and their newly arrived daughter they both share failed relationships.
Kevin And Ali's Bygone Relationships:
Kevin suffered a heartbreaking married life with ex-wife Kris Mathis with whom he got married in 2011. However, shortly after about a year, the couple divorced.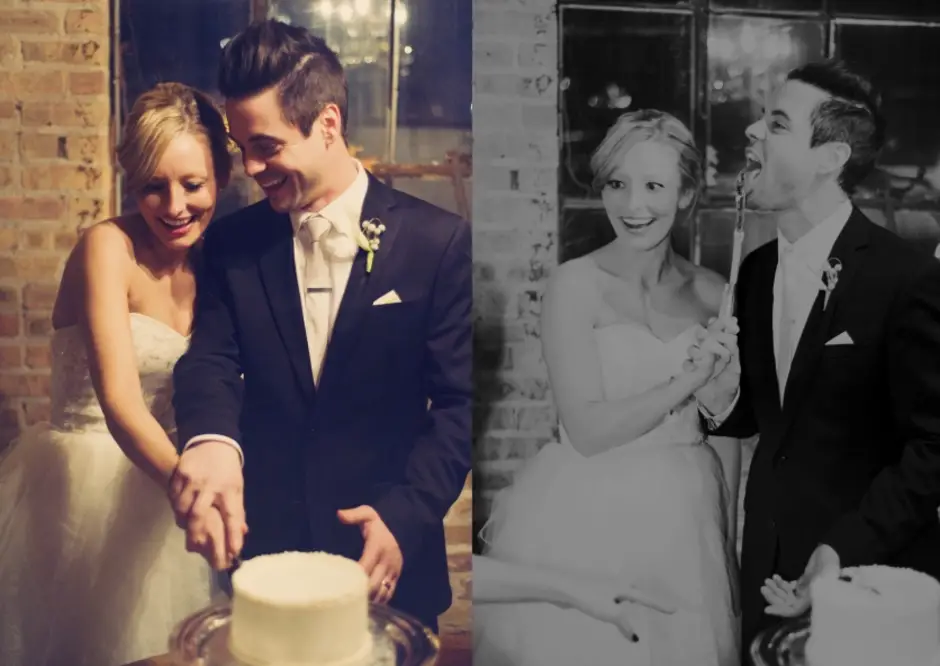 Caption: Kevin Manno with ex-wife Kris Mathis on their wedding day (2011).
Photo Credit: pinterest.com
On the other hand, Ali was previously engaged to Roberto Martinez, an insurance agent in May of 2010. Roberto proposed Ali while filming Bachelorette. However, the couple started to realize their differences, called off the wedding and split after 18 months.
Caption: Roberto Martinez proposing Ali Fedotowsky in the series, Bachelorette (2010)
Overcoming their failures in their respective relationship, Kevin and Ali have now finally found solace in their current married life. Both Kevin and Ali are now happy with each other's company, further added by the arrival of their newly born baby daughter Molly Sullivan Manno.
The 33 years old Kevin Manno started off his career with Q101 and had been pursuing his career as a Radio host and soon was recognized as a television presenter as well. However, despite his career has flourished over the year, Kevin Manno has failed to mention his net worth.