Entertainment
Ladies Man Jeremy Piven Finally Talks About Getting Married But With Whom? After All He Does Has A Long List Of Girlfriends
Romantic relationships and marriage are differentiated by just a gap of a thread, and that thread is commitment. Romantic relationships are common among celebrities and talking about Jeremy Piven; he seems to be enjoying his romantic relationships with multiple partners. But what does he think about getting married? Well, this actor's inner feeling is finally revealed.
Jeremy's View On Getting Married
Despite his relationship experience with beautiful ladies, it's quite surprising to behold that he has not married till date. Could it be because he hasn't found his soul mate? Or is he just happy with the casual relationship which doesn't demand commitment?
Remaining unmarried till this age generates suspicion on his sexuality and many suspect him to be gay. Not that it's a bad thing, But in this case, it can't be true as Jeremy sees himself getting married and settling down with a wife. It even seems he is interested in having a big family. Talking to The Daily Mirror, he stated,
"I would love to have a big family. I'm from a family of four that felt right – a boy and a girl. There are a lot of people who work all the time who have families.Things like work are just excuses. I need to get on it – to step up my game."
Currently, Jeremy is in a relationship with a twenty-seven years old Welsh model Danielle Page. The lovebirds met at a Los Angeles Party and quickly bonded because they shared a common interest i.e. yoga. The couple has not opened up about their plans for marriage. Hence only time can tell if she is bound to tie the knot with this loverboy.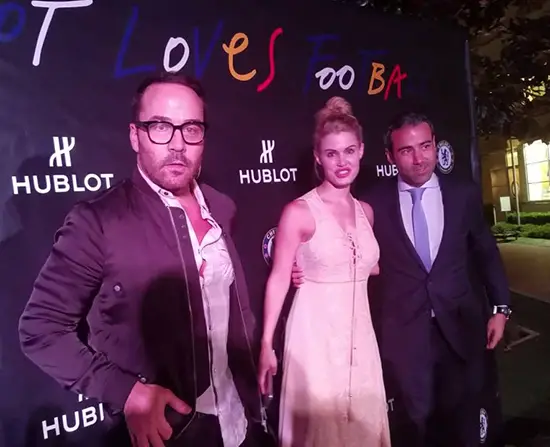 Caption: From left-Jeremy with his present love Danielle (2016).
Photo Credit: ytimg.com
Jeremy; The ladies' man:
It's not wrong to refer him as the Casanova of Hollywood as this aspiring actor's dating history comprises of many famous faces and has shared romantic fling with many ladies. Surprisingly, none of those beautiful girls could lead this man to the next level of relationship.
His list of girlfriends includes many popular faces such as Sophie Turner from The Game Of Thrones, the X-factor winner Alexandra Burke, Rachel Hunter from Soul Mates Lillian Grant and the list goes on. This list clearly indicates one thing, he's the man who's got a way with ladies.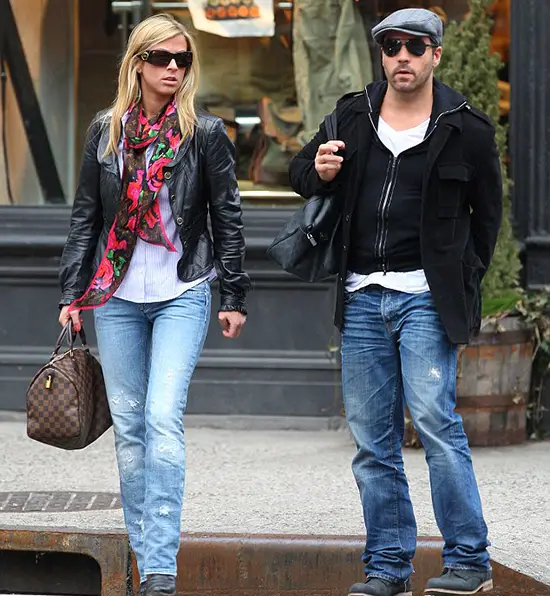 Caption: Jeremy shares a dating history with Ashley Chontos in 2015.
Photo Credit: dailymail.co.uk
Born on July 26, 1965, Jeremy Sumpter is well known for the comedy series "Entourage" where he played Ari Gold which helped him win three consecutive Emmy Awards. With his splendid work in Entourage along with other numerous films such as Lucas, Old School, The Family Man, Very Bad Things, etc. he's successfully accumulated a net worth of $20 million till date.